Medical Assistant Programs in Nebraska
<!- mfunc feat_school ->
Featured Programs:
Sponsored School(s)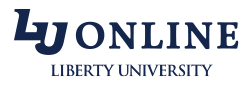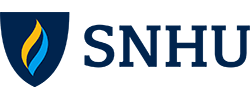 <!- /mfunc feat_school ->
Who chooses — and succeeds within — the medical assistant field? Generally, it's caring, people-centered students who have good communication abilities and a soothing presence. They like varied days, have at least mild stress tolerance, and may have an aptitude for working with particular populations, for instance, children at a busy doctor's office.
How do you know if the medical assisting profession is a good fit for you? Some skills, like a caring attitude and attention to detail, are innate. If you project a calm, reassuring attitude, like both customer service and administrative work, and have the physical skills necessary for the job, you are probably well on your way! Other skills, like written communication and procedural competencies, can be developed through a course in medical assisting.
How to Become a Medical Assistant in Nebraska
Nebraska's Medical Assistant Organizations/Resources
In medical assistant school, you can expect to learn how to sterilize equipment, perform laboratory procedures, and even assist a physician with minor surgeries. You will also learn business and front office skills, including insurance processing, appointment setting, and maintenance of medical records.
You will need a broad knowledge of both the clinical and administrative aspects of the job in order to pass board exams through AAMA or AMT. Though voluntary, these certifications are a signal to employers that you have what it takes for job success. Other skills employers may ask for are typing proficiency and a good bedside manner. Before admission, colleges will ask you to submit materials that assure that you have skills for success. They may require, for instance, a personal statement in addition to transcripts and test scores. A minimum GPA requirement of 2.0 is typical. There may even be a questionnaire that assesses that you are in good health and that you understand the demands of the clinical externship — that you are able, for example, to do standing and lifting.
<!- mfunc feat_school ->
Featured Programs:
Sponsored School(s)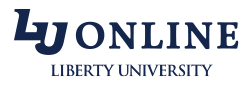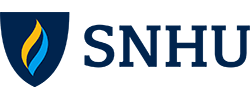 <!- /mfunc feat_school ->
Medical Assistant Job Outlook in Nebraska
The number of Medical Assistant job openings in Nebraska is predicted to increase by 28% over the next decade. ~ BLS Data
The average wage for Medical Assistants in Nebraska is $13.54, according to governmental figures. The large metropolis of Lincoln is slightly above the mean at $13.76, or $28,620. Much of Nebraska is of course rural or semi-rural, and some of these regions still report good wages. The nonmetropolitan regions in Northeastern Nebraska are almost on a par with Lincoln, salary-wise, while those in other parts of the state are lower. Both the Western and Southeastern regions report wages below $12.00 an hour.
Even within a geographic region, there can be a wide range of wages. In Lincoln, 10% earn less than $10.35, but another 10% earn more than $19.16. Wages vary by experience level as well as job setting. What can a person expect at the entry level in Nebraska? In early 2011, a position for temporary medical assistant was posted that asked certification, but zero to two years of experience. The wage range was listed as $10.53 to $13.16.
Job seekers can find lots of resources on the site of NEworks, the Nebraska Department of Labor; these include current job postings and even the number of potential job seekers per opening. (In January 2011, the greatest number of postings was in Douglas County.) Applicants can also do a job search through AMT Career Connection. Some applicants, though, report that job success came from visiting doctors' offices, handing out resumes, and letting employers attach a friendly face to the credentials.
A well qualified applicant should find open doors. Employment trends projected in 2008 that the number of people employed in medical assisting in Nebraska would increase by 28% over the next decade, with 140 openings a year as a result of combined growth and replacement. And what of the medical assistant who wants to advance? An AAMA representative notes that a medical assistant's broad training can be useful for moving into other roles like healthcare administration or coding.
Medical Assistant Programs Offered in Your State
Click Here to find your State and additional information about the Medical Assistant career path.