Medical Assistant Programs in Mississippi
<!- mfunc feat_school ->
Featured Programs:
Sponsored School(s)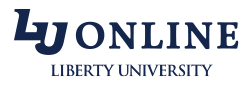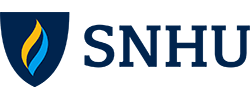 <!- /mfunc feat_school ->
28% job growth over the next ten years for the Medical Assistant profession in MS. ~BLS
Some health technologists and support workers are specialists; others are generalists. The medical assistant is a versatile and skilled health care generalist who, in the course of a day, may do everything from remove sutures to file patient records. Medical assistants are most often employed in ambulatory settings like clinics and doctors' offices, which, by their nature, are more suited to generalists than are large regional hospitals. Some people love this work setting; it's a matter of personality. Hinds Community College notes that the medical assisting career may be especially appropriate for those who are drawn to more than one health-related field, including health information technology, medical records, and medical technologies.
Medical assistants sometimes do choose to specialize in particular medical technologies, or to become certified as coding specialists. For others, though, the varied days of the clinic or small private practice afford the ideal lifestyle.
How to Become a Medical Assistant in Mississippi
Mississippi's Medical Assistant Organizations
AAMA, MS Chapters: Central, Mainstream, Northeast
Medical assisting courses progress from foundation health courses through in-depth study of procedures to externship in an actual health care facility. Before enrolling in a course of study, a candidate will want to find out what national board examinations they will be qualified to take. Nationwide, the CMA(AAMA) and RMA(AMT) are both well respected. There are some misconceptions about there being separate RMA and CMA programs. Both AAMA and AMT require that students graduate from institutions that have been accredited by an accrediting body that is recognized by the Department of Education. Generally, the programs that are acceptable to one are acceptable to the other as well. Some medical assistants choose to take certifying examinations through both organizations.
Schools generally have admission standards in place to make sure that students who are admitted to the program do have the skills to succeed These include ACT scores and prerequisites. A criminal background would also be grounds for denial to the program.
For career and professional growth resources, medical assistants can look to the state affiliates of their certifying boards. Mississippi's state AAMA affiliate has three local chapters: Mainstream, Central, and Northeast. There is also a state branch of AMT, the Mississippi State Society of the American Medical Technologists, which publishes a newsletter, "Magnolia AMT", and also hosts educational events. The 2010 fall meeting was held in Madison, Mississippi.
<!- mfunc feat_school ->
Featured Programs:
Sponsored School(s)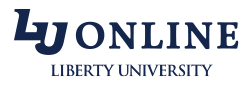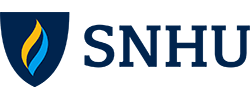 <!- /mfunc feat_school ->
Job Outlook For Medical Assistants in Mississippi
Medical assisting is a growing industry. Employment trends predicted 28% growth in the years 2008 to 2018, with about 100 openings created a year.
$12.17 was the average salary for a medical assistant in Mississippi, according to 2009 BLS figures. There is a range, of course, but the middle 50% make between $9.98 and $14.02. What accounts for the range? Experience level is one of the more significant factors. The Labor Market Information Panel lists $12.64 as an average wage, $8.89 as a typical entry level wage, and $14.51 as the expected wage for experienced workers.
Geography also has some impact. The BLS has released employment totals and wage averages for different parts of the state. The small towns and rural areas in the northeastern part of the state employed a combined total of 590 workers, surpassing even populous Jackson. The average wages in this region were $12.26. Jackson, which employed 400, saw average wages that were just slightly higher: $12.64. The Gulport-Biloxi area was actually highest, though, at $13.42. Hattiesburg was somewhat lower at $11.21 and the nonmetropolitan areas in the northwest and southwest reported even lower wages. The northwest, at $10.78 was the only area of the state with a wage average under $11.00 a hour. Of course, cost of living differences should also be factored into the equation.
Medical Assistant Programs Offered in Your State
Click Here to find your State and additional information about the Medical Assistant career path.