Medical Assistant Programs in Maryland
<!- mfunc feat_school ->
Featured Programs:
Sponsored School(s)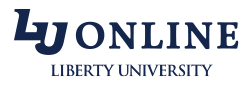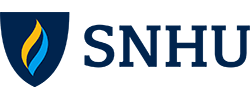 <!- /mfunc feat_school ->
What are the duties of a medical assistant in Maryland? They are many and varied, including both clerical tasks and medical technical tasks (medical duties that require technical skill, but not professional judgment). The Code of Maryland Regulations allows doctors to delegate a range of clinical duties. Duties can include, for example, taking patient histories or giving subcutaneous injections. Medical assistants may also perform some clinical tests; these can include EKG and pulmonary function as well as those TB and vision tests that are so common from childhood on.
AAMA's legal counsel has shared that he has seen signs of a growing national trend among employers of asking for both formal training and credentialing.
In Maryland, an MA's duties can even include IV administration provided there is direct on-site supervision. This is something some states prohibit. Another duty that is allowable in Maryland but not everywhere is the administration of small doses of local anesthesia.
Employers in Maryland often prefer hiring medical assistants with a formal education background.
Medical Assistant Certification in Maryland
Maryland Medical Assistant Resources
Although not mandated by the state, education does pave the way for success in medical assisting. A typical course of study includes instruction in anatomy and disease pathology, clinical and laboratory procedures, office management, and insurance policies. Medical law is generally also included. It is possible to be charged with unlawful practice of medicine for performing acts outside the medical assistant scope of duty. Even though medical assistants work under supervision of highly educated medical professionals, they should have a clear idea of which activities are prohibited as well as which are expected!
<!- mfunc feat_school ->
Featured Programs:
Sponsored School(s)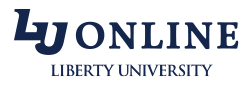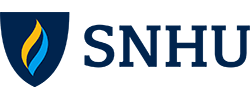 <!- /mfunc feat_school ->
Medical assisting students in Maryland may select between an associate's level program, diploma and a certificate program. Sometimes there is a difference in the depth of study; sometimes the difference is that the associate's program includes general studies coursework like composition. A student who enrolls in a certificate program may have a significantly shorter track, but this is not always the case. There may be prerequisites for all students or for those students who do not meet minimum scores on placement tests (math, composition, biology).
Progressing through the course sequence may also require a minimum GPA. Students should expect a criminal background check and a medical exam before beginning a clinical internship. CPR certification will be necessary at that point as well.
High school students can sometimes begin a medical assisting associate's degree as early as 11th grade in Maryland, though they will need to finish after graduation. Students at Anne Arundel Public School's Center for Applied Technology, for instance, enjoy a partnership with Anne Arundel Community College. While the program takes longer to complete than some vocational programs around the nation, it does ultimately qualify the student to take national board exams through either AAMA or AMT.
Medical Assistant Salary and Job Outlook in Maryland
AAMA's legal counsel has shared that he has seen signs of a growing national trend among employers of asking for both formal training and credentialing. Ultimately, the rewards are there for competent and dedicated MAs. The US Department of Labor predicts 24% growth in the decade from 2008 to 2018, with 270 new positions a year in Maryland.
Medical assistants in the state's largest metropolitan regions, Baltimore and Bethesda, enjoy the highest average wages, earning $15.42 and $15.45 respectively. After that, there is somewhat of a steep drop, with workers in Salisbury averaging $14.25 and those in Hagerstown $13.60. Medical assistants in the nonmetropolitan areas of Maryland also see wages in the $13.00 to $14.00 an hour range.
Sometimes even regional averages mask a wide salary range. In the Upper Eastern Shore region, workers at the 10th percentile are earning $9.28 while those at the 90th percentile are making $18.69. The discrepancy is not all geographic — far from it. As with other jobs, experienced workers earn more than those who are new to the profession.
Medical Assistant Programs Offered in Your State
Click Here to find your State and additional information about the Medical Assistant career path.