Medical Assistant Programs in Kentucky
<!- mfunc feat_school ->
Featured Programs:
Sponsored School(s)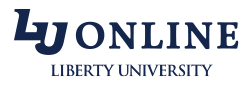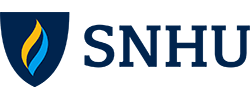 <!- /mfunc feat_school ->
Medical assisting is a unique career. Medical assistants, or MAs as they are sometimes termed, are frequently employed in doctors' offices. There they may perform a wide range of duties in both the front and back office. Clerical duties can include managing and scheduling appointments, billing and coding, answering the phone, and ordering supplies. Clinical duties frequently include taking vital signs, and can also include helping patients into the examination room, assisting with examinations, performing basic medical procedures, and running lab tests. Multiskilled is a common descriptor for these talented people!
The average salary for a medical assistant in Kentucky is $12.73 an hour or $24,670 annually. ~ BLS
Job prospects are good, according to the BLS. Medical assisting may be your ideal career if you are organized, proficient at multitasking, and can project a calm, caring attitude. Training is fundamental, though prospective students will be glad to know that the education path is short compared to many other health fields.
Medical Assistant Certification in Kentucky
Kentucky Medical Assistant Resources
Medical assistant training typically includes foundation medical courses like anatomy and physiology as well as instruction in a variety of clinical, laboratory, and office tasks. A prospective student will want to ask what opportunities he'll have, after program completion, for becoming nationally certified. There are multiple organizations offering credentials, but they're not all the same. Nationwide, AAMA and AMT certifications are easily recognized and highly respected. Both organizations have requirements that go far beyond merely passing a certification exam. AAMA requires that a person complete an accredited medical assistant program before sitting for exams. AMT does, too, at least under most circumstances. Exceptions exist if a person has worked as a medical assistant for five or more years or if they had training through the United States military.
AAMA has higher requirements in that it requires regular continuing education, though AMT is moving in the direction of having continuing education standards, too. The accrediting bodies, in combination with the certifying agency, have set standards high. The AMT notes, for example, that if one has graduated from a regionally accredited program, the program must include sufficient work experience hours.
<!- mfunc feat_school ->
Featured Programs:
Sponsored School(s)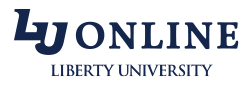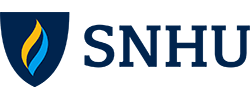 <!- /mfunc feat_school ->
Most often, these organizations are your best bets. If you work in a specialty area, like podiatry, there are additional options, like joining the American Society of Podiatric Medical Assistants. National organizations serves as a resource, as do state and local chapters. There are several local chapters of AAMA in areas like Jefferson County, Madison County, and Central Kentucky.
Medical Assistant Salary and Job Outlook in Kentucky
Externships can be valuable for making connections within the field as well as getting that slip of paper that signals certification. This can be an option for distance learners as well, though policies vary according to the accrediting body and the individual school. It's a good idea to talk with representatives of the various colleges you are considering to find out what their policies are and what provisions they have for students in different geographical regions. A representative of Spencerian College in Louisville notes that staff physically visit internship sites and thus are able to serve students in four states: Kentucky, Indiana, Ohio and Tennessee.
The average salary for a medical assistant in Kentucky, as reported by the BLS, is $12.73 an hour or $24,670. Most earn between $9.38 and $16.91. As with any profession, wages tend to start a bit below the mean and go up with years of experience. Some salary variation can be accounted for by job setting; geography is also a factor. Those in the Lexington-Fayette County area earn an average $13.99 per hour and those in the greater Louisville area earn $13.43. Bowling Green's medical assistants, on the other hand, average only $11.44. This is similar to what workers in the eastern and central nonmetropolitan areas earn. Those in the nonmetropolitan areas to the west average a little over $12.00, though.
You may also want to check out additional allied health, science, nursing and pre-professional programs in KY.
Medical Assistant Programs Offered in Your State
Click Here to find your State and additional information about the Medical Assistant career path.