Medical Assistant Training in Illinois
<!- mfunc feat_school ->
Featured Programs:
Sponsored School(s)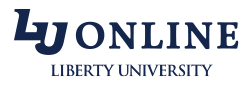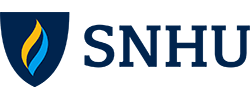 <!- /mfunc feat_school ->
The Illinois Society of Medical Assistants has been supporting those in the profession since 1956. Medical assistants have long been a vital part of Illinois' health care force, and the Nurse Practice Act of 2007 protects their rights to carry out job duties. Just what are the duties of a medical assistant? Medical assistants perform a number of clinical duties, as delegated by a medical professional or registered nurse. These can include taking weight and vital signs. It's often the medical assistant who first interacts with a patient and puts him at ease while he waits for the doctor. For this reason, people skills are a must as is a formal education!
What is a typical work week like for a medical assistant? A 2010 survey of the American Association of Medical Assistants delved deep into the working lives of thousands of medical assistants. They reported that 72% of their time was spent doing clinical tasks. Of these, by far the most common duty was taking vital signs and patient histories. 83% assisted patients during examinations and 74% gave injections. Just a little over half (52%) performed electocardiograms. Appointment scheduling was the most common administrative duty. More than half also worked in medical records.
Illinois Medical Assistant Resources
Medical Assistant Certification in Illinois
Medical assistant have medical training, but not as much as nurses do. Instead of being licensed, they work under the license of the medical professional who delegates their responsibilities. The Nurse Practice Act protects medical assistants' right to perform their job duties while at the same time stating that they can not call themselves nurses.
It is very important that medical assistants be competent and trustworthy. It is becoming increasingly common, too, for them to have certificates or associates degrees. Illinois has a number of accredited programs from Chicago to Sugar City. There are also a few accredited programs available online. A program accredited through either CAAHEP or AHBES will prepare a candidate to sit for national board examinations through AAMA or AMT. Regionally accredited institutions may also be acceptable. Each of the major credentialing agencies publishes a detailed outline of exam content, organized into three sections (general, clinical, and administrative). In addition to understanding the duties of both front and back office, a candidate is expected to demonstrate knowledge of professionalism and communication, including adapting communication style to various populations, from children to the visually impaired.
<!- mfunc feat_school ->
Featured Programs:
Sponsored School(s)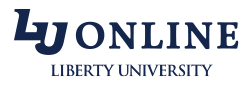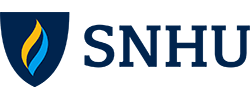 <!- /mfunc feat_school ->
The Illinois branch of AAMA goes by the acronym ISMA. There are local ISMA chapters in nine areas of the state, including Aux Plaines, Chicago, Rockford, and Mississippi Valley. A upcoming conference in Rock Island — the society's 55th — is titled "55 and Saving Lives".
Medical Assistant Salary and Job Outlook in Illinois
The Labor Bureau projected a few years back that Illinois' medical assistant industry would see an astounding 48% growth over the next decade. There were approximately 12,910 employed in 2006. That number was expected to become 19,050 in 2016.
The Illinois Society of Medical Assistants has been supporting those in the profession since 1956.
What do medical assistants earn? The Illinois average is $14.49 an hour or $30,340 a year, according to the Labor Bureau. Most MAs earn between $10.11 and $19.87 an hour, though 10% earn more and 10% less. Earnings are influenced by experience and by location within Illinois. The highest reported wages are for Peoria; the region's medical assistants earned almost $16.00 an hour in 2009. The Peoria area employed 780 medical assistants. The Chicago area reported about 90 cents an hour less, but employed 10,000. The Greater Davenport area reported an hourly wage of $13.21, the Bloomington area $14.25, and Champaign-Urbana $12.99. The nonmetropolitan areas are generally just a little lower, with salaries between $12.00 and $13.00 an hour.
You may also want to explore additional allied health, nursing, pre-professional and science programs in IL.
Medical Assistant Programs Offered in Your State
Click Here to find your State and additional information about the Medical Assistant career path.