Medical Assistant Programs in Delaware
<!- mfunc feat_school ->
Featured Programs:
Sponsored School(s)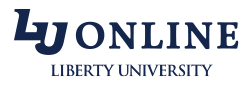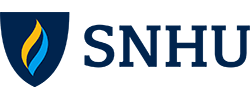 <!- /mfunc feat_school ->
It is often a medical assistant who first greets you at the doctors office and puts your mind at ease. She or he is likely also the one who tells your child "It will only hurt a little bit," and the sticks her finger with a needle and smiles when she swipes it and puts on a bandage.
The number of people employed as medical assistants in Delaware is predicted to increase over the next several years. ~ BLS Data
Medical assistants work under the supervision of medical professionals to perform many basic duties, both clinical and clerical. Medical assisting is a rapidly growing profession, and a good career choice for people with the right personality. Medical assistants should be people-oriented, organized, and able to multi-task as well as carry out basically medical procedures under supervision. The job requires a number of technical and office skills that fortunately can be learned through a relatively short medical assistant training program.
Schooling options are available online as well as at traditional institutions. Students who are very young may have some additional options. Howard High School of Technology in Wilmington, for instance, has a three year vocational program for high school students. At the end of the program, the students have credits which can be applied college and are eligible to sit for certifying exams through the National Health Career Association. Similar programs are offered at Delcastle Technical High school and at St George's in Middletown.
Medical Assistant Certification in Delaware
State licensing is not required, but Delaware medical assistants can seek credentialing through one of several agencies. The best known agencies are the American Association of Medical Assistants (AAMA) and the American Medical Technologists (AMT). Candidates seeking AAMA certification must graduate from an accredited institution. Candidates seeking AMT certification generally must either graduate from a regionally or nationally accredited education program or have five years recent experience, though an additional path is available to those who have military training. (A medical services program of the US Armed Forces may substitute for schooling.)
<!- mfunc feat_school ->
Featured Programs:
Sponsored School(s)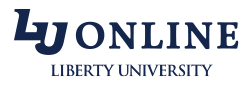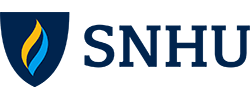 <!- /mfunc feat_school ->
Delaware Medical Assistant Resources
Credentialing as a medical assistant also requires passing scores on an examination. Both credentialing agencies have published outlines of concepts that are covered on their examinations. 35% of the AMT exam assesses knowledge of clinical medical assisting while 24% is on administrative duties. The remaining 41% tests general knowledge of medical assisting, including medical terminology and medical ethics. These concepts are also common to allied health fields.
You may also want to explore the opportunities that present after joining a professional organization like the American Association of Medical Assistant (AAMA)s. There are currently no medical assistant professional organizations specific to Delaware, so joining AAMA may be a good option .Keep checking the AAMA website to see if an organization gets up and running.
Medical Assistant Salary and Job outlook in Delaware
Medical assisting is a growing industry .The Bureau of Labor Statistics predicted that the number of people employed as medical assistants in Delaware would increase from 1,030 to 1,350 in the years between 2006 and 2016. This represents 32% growth in the occupation.
The Bureau of Labor Statistics reports an hourly average of $14.69 for Delaware, with those at the 25th percentile making $12.78 and those at the 75th percentile bringing in $16.81. There is slight pay variance among Delaware cities. The Wilmington area not only employs the most workers in the medical assisting industry, but pays them the highest wages; here medical assistants average $15.28 an hour. The Sussex County area, at $14.23, is just a little higher than Dover, which reports $13.56.
Delaware medical assistants can expect to start out a little lower and enjoy salary increases with years on the job. The Delaware average, as reported by the BLS, is almost identical to what the American Association of Medical Assistants reports for the South Atlantic region — indeed there is a difference of only two cents an hour. AAMA reports, though, that $12.44 is the average for those at the entry level (with zero to two years experience). Workers with three to five years experience, on the other hand, earn an average of $13.62, and those with ten to fifteen years earn $15.72.
You might also want to look into additional allied health, nursing and science related programs in DE.
Medical Assistant Programs Offered in Your State
Click Here to find your State and additional information about the Medical Assistant career path.