Medical Assistant Programs in Colorado
<!- mfunc feat_school ->
Featured Programs:
Sponsored School(s)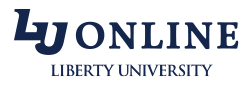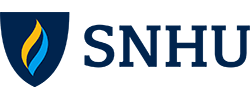 <!- /mfunc feat_school ->
You've decided on a medical assistant career in the growing health care industry! There are many to choose from, so how do you know if a job in medical assisting is right for you? You're people-oriented and want to work directly with patients. You desire a quick entry into the profession. You want a solid career with good long term potential, but may value having the right work setting over earning top dollar.
The highest wages in Colorado are in nonmetropolitan regions of the state. ~ BLS Data
Medical assistants generally earn a little less than practical nurses, but are less likely to have to work evening and weekend rotations. Nationwide, they are also more likely to be employed in the offices of pediatricians and other doctors. (The greatest growth in the LPN industry, by contrast, is in nursing homes and care facilities.)
Medical assistants perform many of the same duties as nurses, but with some restrictions. As a medical assistant, you likely won't be asked to perform invasive procedures like IV insertions, though you might perform finger pricks and similar procedures. You will work under the license of the delegating medical professional, and she will take responsibility for decisions related to patient care.
Some people find medical assisting less stressful than nursing. Others are attracted to the administrative side of the medical profession. For others, the job is simply a labor of love. No matter which category you fall in, to be competitive for jobs you will want to start with a formal medical assistant training program.
<!- mfunc feat_school ->
Featured Programs:
Sponsored School(s)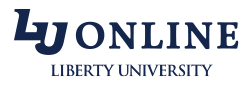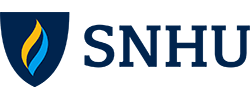 <!- /mfunc feat_school ->
Medical Assistant Certification in Colorado
When selecting an educational program, a candidate should consider the advantages of certification. In most cases, credentialing through either AMT or AAMA requires graduation from an accredited program, though AMT will allow those who have not done so to sit for board examinations after they have five years experience in the field.
Colorado Medical Assistant Resources
One can look at the study guides of the national certifying agencies to get a sense of what to expect in an educational program. The AMT examination, for example, covers both clinical and administrative/ clerical duties, though greater weight is given to the clinical side. A prospective medical assistant should demonstrate knowledge of laboratory techniques, electrocardiography equipment and procedures, and proper sterilization techniques. She should also have a thorough understanding of common clinical procedures like blood draws. Also necessary is a working knowledge of bookkeeping, insurance and finance issues, and of basic secretarial duties. Some of the other exam concepts are common to multiple allied health fields: for instance pharmacology and medical terminology. [To learn more about the CMA and RMA process click here]
Medical Assistant Salary and Job Outlook in Colorado
The average wage for a medical assistant in Colorado is $15.65. Surprisingly, the highest wages in Colorado are in nonmetropolitan regions of the state, with the central and north central divisions both reporting wages between $19.00 and $20.00 an hour. These two regions, though, only employ about 140 total. The Denver area pays $16.27 and employs well over 3,000. Colorado Springs is somewhat lower at $14.11. Boulder is right at the state average, $15.65, and the Fort Collins area is just above at $15.83. There is some salary variance based on work setting. The vast majority of MAs nationwide work in doctors offices, but those in specialty settings often earn quite a bit more. As in other fields, it pays to distinguish oneself.
The Labor Bureau predicted 40% growth in the coming decade, with 360 positions a year opening up in the state, due to combined factors (occupational growth as well as workers retiring or leaving the profession).
Often, the hardest part is securing that first job. Here, externships can help. Schools, online and traditional, have varying procedures for placing students in their externship sites. A representative of Mountain States explains that students at the school turn in a list of five possible medical sites and a staff member makes arrangements.
You will probably also want to look into joining a professional association like the Colorado Society of Medical Assistants, for networking and professional development opportunities.
You may also be interested in the schools offering other allied health programs, pre-professional programs, sciences and nursing programs in Colorado. [Click Here to find health care training and education programs in Colorado]
Medical Assistant Programs Offered in Your State
Click Here to find your State and additional information about the Medical Assistant career path.