Medical Assistant Programs in Arkansas
<!- mfunc feat_school ->
Featured Programs:
Sponsored School(s)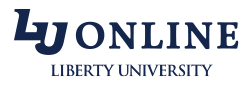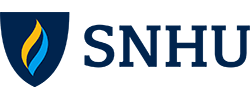 <!- /mfunc feat_school ->
Medical assistants have a very important job. They assist doctors and nurses in providing basic medical care and making patients comfortable. Frequent duties include taking vital signs and medical histories and performing noninvasive medical procedures. Medical assistants may also handle scheduling and check-out as well as billing. Some perform a variety of clinical duties on an as needed basis. Others have specialties. They may, for instance, work as phlebotomists, collecting blood.
The number of Arkansas workers employed as medical assistants is predicted to grow 37% between 2010 and 2012. ~ BLS
There are several certifications that medical assistants can earn to demonstrate competency. As noted on the webpage of the Arkansas Society of Medical Assistants, certified medical assistants work primarily in ambulatory care (physicians offices), not hospitals. Interested in becoming a medical assistant? The career begins with solid training.
Medical Assistant Certification in Arkansas
The Physician Delegation Act of 2009 protects the rights of medical assistants to perform their job duties. Under this act, physicians and podiatrists are allowed to delegate routine tasks who are not licensed but have been properly trained.
Although medical assistants may legally be employed with only on the job training, employers often prefer candidates who have complete training beforehand. Certification can also be an asset, particularly for demanding jobs, which may be labeled Medical Assistant II (or some other term that denotes skill beyond the entry level). Certification through AAMA requires graduation from a program that is accredited by either CAAHEP or ABHES. Certification through AMT requires graduation from an accredited program as well unless you have either five years experience on the job or military training I medical services.
<!- mfunc feat_school ->
Featured Programs:
Sponsored School(s)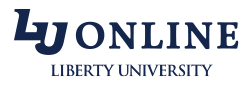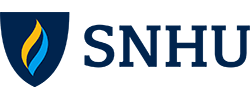 <!- /mfunc feat_school ->
What are the core competencies for credentialing? Both AMT and AAMA test candidates in three core areas: administrative, clinical, and general. The general section covers such things as professionalism and communication. 'Bedside manner' is partly innate and partly taught — particularly when one is dealing with diverse age groups and cultures. [Get more information about CMAs and RMAs]
There are various organizations that can help medical assistants along their career path. In addition to belonging to a nationwide organization, certified Arkansas medical assistants may also choose to become members of ASMA (the Arkansas Society of Medical Assistants). Another resource is the Arkansas State Society, a division of AMT.
Arkansas Medical Assistant Resources
Medical Assistant Salary and Job Outlook in Arkansas
Qualified medical assistants are in demand. The number of Arkansas workers employed as medical assistants was predicted to climb 37% in the decade between 2010 and 2020. There are indeed positions. What do medical assistants make? The state average is $12.55 a hour. The Fayetteville region has the highest average in the state at $13.97, followed by Texarkana at $13.44. Little Rock is a little lower at $12.80. Many regions of the state fall in the $11.00 to $12.00 an hour range.
Those entering the field should realize that starting salaries are a little lower, but increase with years on the job. AAMA reported, based on a 2010 salary survey, that entry level workers (those with two or fewer years of experience) in the West Central region had a yearly average income of $23,330 while those with 16 or more years on the job were seeing $36,000. Part of the discrepancy comes down to raises. Job setting, though, may also play a role. Jobs in psychiatric or specialty hospitals, for instance, are far less abundant than those in doctors offices, but they do bring in more money.
Those seeking jobs in medical assisting and other fields can find resources on the Arkansas JobLink site. You may want to also check out additional Allied Health, Sciences and Nursing programs in Arkansas.
Medical Assistant Programs Offered in Your State
Click Here to find your State and additional information about the Medical Assistant career path.