Wisconsin Health Informatics
As the pace of civilization hurtles into the future, the combination of medical breakthroughs, quickening of computers, and seamless communication has resulted in a brand new field of employment – Health Informatics. This newborn discipline epitomizes the motto of Wisconsin, pushing patient care and record keeping "Forward" at an impressive pace.
Health Informatics Job Description & Outlook – WI
Known as Registered Health Information Technicians, this new wave of professionals spend their time collecting, cataloging, and dispensing data throughout a range of diverse environments. From hospitals to college campuses to correctional facilities, RHIT's make their home at the crossroads of ethics, law, and technology. One of the fastest growing careers in the American job market, Health Informatics is projected to enjoy a 20% increase in employment over the decade following 2008 . In addition to this promising statistic, students who who chose to advance beyond the Associate's level RHIT program can gain even further job prospects by gaining a Bachelor's Degree. This will result in certification as an RHIA – Registered Health Information Administrator.
Wisconsin (WI) Health Informatics Links
Health Informatics Degrees & Certification – Wisconsin
Students seeking certification in both the RHIT and RHIA fields will inevitably be introduced to the Commission on Accreditation of Health Informatics & Information Management, commonly referred to as CAHIIM . As the governing body in the Health Informatics field, CAHIIM decides which college programs will be certified to produce the next generation of medical information specialists. Their criteria are strict, and not all schools are able to make the grade. By making sure that their prospective college is CAHIIM certified, students will earn the right to operate as a licensed RHIT or RHIA.
Unlike their contemporaries in some other states, Wisconsin students have several CAHIIM-approved programs to choose from. One of the foremost examples is Northeast Technical College, located in historic Green Bay. Program head Marilyn Toninato (an MS and RHIA in her own right) says her school draws "those who like to work with computers, those who are very detail oriented, and those who like to work independently." "It seems," she continues, "that we tend to attract more of a returning adult audience, though we do have some right out of high school. In fact, we just got a report which placed the average age of our students at 35."
<!- mfunc feat_school ->
Featured Programs:
Sponsored School(s)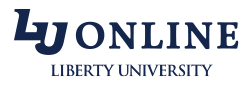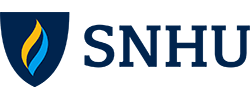 <!- /mfunc feat_school ->
No matter the age or experience of the student, Northeast offers options to suit most needs. Their program is slightly different from others around the state in that, while there is the option of completing the degree entirely online, there is also the chance for a greater deal of personal interaction. "We have our whole first year available online," says Toninato, "We also have a medical coding certificate that students can either start with when they go into the degree or tack onto the Associate's Degree to get a little more experience. Then for the second year, I do have some in person meetings which are done by video conference. "But we have a state-wide curriculum in Wisconsin, which means that if other programs have a course online that we don't, the students can take those because it's the same course."
Wisconsin students who wish to continue their education in the Health Informatics field have several options available to them, as well. One such destination is Herzing University – Online, which offers an Accredited Baccalaureate degree. Also offering education in a predominantly digital realm, Herzing's physical campus can be found in Milwaukee, the state's largest city.
Health Care Informatics Salary in Wisconsin
Those who garner RHIA certification through Northeast will enjoy a promising employment outlook in the state of Wisconsin. Toninato puts the job placement rate of her students at "between 80 and 85% within six months of graduation. Those who land jobs in the field will likely see wages averaging around $16.97 an hour, or $35,300 per year. Industry veterans can earn up to as much as $20.45 an hour, putting their yearly income in $42,500 territory. And while a large portion of the state's RHIT jobs are found in large metropolitan areas such as Madison and Milwaukee, Toninato believes that "there will be more of a needed for [our graduates] everywhere, as we transition into ICD-10 which will take place in 2013, and also as more of the rural facilities get up with the electronic health records."
*Salary Data: Federal Bureau of Labor Statistics, Occupational Earnings Statistics
Regardless of whether students decide to continue their education or not, all CAHIIM certified Health Informatics Technicians are eligible for membership in the American Health Information Management Association, usually referred to as AHIMA . Members enjoy access to the latest news in the industry, as well as area-specific job boards. More information can be found at the organization's website, www.ahima.org.