Utah Health Informatics
<!- mfunc feat_school ->
Featured Programs:
Sponsored School(s)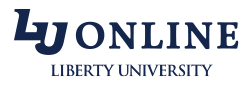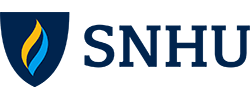 <!- /mfunc feat_school ->
With Utah's medical industry undergoing an extended period of growth, the need for organization in the ranks has never been greater. As the number of patients and practitioners rise, so does the need for sophisticated medical database managers. This, as could be expected, has given rise to an entirely new field of employment. Known as Health Informatics, this discipline involves the collection, collation, and careful distribution of vital medical records. Through rigorous training, students in the state of Utah will be molded into expert handlers of data. Due to the highly confidential nature of patients' health care information, special attention will be paid to the legal and ethical ramifications involved in the proper transfer methods.
Utah (UT) Health Informatics Links
Health Informatics Certification in Utah
There are two tiers of Health Informatics certification available to students in Utah. At the two year level, Associate's Degrees are offered which will garner the title of Registered Health Information Technician, or RHIT. Those with an appetite for further education can stay on for an additional two years, netting a Bachelor's degree and certification as a Registered Health Information Administrator, or RHIA.
Certification at all levels of Health Informatics comes from a single organization – the Commission on Accreditation of Health Informatics and Information Management . More succinctly known as CAHIIM, this group monitors colleges across the country, bestowing their coveted certification on only a select few. Known for their high academic standards, CAHIIM-approved programs churn out the best and the brightest students the Health Informatics field has to offer. Not all schools, however, meet with their high academic standards. Students would do well to check into certifications when assessing the merits of various schools.
For students in Utah, there is only one CAHIIM accredited choice when it comes to RHIT and RHIA Certification. Hailing from the city of Ogden, Weber State University offers degrees at both the Associate's and Bachelor's levels. Headed up by Patricia Shaw, Weber is known for producing quality students who go on to enjoy great success in the field. There are however many other health informatics programs available to Utah students from highly reputable schools. Such programs can be found at the schools listed below or through other universities that offer their curriculum completely online.
<!- mfunc feat_school ->
Featured Programs:
Sponsored School(s)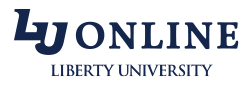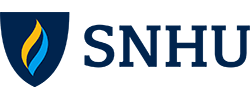 <!- /mfunc feat_school ->
Health Informatics Salary – Utah
CAHIIM-certified Health Informatics technicians can look forward to high wages in the state of Utah. Among the field's 1,800 members as of May 2009 , the average annual wage weighed in at $30,930, or about $14.87 per hour. Recent graduates can expect to earn somewhere in the neighborhood of $11.30 per hour, which translates into $23,500 annually. Experienced technicians will draw much heftier paydays, with hourly wages rising all the way up to $21.56, or $44,850 per year. Those with a masters degree may have the opportunity to earn much higher wages than those reported above.
*Salary Data: Federal Bureau of Labor Statistics, Occupational Earnings Statistics
All members of the Health Informatics profession are encouraged to join the American Health Information Management Association, more commonly known as AHIMA . Made up almost exclusively of RHIA and RHIT graduates, AHIMA is dedicated to bettering the workplace experience and quality of life for its members. Thanks to their regularly updated job boards and bulletins on the latest advances in Health Informatics technology, technicians old and new will find value in their organizational offerings. For more information, check out their website at www.ahima.org.