Texas Health Care Informatics
<!- mfunc feat_school ->
Featured Programs:
Sponsored School(s)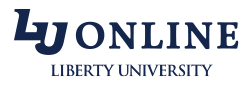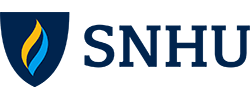 <!- /mfunc feat_school ->
Across the Lone Star state, the call has gone out for dedicated, flexible individuals capable of handling the rigors and responsibilities found in one of medicine's newest fields. Known as Health Informatics, this exciting new discipline has become one of the highest-demand occupations in America. This comes, in large part, due to the rapid expansion of computer use in medical record keeping. The massive influx of data has resulted in a need for skilled handlers, charged with the collection and distribution of these vital statistics. Strict adherence to the proper legal and ethical strictures is a must in this fast paced occupation.
Texas (TX) Health Informatics Links
Texas Health Informatics Degrees & Certification
There are three tiers of achievement available in Texas' Health Informatics market. The first of these is that of Registered Health Information Technician (or RHIT), which can be obtained upon the completion of a two-year Associate's degree. Students seeking additional academic training may seek out those colleges offering a four-year Bachelor's degree. These programs will earn the title of Registered Health Information Administrator for their graduates. RHIA's enjoy both a greater demand for their services and a higher degree of responsibility in the workplace. The third tier is for those that desire to pursue a masters degree and take their career to the next level.
Certification at all levels comes from a single source – the Commission on Accreditation of Health Informatics and Information Management. Usually referred to as CAHIIM , this organization is solely responsible for the issuance of RHIT and RHIA degrees. Keeping careful tabs on dozens of US colleges, CAHIIM allows only the best institutions to bestow their registered titles upon graduating students. Not all colleges are CAHIIM-certified. To be sure they're getting the most out of their education, students will want to do their research and make sure they're attending if not an officially license campus, one with a strong reputation.
In total, Texas offers more than a dozen CAHIIM-accredited schools for students to choose from. One such program may be fount at Collin County Community College, headed up by Ms. Michelle Millen. In keeping with the trend overtaking many modern universities, Collin County now offers much of their curriculum in a digital format. "We are, I would say, absolutely online," says Millen, "with the exception of some clinicals." One major lure of this method is in its flexibility, making it easy for those with professional and family responsibilities to earn their degrees. "Hospitals have made it very clear that they are looking for credentialed employees," continues Millen. "If [those already employed] are interested in keeping the positions they have, they'd better go back to school and become accredited."
<!- mfunc feat_school ->
Featured Programs:
Sponsored School(s)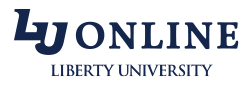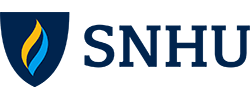 <!- /mfunc feat_school ->
Health Informatics Salary – Texas
Those who manage to complete their degrees in Health Informatics can expect to see a considerable spike in pay. Among the estimated 13,400 technicians employed in Texas of of May 2009 , the average annual wage weighed in at a respectable $32,150, with hourly pay monitored at just under $15.50. Those just getting their start in the field can expect wages closer to $11 per hour, or around $23,000 per year. Industry veterans, however, can see their compensation climb all the way to $24.46 per hour, which adds up to a gross yearly income of nearly $51,000.
*Salary Data: Federal Bureau of Labor Statistics, Occupational Earnings Statistics
All members of the Health Informatics field are encouraged to join the American Health Information Management Association. More commonly known as AHIMA , this professional organization offers a slew of benefits to its members, regardless of their academic or financial status. One of the most popular perks comes in the form of regular news updates, which help to keep technicians well informed regarding industry goings-on. Perhaps the biggest draw, however, is their frequently updated job board, which will help even the greenest graduate land their first paying gig. For more information, check out their website at www.ahima.org.