Tennessee Health Informatics -TN
<!- mfunc feat_school ->
Featured Programs:
Sponsored School(s)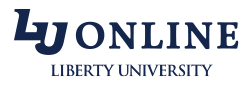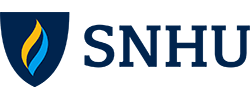 <!- /mfunc feat_school ->
In today's challenging job market, one constant truth has emerged – individuals with technical and computing skills are among the most coveted commodities in the employment race. Nowhere is this more evident than in the medical industry, where the day to day tasks are being increasingly augmented by the use of technology. This expanded role of computers has resulted in the creation of an entirely new field of employment. Known as Health Informatics, this discipline involves the collection, recording, and careful distribution of everything from vital statistics to patient records. These highly prized professionals can find employment in all manner of places, from hospitals and correctional institutions to college campuses and major corporations.
Tennessee Health Informatics Links
Health Informatics Degrees in Tennessee
There are three different levels of certification available for practitioners in the Health Informatics field, starting with the two year Associate's degree. This initial step will net graduates the title of Registered Health Information Technician, or RHIT. Next up is the four year Bachelor's degree, which garners recognition as a Registered Health Information Administrator, or RHIA. At the top of the mountain is the coveted Master's degree, which is available through only a few colleges on US soil, one of which makes its home within the borders of the Volunteer State.
In Tennessee and across the nation, certification at each of these levels is available through a single source – the Commission on Accreditation of Health Informatics and Information Management. More colloquially known as CAHIIM , this group monitors the academic standards of colleges across the country. Only those meeting their rigorous guidelines are allowed to hand out the titles of RHIT and RHIA to their students. Those seeking to gain a leg up in the job market should ensure that their educational institution has met the standards laid down by CAHIIM.
CAHIIM Certified Informatics Programs – TN
As of this writing, there are nine separate institutions offering CAHIIM-certified Health Informatics degrees in the state of Tennessee. Seven of these are Community and Technical type colleges, with their curricula cutting off at the RHIT level. Those seeking a Bachelor's degree and RHIA certification have two choices – Tennessee State University and the University of Tennessee Health Science Center. The later of these to also offers an accredited Master's degree program, which will catapult a graduate's employment possibilities to an even greater level.
<!- mfunc feat_school ->
Featured Programs:
Sponsored School(s)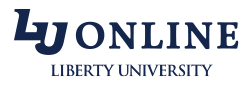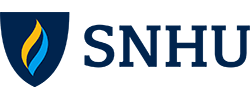 <!- /mfunc feat_school ->
Health Informatics Salaries in Tennessee
Out of Tennessee's estimated 3,060 Health Informatics professionals in May of 2009 , the average hourly income weighed in at an impressive $14.76 per hour, which translates into just about $30,700 each year. Those in the upper tiers of the wage scale can earn as much as $46,350 annually, with hourly pay topping $22. Recent college graduates enjoying their first position can expect to start out in favorable territory, with compensation just above $11 per hour and just under $23,000 per year. Those with a masters degree will have significantly higher earning power.
*Salary Data: Federal Bureau of Labor Statistics, Occupational Earnings Statistics
Health Informatics disciples of all stripes will find an ally in the American Health Information Management Association, a group usually referred to as AHIMA . Made up almost exclusively of industry professionals, AHIMA does their best to provide the best working environments for their members. Their regularly updated job boards will help event the greenest graduate land a paying position, and their industry insider tips will help all RHIT's and RHIA's stay abreast of the latest advances in the field. More information can be found at their website, www.ahima.org.