Health Informatics in Pennsylvania – PA
<!- mfunc feat_school ->
Featured Programs:
Sponsored School(s)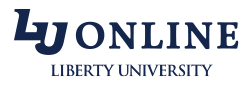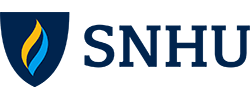 <!- /mfunc feat_school ->
As Pennsylvania's health care industry continues its crusade into the internet age, there is a growing need for skilled technicians capable of navigating through the massive amounts of data generated by its patients. This growing catalog of vital information has given rise to an entirely new field of employment, known as Health Informatics. Poised at the intersection of computing, medicine, and digital communication, industry professionals are responsible for the collection, distribution, and proper storage of confidential patient records and statistics, keeping in mind the latest ethical and legal strictures of their discipline.
Pennsylvania Health Informatics Links
CAHIIM Certification Pennsylvania
Health Informatics certification comes in two forms. Those who wish to enjoy a brief college experience can earn a two year Associate's degree in the field, which will garner the title of Registered Health Information Technician, or RHIT. Students seeking a higher educational berth are encouraged to seek out a four year Bachelor's degree, which will earn the title of Registered Health Information Administrator for its graduates.
Certification at both levels can come from only one place – the Commission on Accreditation of Health Informatics and Information Management . Usually shortened to CAHIIM, this organization is exclusively responsible for both the distribution of Health Informatics degrees and for maintaining the academic integrity of Health Informatics curricula across the nation.
Pennsylvania Health Informatics Degree Options – PA
As of now, there are nine institutions offering CAHIIM-approved degrees in the state of Pennsylvania. Seven of these offer the two year Associate's program, while both Temple University and the University of Pittsburgh feature certification at the Bachelor's level. Pittsburgh also boasts an Accredited Masters degree, making them one of the few schools in the nation to offer this prestigious title.
<!- mfunc feat_school ->
Featured Programs:
Sponsored School(s)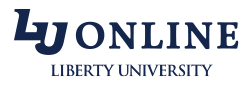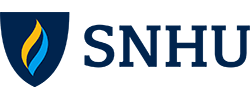 <!- /mfunc feat_school ->
One of the state's most successful RHIT programs can be found at the Community College of Allegheny County, also located in Pittsburgh. Headed up by RHIA JoAnn Avoli, the school caters both to students right out of high school and to those already employed in the Health Care industry. "I'd say over half of the students already come with a position," says Avoli, "but those who don't are mostly able to find placement."
While other schools offer their Health Informatics degrees through internet classes, Allegheny County has opted for more of an in person approach. "The actual core courses for our Health Informatics program are offered in the classroom," says Avoli, "but students can take their English, medical terminology, and psychology classes can be taken online." In addition to those discussed above, there are a multitude of other health informatics programs available throughout the state either online or on campus for students from Pennsylvania. Explore your options below.
Health Informatics Salary – Pennsylvania
As of May 2009 , Pennsylvania's Health Informatics graduates were some of the highest paid laborers in the state. On average, workers earn somewhere in the neighborhood of $15.50, with annual wages of just over $32,000. Those just getting their start can expect to garner around $11.50 per hour, with an annual take home of $24,000. Experience veterans, however, can look forward to much higher pay – $23.11 per hour, and more than $48,000 per year. Those with a masters level of education will have the opportunity to make much higher wages.
*Salary Data: Federal Bureau of Labor Statistics, Occupational Earnings Statistics
All graduates in the Health Informatics field should look into joining up with the field's professional organization, the American Health Information Management Association . More commonly referred to as AHIMA, this group of RHIT's and RHIA's is dedicated to bettering the working environment for their members. From their constantly updated job boards to their memos on the latest in health information technology, those who join AHIMA have unparalleled access to the inner working of their industry. For further information, check out their web site: www.ahima.org.