Ohio Health Informatics
<!- mfunc feat_school ->
Featured Programs:
Sponsored School(s)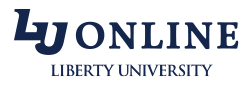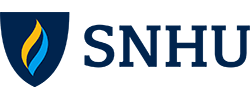 <!- /mfunc feat_school ->
Health Informatics, a new field offering enormous flexibility and incredible wages, is making Ohio's employment crunch look like a thing of the past.
Across the state, the call has gone out for men and women with a talent for computing and conscientiousness. Responsible for the collection, storing, and proper distribution of confidential medical data, Health Informatics technicians are the gears which make the modern world of medicine turn. And with everyone from hospitals to correctional institutions to major corporations marching headlong into the world of computerized medicine, the demand for these skilled individuals is quickly outpacing the national supply.
Ohio (OH) Health Informatics Links
Ohio Health Informatics Degree Programs and Certification
Health Informatics graduates in Ohio will almost immediately become familiar with the industry's governing body – CAHIIM. The Commission on Accreditation of Health Informatics and Information Management, as it is known in longhand, is solely responsible for the certification of Health Informatics graduates at both the RHIT and RHIA levels. Not all college programs, however, are CAHIIM approved. This arms those possessing a proper diploma with one more weapon in today's tough job market.
CAHIIM certification comes in two classes – the two year Associate's degree and the four year Bachelor's degree. The first will earn students the title of Registered Health Information Technician (RHIT), with the later garnering recognition as a Registered Health Information Administrator (RHIA). Of all the states in the union, there is perhaps no one offering more choices than Ohio. Students can select from an astonishing 17 CAHIIM-certified programs, 13 of which cut off at the RHIT level. Still, most states are lucky to boast one Bachelor's degree Health Informatics program. Ohio, for their part, is home to four.
One institute offering RHIA certification is Ohio State. This Ivy League program is headed up by Dr. Melanie Brodnik, and RHIA in her own right. "We cater to the on-campus, traditional student," she explains of her curriculum. "We have a few classes online, but it's mainly an on campus program." This approach is rather contrary to that employed by community colleges in the Buckeye State, most of whom have moved toward offering their programs in an internet environment. This extra commitment to in person interaction at Ohio State, however, comes with a significant advantage. "For my students, the job placement is about one-hundred percent," says Brodnik.
<!- mfunc feat_school ->
Featured Programs:
Sponsored School(s)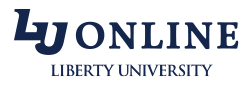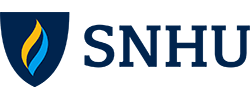 <!- /mfunc feat_school ->
Health Informatics Salary – Ohio
Ohio's Health Informatics graduates can look forward to high wages and steady employment. Among the state's 6,340 technicians as of May 2009 , the average hourly rate clocked in at a respectable $15.31 – That's just about $32,000 on a yearly basis. Those just starting out can expect to earn just over $12 per hour, with an annual take home in the neighborhood of $25,000. Those with several years in the field may see their pay rise as high as $22 per hour, or nearly $46,000 annually.
*Salary Data: Federal Bureau of Labor Statistics, Occupational Earnings Statistics
All Health Informatics technicians should consider joining the field's professional organization. Known as the American Health Information Management Association (or AHIMA) , this group offers several benefits to its members. Their regular updates on advances in the industry will help seasoned Health Informatics practitioners keep their fingers on the pulse of technology, while their frequently updated job boards will help recent graduates land their first paying position. Those interested in reading more can visit their website, www.ahima.org.