North Dakota Health Informatics
<!- mfunc feat_school ->
Featured Programs:
Sponsored School(s)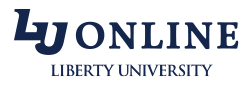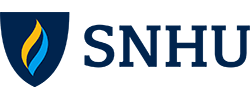 <!- /mfunc feat_school ->
Across the snow-swept landscape of North Dakota, a new profession has begun to generate a considerable amount of heat. Students of all stripes are being drawn to this career, which features unparalleled diversity and opportunity. Known as Health Informatics, this rapidly evolving field also offers substantial wages to young and old alike.
Health Info Tech Duties – ND
With the advent of the digital age, people are generating more data than ever before. Perhaps no data set is more important, then, than a person's health care records. As companies and institutions increase their employment pools, the need has arisen for competent navigators on this sea of information. This is where Health Informatics technicians come in. These men and women are trained to assemble, store, and distribute medical statistics and records to the proper destinations, keeping in mind the proper legal and ethical strictures of their discipline.
North Dakota Health Informatics Links – ND
Health Informatics Degrees and Certification- ND
There are two academic tiers in the Health Informatics field. The first can be obtained with a two-year Associate's degree, and recognizes its graduates as Registered Health Information Technicians, or RHIT's. Next in line is the four-year Registered Health Information Administrator (RHIA), which can be obtained with a necessary Bachelor's degree. Those garnering these degrees will find themselves faced with an exciting variety of work environments, from hospitals and veterinarian's offices to college campuses, correctional institutions, and all manner of other companies.
As with the other states in the Union, Health Informatics certification in North Dakota can only be granted by one group – the Commission on Accreditation of Health Informatics and Information Management. Usually shortened to CAHIIM , this governing body works diligently to preserve the high academic standards set by the industry's current workforce. Not all schools, however, can measure up to CAHIIM's expectations. Therefore, graduates who obtain their RHIT/RHIA certification from an accredited school may automatically have a leg up in the job market.
<!- mfunc feat_school ->
Featured Programs:
Sponsored School(s)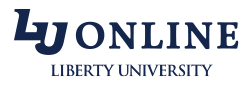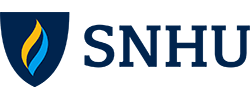 <!- /mfunc feat_school ->
As of now, there are two CAHIIM certified educational institutions operating in the state – the North Dakota State College of Science, and the United Tribes Technical College. The later is headed up by RHIA Karla Nordyke, who speaks proudly of her student's post-college success, claiming an "average of about seventy-five to eighty percent job placement." "Our students," she continues, "are starting to get younger, but for the most part they're nontraditional." United Tribes Tech also features convenient course scheduling. Students in their RHIT program can complete their degree either in person or exclusively online, which allows for a great deal of flexibility. Though there are currently no CAHIIM approved RHIA programs available in the state, Nordyke is quick to say that her program "is working towards that, for the year 2013." Another option is to pursue your degree through one of the many online health informatics programs available to North Dakota students.
Health Informatics Salary in North Dakota
With only 450 Health Informatics technicians operating in North Dakota as of May 2009 , the demand for RHIT's and RHIA's is quickly outpacing the supply. This scarcity is reflected in the relatively high wages garnered throughout the Roughrider State. On average, Health Informatics technicians earn just over $14.50 per hour, which amounts to an annual wage of $30,380. Recent graduates can expect to start in the neighborhood of $11.78 per hour, which translates into a yearly income of just under $24,500. Veterans in the field earn as much as $20.18 per hour, or $41,970 annually.
*Salary Data: Federal Bureau of Labor Statistics, Occupational Earnings Statistics
All Health Informatics professionals are encouraged to join the American Health Information Management Association . With a membership made up of RHIT and RHIA graduates, AHIMA offers several benefits to their members. Besides providing regular updates on technological advancements in the medical communication business, this exclusive professional group also maintains an extensive job board. This is a great assets for recent grads looking to land their first Health Informatics job. For more info, check out their website, www.ahima.org.