New York Health Informatics
<!- mfunc feat_school ->
Featured Programs:
Sponsored School(s)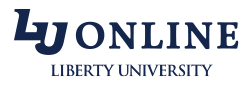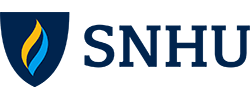 <!- /mfunc feat_school ->
Amongst the thousands of occupations making up the colorful quilt that is New York state, there is a new field which has begun to gain a great deal of attention. Poised at the intersection of Communication, Medicine, and Computing, young professionals are earning substantial wages as Health Informatics technicians. These devout workers are tasked with the collection, organization, and careful dissemination of health care data in a wide variety of workplaces. From hospitals to correctional institutions to veterinarian's offices, Health Informatics technicians are an invaluable resource to employers.
New York Health Informatics Links – NY
Health Informatics Degrees in New York
Those seeking to dive into the field have two degree options available to them. Many two year colleges offer Associate's level education, which earns students the title of Registered Health Information Technician, or RHIT. Those seeking to pad their education further can stay on for an additional two years, eventually earning the Bachelor's level moniker of Registered Health Information Administrator, or RHIA. Masters degrees are another option for those health information administrators or managers looking to take their career to the next level and increase their earnings potential.
Certification in both the RHIA and RHIT fields comes from the same place – the Commission on Accreditation of Health Informatics and Information Management. More commonly referred to as CAHIIM , this governing organization overseas the entire world of Health Informatics. Schools seeking to offer RHIT and RHIA certification must first undergo a rigorous examination by CAHIIM, ensuring academic excellence for all potential students and graduates. For this reason, Health Informatics professionals who attend a CAHIIM certified school might be vaulted to the front of the employment lines. However, those students who choose to complete a program not accredited by CAHIIM should also find ample opportunities for employment. There are a number of highly reputable schools that offer non-CAHIIM accredited health informatics programs in New York.
Health Informatics Salaries – New York
As one would expect from one of the most populace states in the nation, New York boasts an astonishing work force. The NYS Department of Labor reports that just over 9,000 of their citizens make a living as Health Informatics technicians, with an average yearly wage of $38,470. Those just starting out can expect to make somewhere in the neighborhood of $25,700 annually, while industry veterans can earn as much as $44,860. Again,those with a masters degree may have the potential to earn significantly higher wages.
<!- mfunc feat_school ->
Featured Programs:
Sponsored School(s)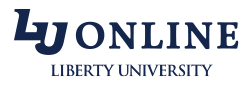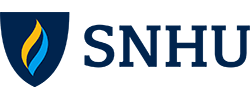 <!- /mfunc feat_school ->
*Salary Data: Federal Bureau of Labor Statistics, Occupational Earnings Statistics
Choosing an Informatics or Information Systems Program in NY or Online
When the time comes to pick a college, residents of New York have an astonishing number of choices. While most states offer perhaps four or five different CAHIIM approved schools, the Empires State is home to eleven such institutions. Nine offer RHIT certification, while the remaining two (Long Island University and SUNY Institute of Technology at Utica) have earned the right to hand out RHIA degrees.
Nicole Miller, the RHIA in charge of the Health Informatics curriculum at Buffalo's Trocaire College, sheds some light on the makeup of her classes:
"Probably seventy five percent are nontraditional students, either ones that are already working in the health care field, or ones that want to make a complete career change." As of now, she says, the graduating body enjoys a job placement rate "usually about eighty to ninety percent." As is typical with many of New York's other programs, Trocaire is beginning to discover the benefits of online Health Informatics course. "We're starting to transition into hybrid courses," she says, "which require the instructor to meet with the students at least once during the semester. The rest can be done online. Eventually, we'll move toward getting the program completely online."
No matter which school a student graduates from, they are encouraged to join the American Health Information Management Association, usually shortened to AHIMA . Members can stay in the loop on the latest developments in their field, thanks to regular news updates from the organization. Recent grads will also find value in AHIMA's extensive job boards, which will aide them in securing an initial position. More information can be found on the group's website, www.ahima.org.