New Mexico Health Informatics
<!- mfunc feat_school ->
Featured Programs:
Sponsored School(s)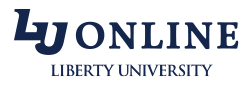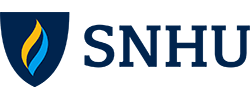 <!- /mfunc feat_school ->
In New Mexico's rapidly evolving medical field, the demand for technology-literate individuals is increasing at an exponential rate. With more and more patient data moving into the digital domain, hospitals, college campuses, and many other institutions are in need of skilled professionals to navigate the waves of data. This has given rise to an entirely new field of employment – Health Informatics. Positioned at the crossroads of communication and medicine, this engaging profession offers practitioners the chance to put their training to use in a wide variety of environments.
New Mexico Health Informatics Links – NM
New Mexico Health Informatics Salary and Job Info
In the main, Health Informatics attracts individuals who are detail oriented and comfortable with responsibility. Since patient records in New Mexico are treated as highly confidential, professionals in the field must be aware of both the legal and ethical ramifications of the latest data delivery methods.
This consciousness, however, is genuinely well rewarded. According to government figures, the average Health Informatics professional in New Mexico earns around $14.33 per hour, which amounts to nearly $31,000 over the course of a year. Those with considerable experience in the field will see their pay rise accordingly, as will those who prefer to pad their education with additional years in training. Those with a Bachelor's or Master's level of education can expect to increase their earning potential considerably from those with a diploma or associate's level education.
*Salary Data: Federal Bureau of Labor Statistics, Occupational Earnings Statistics
Degrees to Become RHIT's & RHIA's in NM
Both the Associate's and Bachelor's degrees in the Health Informatics field are governed by the Commission on Accreditation of Health Informatics and Information Management, known in the professional world as CAHIIM . While many schools offer some sort of courses in Health Informatics, only a select few meet the rigorous criteria imposed by CAHIIM. Those who pass muster are authorized to hand out a pair of diplomas – the Associate's degree level Registered Health Information Technician (RHIT) and the Bachelor's degree level Registered Health Information Administrator (RHIA).
<!- mfunc feat_school ->
Featured Programs:
Sponsored School(s)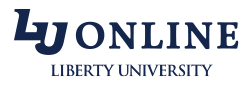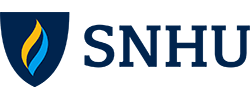 <!- /mfunc feat_school ->
The Land of Enchantment offers several health care informatics schools capable of producing Associate's level graduates. One such option is the University of New Mexico – Gallup, whose RHIT program is headed up by RHIA Melody Brashear. Unlike some colleges which offer their curricula in a primarily online environment, this program incorporates a great deal of "face to face classes." The manner of faces involved is another question. According to Brashear, the college attracts a large number of nontraditional students, "Mostly women, I'd say."
For those interested in furthering their education, the online road must eventually be traveled. This comes due to the fact that New Mexico does not currently host a CAHIIM-certified program for generating RHIAs. But, says Brashear, "There are many colleges out of state that offer baccalaureate and masters degrees in health informatics online. A person can use that, and never have to visit the actual campus."
Health Informatics Job Outlook in NM
The job placement percentage is encouraging, as well. With the industry projected to grow by 20% nationally before 2018 , New Mexico's programs offer job placement rates between 75 and 80%. Unlike many other states, however, many of the highest paying jobs are found outside of the big cities.
"It's mostly rural," says Brashear. "Sometimes, students get a job in this area, and then move onto a more urban environment like Albuquerque. There are a lot of very nice health care facilities on the Native American reservations. They can find jobs there as well."
Health Informatics professionals of both levels are encouraged to join the American Health Information Management Association . More concisely known as AHIMA, this prestigious group offers its members the latest news on the industry, as well as constantly updated job postings. Check out their website, www.ahima.org, to get the inside scoop.