Nevada Health Informatics
<!- mfunc feat_school ->
Featured Programs:
Sponsored School(s)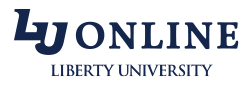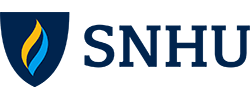 <!- /mfunc feat_school ->
As Nevada's health care system moves increasingly into the digital age, the call for individuals with good data management skills is growing at a surprising rate. Men and women with the ability to quickly an correctly distribute information are in high demand, garnering employment in all manner of institutions. From hospitals to colleges to correctional facilities, workers in the field of Health Informatics are among the best paid in the state.
Nevada Health Informatics Links – NV
Widely offered on the national level, two year Associate's degree programs in Health Informatics are among the most attractive options available to the labor force. Largely online in nature, these courses earn their graduates the title of Registered Health Information Technician, commonly shortened to RHIT.
CAHIIM Accredited Programs in Nevada
The Commission on Accreditation of Health Care Informatics and Information Management, or CAHIIM , is solely responsible for the certification of RHIT's in Nevada and throughout the nation. At the next tier is the Registered Health Information Administrator, a title earned after completing a four-year Bachelor's degree stint in a CAHIIM-certified program. Both titles can only be bestowed by this governing institution.
Health Informatics Careers in Nevada
With an estimated 1,230 professionals already employed in the field , Health Informatics has become one of the most stable and profitable jobs in Nevada. In a field known nationally for its strong growth potential, there is perhaps no better place to be than amongst the deserts and bright lights around Reno and Las Vegas.
<!- mfunc feat_school ->
Featured Programs:
Sponsored School(s)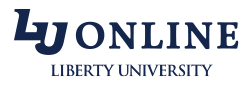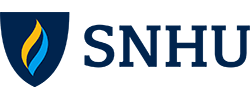 <!- /mfunc feat_school ->
But before earning a job in the spotlight, students must first put in the necessary study time. Here, there is only one institution which offers a CAHIIM accredited degree – the College of Southern Nevada. The school's Health Informatics department is headed up by Cassie Gentry, who holds an RHIA certification certificate of her own.
Though there are a wide variety of students to be found in the Health Informatics field, Gentry classifies her group as "mostly nontraditional. We have a lot of people who are in the field and have decided to get the degree or people who are changing careers." No matter matter the age group, all of the RHIT graduates who earn their degree from the College of Southern Nevada can look forward to a job placement rate of "Pretty much one hundred percent," according to Gentry. Part of this, she continues, comes from the college's "strong relationship with directors around town. They're well aware of our curriculum and our program and are more than willing to hire our graduates." If this school isn't an option for you, there are many other non CAHIIM accredited program across the state ans well as a number of online options for you r health informatics education.
Nevada Health Informatics Salary Information
Nevada's CAHIIM certified RHIT's earn a somewhat higher wage than many of their counterparts in other states. The average pay per hour was last measured at $15.55 , which translates into an impressive $35,848. Professionals in the upper end of the pay spectrum will see even more money headed their way, with hourly rates clocked as high as $26.61. That puts the upper end of the yearly income chart at an astonishing $55,300.
*Salary Data: Federal Bureau of Labor Statistics, Occupational Earnings Statistics
In order to maximize their annual gross, most students should eventually consider going back to school to complete their four year RHIA degree. This Bachelor's degree will make their services even more attractive to prospective employers. Nevada, unfortunately, does not currently boast any schools qualified to hand out RHIA certification. There are, however, options available through certain online schools. This is also the case is you are looking to pursure your Masters Degree.
Regardless of degree level, all CAHIIM-approved Health Informatics graduates are eligible for entry into AHIMA, the American Health Information Management Association . Benefits of membership include access to the latest news and advances in the field, and regularly updated employment postings. For both RHITs and RHIAs, membership in AHIMA is a near priceless commodity. Those interested in reading more can visit their website, www.ahima.org.