Montana Health Informatics
<!- mfunc feat_school ->
Featured Programs:
Sponsored School(s)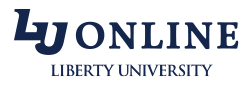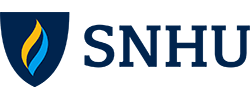 <!- /mfunc feat_school ->
With more and more of our civilization falling under the digital domain, the current job market in Montana is ripe with offers for careful handlers of data. One of the information age's fastest growing sectors is that of Health Informatics. Known as a marriage of computing, communication, and modern medicine, Health Informatics offers a wealth of opportunities to job seekers with an eye toward accuracy and ethics. Industry professionals are scattered throughout institutions of all shapes and sizes, from hospitals to correctional facilities to college campuses. Their duties? Record and transmit the vital health information and statistics required by doctors and nurses for the effective treatment of their patients.
Montana Health Informatics Links – MT
Health Informatics Job Outlook in Montana
There is perhaps no field enjoying such rampant expansion as that of Health Informatics. This has been documented by several studies, many of which estimate that the field will grow somewhere in the neighborhood of 20% in the decade following 2008 . Best of all, these degrees can be obtained largely via online, two-year Associate's degree programs, which eventually result in certification as a Registered Health Information Technician, or RHIT. Students wishing to take their education even further do have the option of attending classes for an additional two years. These Bachelor's degree level graduates are known as RHIA's – Registered Health Information Administrators.
Both of these certifications come from the same organization: the Commission on Accreditation of Health Informatics and Information Management, or CAHIIM . While many schools offer courses in Health Informatics, not all are certified by this governing body. Students who receive their diplomas from a CAHIIM-approved program, however, will vault to the front of the employment line.
Health Informatics Degrees in Montana
In the state of Montana, there is only one place to go to receive the prestigious title of RHIT. Classes in Health Informatics can be found at the Montana State University of Technology, located in the city of Great Falls. It is the sole CAHIIM-certified program in the state, offering Associate's degrees to all comers. Those seeking to earn a Bachelor's or Master's degree, however, will need to search out an online program capable of delivering the necessary education.
<!- mfunc feat_school ->
Featured Programs:
Sponsored School(s)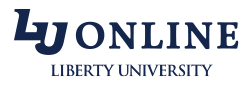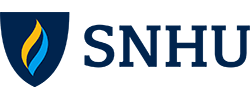 <!- /mfunc feat_school ->
But for many students in the RHIT field, online courses are often the most convenient. A large portion of the nation's students are of nontraditional status, meaning that many aspiring Health Informatics technicians have long since graduated high school. They are, by and large, men and women who are seeking to expand their horizons and venture into a new career field. Online curricula provide a way to accomplish this goal while still maintaining the necessary flexibility to work around life's other responsibilities.
RHIT and RHIA Salaries in Montana
As of 2009, there were only 780 health informatics technicians employed in Montana . As the medical field continues to expand, the demand for skilled RHIT and RHIA labor will quickly outpace the current labor supply. This means that CAHIIM certified graduates can expect to earn competitive wages immediately upon entering the market. The average pay rate weighs in at $14.03 per hour, resulting in a yearly income of around $30,800 per year. Health Informatics technicians with a few years under their belts will see their compensation climb to $17.42 an hour, on average, which translates into around $36,200 annually.
*Salary Data: Federal Bureau of Labor Statistics, Occupational Earnings Statistics
No matter where they may fall on the depth chart, all RHIT's and RHIA's are eligible to join the American Health Information Management Association, commonly shortened to AHIMA . As an organization, AHIMA offers a great deal of support to their members. Health Informatics technicians of all stripes will have access to the latest news on the professional field, while greener graduates will find assistance in their frequently updated job boards. Their website, www.ahima.org, has more information.
See Health Care and Related degree programs in Montana for additional schools offering Health Informatics degree programs.