Online CAHIIM Accredited Programs
Click Here to Find a CAHIIM Accredited Online Program Now
Discover why it is important to consider a CAHIIM accredited program for a career in health informatics
The Commission on Accreditation for Health Informatics and Information Management Education or CAHIIM programmatically accredits certain online Health Information Management and Health Information Technology programs that meet their strict criteria. Programmatic accreditation of an HIM or HIT program is critical to consider for those students interested in pursuing AHIMA Registered Health Information Technician – RHIT or Registered Health Information Administrator – RHIA certification.
Health Informatics Resources
CAHIIM accredited Health Information Management programs must cover specific curriculum including information systems, informatics and information technology. ICD-9-CM and CPT coding has been an important part of this curriculum. Going forward these programs will begin, if they have not already, incorporating instruction in the new international coding system, which will be implemented starting in October of 2013. The new coding system is termed ICD-10-CM and ICD-10-PCS. Students learn about the interrelationship of these topics and how to apply this knowledge in a variety of professional roles.
The AHIMA RHIT and RHIA certification exam eligibility requirements state that one must complete a Health Information Management program accredited by CAHIIM. More specifically, RHIA certification exam eligibility requires completion of a CAHIIM accredited bachelor's degree in Health Information Management and RHIT certification exam eligibility requires completion of at least an associate's degree in Health Information Management that has been programmatically accredited by CAHIIM.
<!- mfunc feat_school ->
Featured Programs:
Sponsored School(s)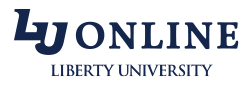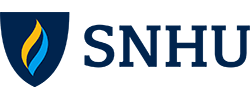 <!- /mfunc feat_school ->
Why is RHIT or RHIA Certification an Important Choice?
As with certification in many fields, it exemplifies mastery of a skill set proving to employers and colleagues alike that one is competent and up to date in their field of expertise. RHIT certification or RHIA certification can help new grads in this field get their foot in the door with some companies when others who do not hold certification may be finding it difficult to do so in these struggling economic times. Certification may also offer an opportunity for career advancement and higher salaries. AHIMA membership is not one of the eligibility requirements to take either the RHIT or RHIA certification, but membership in AHIMA offers its benefits as well including networking opportunities, continuing education opportunities and plenty of resources to stay current in the industry.
Graduates of CAHIIM accredited programs and that have RHIT or RHIA certification often find employment in health systems such as at hospitals and associated clinics. They may also find work in single or multi physician offices, with health insurance companies, pharmaceutical companies, Electronic Health Records (HER) or Electronic Medical records (EMR) companies and Billing and Coding services companies. The scope of an HIM specialist certified as RHIT or RHIA is broad and sought after, meaning that there are opportunities in many areas. With the push to complete the Nationwide Health Information Network (NHIN), even more opportunities for graduates of CAHIIM accredited programs should present.
Schools Offering CAHIIM Accredited Programs Online
Programs: Online
Health Information Technology – Associate's
Select a Program:
BS – Health Information Management
Select a Program:
AS – Health Information Management
Select a Program:
AAS – Health Information Technology
Programs: Online
Health Information Management – Bachelor of Science