Home Health Aide Requirements in Wyoming
Wyoming home health aides are certified nursing assistants who have received special training relevant to home settings. The process is quite short. This is a quick path to a meaningful career working with vulnerable people – people who are fortunate enough to receive health services in their own communities and homes.
A skilled HHA can decide whether to stay at the entry-level or use the experience and references to launch a more advanced healthcare career.
Select a Wyoming Home Health Aide Topic:
Home Health Aide Duties
Home health aides provide services such as meal preparation, assistance with personal hygiene, and help with mobility issues like getting in and out of bed. They may assist with basic exercises.
<!- mfunc feat_school ->
Featured Programs:
Sponsored School(s)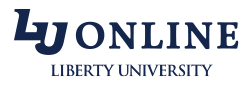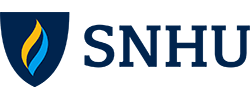 <!- /mfunc feat_school ->
Home health aides see clients more often than other health workers do. Therefore they need to have the skills to recognize and report changes in patient condition. This is another key function.
This assistance, provided under the direction of a healthcare professional, helps people with serious conditions live at home and not in a hospital or skilled nursing facility. Client populations vary. Some clients are convalescing after a major medical event like a stroke. Some have long-term disability. Some are terminally ill.
Home health aides normally work under the supervision of nurses. Some duties are widely recognized as typical HHA duties; others may not be. In 2017, there are proposed Board rules, clarifying nurse delegation. Under these regulations, Wyoming nurses may delegate to unlicensed personnel with various titles, including home health aide and patient technician, but must take into account factors like training and availability of licensed professionals and other resources. The setting will of course influence availability of resources.
Home Health Aide Training Requirements in Wyoming
Wyoming is unusual in that it sets HHA requirements a little above Certified Nursing Assistant (CNA) requirements. CNA standards are at the minimum national level; training programs must be at least 75 hours. HHA certification requires an additional 16 hours of role-specific training.
The Wyoming Department of Health has provided a list of approved CNA programs (https://health.wyo.gov/aging/hls/certified-nurse-aides/). Programs are offered by schools and healthcare organizations.
The Examination and Application Process
Nursing assistant applicants apply to the Wyoming Board before taking the examination.
The training program may offer considerable assistance with this process. Individuals who complete approved programs may be granted temporary authority to practice.
Pearson VUE administers Wyoming's nursing assessment examination (http://www.pearsonvue.com/wy/nurseaides/). There are two components. One involves answering written or oral questions about physical care skills, psychosocial care skills, and the nurse aide role. The oral examination is available in Spanish as well as English.
The other component includes performing nurse aide skills. Skills are randomly selected from the ones delineated in the candidate handbook; examples include positioning a person on their side, dressing someone with a weak arm, and performing passive range of motion exercises for a specific part of the body. All candidates will need to demonstrate proper hand washing/ hand hygiene. All will perform some skill that involves measurement; an example would be counting and recording respirations.
Wyoming Home Health Agencies
Home health operates slightly differently from one state to the next. Wyoming defines a home health agency as one that provides two or more health services in the home. Wyoming agencies need this status to accept payment through Medicare or Medicaid (https://health.wyo.gov/aging/hls/facility-types/home-health-agency-wyoming-licensure-information/).
Traditional Medicare is designed to be short-term or intermittent. Other programs provide for individuals with insufficient resources who need long-term care. Wyoming participates in PACE, a program for individuals who require the level of care that would normally be provided in a nursing home but who wish to stay in their own homes.
Like most states, Wyoming has various Medicaid waiver programs that extend services to populations and circumstances not traditionally served by Medicare.
The Wyoming Home Care Services Unit runs multiple programs. The Home Services program strives to keep people at home and out of more restrictive settings for as long as feasible.
Hospice Employment
Some home health aides work in hospice. One home health and hospice agency recently posted the following among the expectations:
Reading and writing ability sufficient to understand instructions and provide documentation
Understanding of hospice philosophy and comfort with provision of care to the terminally ill
Calm in-home demeanor and security with issues surrounding death and dying
Long-Term Career Opportunities
Home health aides may compete for support positions in other medical settings or move into higher level positions in home health or long-term care. There are many types of position. Governmentally employed human services aides help integrate disabled people into the community. The expectation is an associate's degree or progressive work experience in addition to CNA certification. Physical therapy assistants take on greater levels of responsibility helping people regain and maintain physical function. The requirement is an associate degree.
Career Outlook and Average Home Health Aide Salary in Wyoming
Wyoming home health aides make an average wage of $12.83, according to 2016 data.
Wyoming home health aide employment levels are expected to grow 28% between 2014 and 2024.
Additional Resources
The Wyoming Department of Health sets standards for many different types of healthcare organization (https://health.wyo.gov/aging/hls/rules-and-regulations/).
Information about nursing assistant requirements is available from the Department of Health (https://health.wyo.gov/aging/hls/certified-nurse-aides/).