Home Health Aide Requirements in Wisconsin
Wisconsin sets standards high for home health aides and pays a little above the norm, too. Wisconsin home health aides are also nurse aides. They complete training and evaluation programs that qualify them to work in a variety of settings, including home care agencies, nursing homes, hospitals, and intermediate care facilities for people with intellectual disability. Wisconsin programs must be approved by the Department of Health Services. Approved programs are comprehensive.
Home health aides may assist clients with the following tasks, among others: getting in and out of bed, performing simple exercises, using the bathroom or bedpan, eating, bathing, and tooth brushing. They prepare meals and do basic housekeeping tasks that help maintain a healthy environment. Wisconsin HHAs can carry out other basic nursing-related duties under nurse supervision.
Select a Wisconsin Home Health Aide Topic:
Wisconsin Home Health Agencies and Personal Care Providers
In Wisconsin, a home health agency is one type of personal care provider. All home health agencies provide skilled nursing services. Other organizations also provide personal care that is designed to maintain a person safely in his or her own home. Some accept third party payments like Medicaid. Personal care providers can include county departments and free standing personal care agencies, among others. Training standards are not as high for providers that are not classified as home health agencies.
<!- mfunc feat_school ->
Featured Programs:
Sponsored School(s)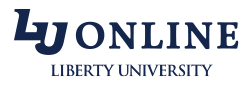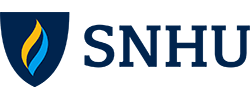 <!- /mfunc feat_school ->
A person who is a little overqualified, though, can be a very desirable employee.
Home Health Aide Training in Wisconsin
The first step is to enroll in a program that is approved by the Wisconsin Department of Health Services. The program will be at least 120 hours and will include at least 32 hours of clinical experience. The primary instructor will be an RN who has had training in supervising nurse aides and/ or teaching adult learners.
Wisconsin nurse aide programs include a prescribed curriculum. Among the topics covered are the role of the home health aide, the traits and needs of elderly and disabled populations, nutritional principles and issues, maintaining a safe and healthy environment, and when and how to report to supervisors. The trainee will receive instruction and supervised practice.
There are exceptions to the usual training requirements. Nursing students and graduate nurses are both eligible to become nurse aides.
The Evaluation Process
Wisconsin contracts with Pearson VUE to administer the National Nurse Aide Assessment Program (NNAAP). Some facilities are approved by Pearson VUE to carry out evaluations on-site; this is a privilege granted to only the organization's own students. It is referred to as in-facility competency evaluation. Other students go to regional sites.
Skills evaluation is one component. The examinee will need to demonstrate correct handwashing to prevent spread of infection. Other skills are randomly selected. Examples include transferring a patient from bed to wheelchair, measuring and recording pulse, providing a partial bed bath, dressing someone who has a weak arm, and cleaning a denture. Skills are described in the candidate handbook. Candidates may download the handbook or contact Credentia at (877) 437-9587.
The other examination component is available in written or oral format. Candidates can select the format they feel most comfortable with.
Caregivers who hold CNA credentialing should be aware that they will need some qualifying experience every two years to keep their status current. Otherwise, they will need to retest. Experience must be under nurse supervision. Home health agencies are among the organizations that are considered qualifying.
Out-of-State Home Health Aides
Out-of-state aides may qualify in different ways. Those who have completed programs that included less than 120 hours or less than 32 clinical hours will need to demonstrate recent work experience; the requirement is for the equivalent of approximately one year of full-time work, earned during the previous two years. Out-of-state nurse aides who have not completed comparable examinations will be required to do so.
A person coming from another state may, depending on his or her training, be found eligible to work in some facilities but not others. A person could, for example, be ineligible to work for federally certified nursing homes because his or her training was geared toward home health. Conversely, the person could be found ineligible to work for federally certified home health agencies because his or her training was not consistent with this set of standards.
Application forms are available from Pearson VUE (http://www.pearsonvue.com/wi/nurseaides/). The out-of-state nurse aide will mail a verification form to his or her own state regulatory body unless the state is listed in the application form as being one of the eight that does not handle verification forms. In this instance, forms are mailed to the Wisconsin Department of Health Services.
Career Outlook and Average Home Health Aide Salary in Wisconsin
Wisconsin home health aides average $12.56 an hour.
The state's home health aide employment levels have been predicted to rise 28% between 2014 and 2024.
Additional Information
Wisconsin home health aides are under the jurisdiction of the Division of Quality Assurance Office of Caregiver Quality. Information about training and standards is available online (https://www.dhs.wisconsin.gov/caregiver/nurse-aide/natd-registry.htm).
The Wisconsin Nurse Aide Registry is managed by Pearson VUE. The Registry can be reached at 1-877-329-8760.
The Wisconsin Long-Term Care Workforce Alliance has profiled a number of successful direct care workers, in home health and other related fields (http://www.wiworkforcealliance.com/index.php?option=com_content&).