Home Health Aide Requirements in West Virginia
Home health aides are in demand in West Virginia, and many different organizations advertise for their services. Some employers are Medicare-certified home health agencies. Others are home care organizations. Home health aides may also be sought by residential facilities. There are, after all, many different types of living situation for people who are disabled.
Clients may have any combination of the following: advanced age, physical disability, mental disability, illness. Some are recovering from acute episodes such as strokes. They may be receiving various types of skilled therapy and services.
Duties often include mobility and positioning as well as assistance with personal care routines such as bathing and dressing. Aides may also plan and prepare meals and do basic household tasks that help the person remain out of the hospital or nursing home. Sometimes there are nursing-related duties such as measuring vital signs or acetone.
Requirements will vary depending on the type of organization. Some workers will need to meet federal Home Health Aide (HHA) standards. Some will meet state registration standards.
<!- mfunc feat_school ->
Featured Programs:
Sponsored School(s)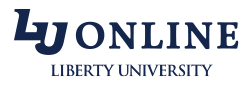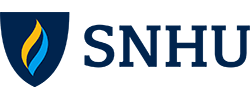 <!- /mfunc feat_school ->
Having a little more than the minimum training can be a good thing. Some positions even go to CNAs. West Virginia has set CNA requirements above the national standards, but has not raised the bar on HHA requirements.
Select a West Virginia Home Health Aide Topic:
Working as a Home Health Aide for a Medicare-Certified Home Health Agency
Individuals who provide home health aide services for Medicare-certified West Virginia agencies must meet training/ competency evaluation requirements at the federal level. Training programs include at least 75 total hours with at least 16 clinical hours.
Training covers the following topics:
Maintaining a healthy environment
Reading and recording vital signs
Communication
Personal care
Observing, reporting, and documenting status and care
Body functions and body function changes
Infection control
Emergency recognition and emergency procedures
Ambulation and transfer
Positioning and range of motion
Fluid and nutrition intake
Non-Medicare Agencies and Funding Sources
Some agencies are not Medicare-certified. Their overall focus may be different. They may, for example, focus primarily on personal care and not on provision of skilled services. (Certified home health agencies provide more than just home health aides.)
There are several governmentally funded programs that provide assistance with daily living. The West Virginia Bureau of Senior Services describes five (http://www.wvseniorservices.gov/HelpatHome/tabid/56/Default.aspx). One is Lighthouse, which operates according to a sliding scale, offering incapacitated seniors help with mobility, nutrition, personal care, and housekeeping needs at rates from $1.50 to $16.00 an hour.
State Registration In-Home Care Worker Registry
West Virginia has a home care registry.
Many of the entities listed in the home care worker registry are agencies. Agencies have the responsibility of ensuring that their workers meet requirements.
A provider must clear a criminal background check and abuse registry check. CPR training is required for registration.
A provider will need the following before his or her registration can be renewed:
Occupational Safety and Health Administration (OSHA) training
Health Insurance Portability and Accountability Act (HIPAA) training
Abuse/ exploitation/ neglect training
Dementia training
First aid
CPR
Home Health Aide Employer Perks
Employers can do many things to make the experience positive for caregivers and clients alike.
Some employers advertise that they take into account personality and interests when they match clients to caregivers.
Some boast specialized trainings. Right at Home, for instance, offers training in osteoarthritis/ mobility loss, hypertension/stroke recovery, and cancer recovery.
Highly Rated West Virginia Home Health Agencies in WV
The Centers for Medicare and Medicaid Services has posted star ratings for certified home health agencies. There are two ratings, one based on objective measures of care quality, the other on patient surveys. A number of West Virginia home health agencies have been rated 4.5 or 5 stars in each of the two categories. The following are among West Virginia's highly rated agencies (based on 2017 data):
Home Care Plus in Lewisburg
Wetzel County Homecare in New Martinsville
Care Partners Home Health in Morgantown
Jackson Home Health in Ripley
Boone Memorial Homecare in Danville
Roane Homecare in Spencer
Home Care Elite, a third party organization, analyzes data and provides its own lists of top agencies (https://abilitynetwork.com/homecare-elite-2016/).
Home care organizations, including those that are not Medicare-certified, sometimes seek third party validation. The following West Virginia agencies were recognized as 'employers of choice' by Home Care Pulse in 2017:
Right at Home – Huntington area
Visiting Angels – Charleston area
Other Home Health Employment Options
West Virginia home health aides may work in a variety of settings. One option is intermediate care facilities for individuals with intellectual disabilities. Individuals with intellectual disabilities not uncommonly have health conditions or physical issues as well as cognitive ones. West Virginia intermediate care facilities are smaller residences that strive to be homelike.
In this industry, as in others, there are many types of career. Those who pursue additional education may go far.
Res-Care is a major provider of residential services for the intellectually disabled. The organization also provides in-home services for other populations. It is one of West Virginia's largest private employers (http://lmi.workforcewv.org/EandWAnnual/TopEmployers.html).
Career Outlook and Average Home Health Aide Salary in West Virginia
West Virginia home health aides made $9.64 an hour in 2016, according to the Bureau of Labor Statistics.
Home Health Aide is listed as a West Virginia 'demand occupation' (http://lmi.workforcewv.org/LTprojections/LTDemandOccs.html).
29% occupational growth has been projected for the 2014 to 2024 decade.
Additional Information
Information about worker registration is available from the West Virginia In-Home Care Registry (http://www.inhomecare.wv.gov/providers/Pages/Requirements.aspx).