Home Health Aide Requirements in Washington State
There is plenty of opportunity in Washington to begin a career providing in-home services. Entry level in-home services include home health, home care, and hospice. Entry-level careers are in high demand, and so are many other healthcare roles that one may eventually aspire to.
Direct care workers spend much of their time providing their clients with personal care; this includes assistance with eating, hygiene, and mobility. They often provide homemaker services as well — they help their clients keep their homes livable and prepare meals. Some even provide instruction to clients in carrying out these types of tasks.
There are different types of direct care worker. Home health aides can do a little more than home care workers can. Home health aides are trained as nursing assistants — the same credential that qualifies a person for entry-level employment in a nursing home.
The home care aide credential is based on just a little less training: 75 hours (http://www.doh.wa.gov/LicensesPermitsandCertificates/HomeCareAide/LicenseRequirements). However, for some, it is a better entry-point. The home care aide credential qualifies a person to work in various settings, including home care agencies and assisted living. There are some cases where a home care aide does not need to pursue the home care certification. A CNA credential can take the place of an HCA credential. So can a nursing credential.
<!- mfunc feat_school ->
Featured Programs:
Sponsored School(s)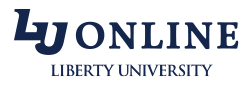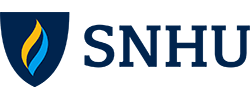 <!- /mfunc feat_school ->
Washington home care standards are well above the norm nationwide. Home health aide requirements are slightly so. A person can still break into either career field with less than a month of training!
Select a Washington State Home Health Aide Topic:
Home Health Aide Scope of Practice
A Washington home health aide may provide some services that are not allowed in all states. Some will require additional training and credentialing. There are two levels of medication assistance that a home health aide can achieve. Even a home care aide may sometimes be delegated the task of injecting insulin.
The AARP notes that all states allow family caregivers to receive training in carrying out this type of duty, but not all allow nurses to delegate them to paid workers; this can create a hardship for family caregivers. In 2014, the AARP reported on 16 potentially delegable tasks, scoring states from 0 to 16 based on what they allowed. Washington allowed all 16 identified tasks.
Home Care and Home Health Agencies
In-home services may be provided by different types of agency. An agency that has as its focus providing non-licensed personnel to take care of basic needs is a home care agency, not a home health one. This care is considered non-medical, even though people often rely on it to stay out of more restrictive settings like nursing homes or hospitals. Home health agencies also provide skilled services.
There are other types of work setting possible. Hospices and hospice care centers also employ home health aides who have been trained as nursing assistants. A hospice care center is different than home hospice in that the person is not in his or her own home but is in a place designed to be home-like.
Home Health Aide Training in Washington State
Washington home health aide training programs are 85 hours. The organization offering the program will be approved by one of the following:
State Board for Community and Technical Colleges
Superintendent of Public Instruction
Workforce Training and Education Coordinating Board
Nursing school coursework or military training may be accepted in lieu of nursing assistant training.
Washington home health aides take the National Nurse Aide Assessment Program (NNAAP), available through Pearson VUE. The skills evaluation includes hand hygiene and other randomly selected tasks such as carrying out range of motion exercises, taking and recording measurements, bathing clients and carrying out other hygiene-related tasks. The written examination can be taken in oral format in either English or Spanish. Candidate handbooks can be downloaded from the Pearson website (http://www.pearsonvue.com/wa/nurseaides/). Certification applications can be downloaded as well.
Washington Home Care Aide Training
HCA programs are 75 hours. Home care aides must also complete a written or oral test and skills demonstration.
The home care aide examination is administered by Prometric. Candidate handbooks are available for download from the Prometric site (https://www.prometric.com/en-us/clients/wadoh/Pages/landing.aspx).
Limited English proficiency candidates can request provisional certification.
The written/ oral test is available in more than a dozen languages. Candidates who speak other languages may request interpreters, but funds are limited (http://www.doh.wa.gov/LicensesPermitsandCertificates/HomeCareAide/IndividualInterpreterProject).
Prometric can be reached at 'wahca or prometric.com' or 800-324-4689.
Upgrading from Home Care Aide to Home Health Aide/ Nursing Assistant
Individuals credentialed as home care aides can enroll in alternative training programs to earn the higher credential. Alternative, or "bridge" programs are 24 hours; a list is available from the Department of Health (http://www.doh.wa.gov/LicensesPermitsandCertificates/HomeCareAide/UseTrainingforCNA). An individual who completes the additional training can then be approved to test through Pearson VUE.
Washington's Top Home Health Employers
Some agencies contract with Home Care Pulse for quality management services. Many of Washington's agencies were 2017 employer of choice award winners. The following are among them:
Comfort Keepers (Bremerton)
HomeWell Senior Care (Auburn)
SYNERGY HomeCare (Bellevue)
Visiting Angels (Kirkland and Port Orchard)
Jewish Family Service
Seattle's Chesterfield Services Inc. was profiled by the Paraprofessional Healthcare Institute as an example of 'best practices' (https://phinational.org/consulting/resources/best-practices/chesterfield). Practices noted included effective training and client/ caregiver matching. Founder Stella Ogiale noted that home care aides employed with Chesterfield were given the skills to move into other settings such as hospitals or doctor's offices — or to pursue higher education. Ogiale played a role in developing the statewide HCA curriculum. Chesterfield provides both home health and nonmedical home care services.
Statewide Successes
The 2017 AARP Foundation/ Commonwealth Fund 'scorecard' places Washington #1 in the nation for long-term care services and supports (http://www.longtermscorecard.org/databystate/state?state=WA). This is based on many factors. Two areas where the state has done well are transitioning people from nursing home to community and preventing hospital admissions among home health patients.
Career Outlook and Average Home Health Aide Salary in Washington State
Washington home health aides averaged $12.33 an hour in 2016.
Washington home health employment levels have been projected to increase 28% between 2014 and 2024.
Additional Information
Washington administrative code describes requirements for in-home agencies (http://app.leg.wa.gov/wac/default.aspx?cite=246-335).