Home Health Aide Requirements in Utah: Becoming a CNA or Personal Care Aide in Utah is the Foundation
Utah has been touted the #1 U.S. state in which to grow older. This is based on many systemic factors, including costs as well as quality of life. People-oriented workers who want to make Utah the best place for individual clients to grow older can seek careers in home health. Home is, after all, the place people generally want to live – often until the very end of life.
The home health profession needs those who enjoy being caregivers, who do indeed care, and who may see the career as a calling. Home health aides are invaluable to the elderly. They can work with other vulnerable populations as well — even children with special needs.
The job consists largely of assisting people who are unable to meet some of the activities of daily living (ADL) independently. Home health aides may perform other duties such as supervising self-administration of medication. The job requires some skill and training, but the training is very short-term. Some direct care workers decide that they want to progress to healthcare positions that take more education and provide bigger paychecks; for them, home health can be an entry-point into healthcare.
Select a Utah Home Health Aide Topic:
<!- mfunc feat_school ->
Featured Programs:
Sponsored School(s)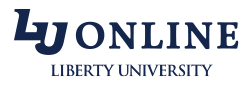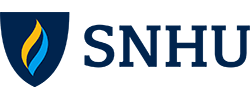 <!- /mfunc feat_school ->
Home Health Employees: CNAs and Personal Care Aides
Utah home health agencies employ Certified Nursing Assistants (CNAs) and personal care aides. Personal care aides in Utah can dress clients, provide help with meal preparation and eating, and carry out some basic hygiene-related tasks such as oral care. They can remind clients to take medication and unscrew the cap for them. They can take temperature orally. Part of the job is taking carry of basic household tasks that are necessary to maintain a person in his or her home.
A Certified Nursing Assistant can carry out more health-related duties. He or she can assist with activities of daily living (for example, mobility, bathing), record fluid and food intake, and change dry dressings. Making occupied beds (changing bed linens when a person is confined to bed) is specifically noted in Utah code. At the CNA level, assistance with self-administration of medication might include checking the dosage that the patient is about to take and offering reassurance that it is correct.
The language used in describing the two roles emphasizes that CNA duties are part of a plan of care. The personal care aide role may include providing social interaction; the CNA role, social interaction in accordance with the patient's plan of care. The personal care aide's duties may include transportation; the CNA's, transportation to doctor's offices and other places when provided as part of patient-care services. A personal care aide documents observations and services; a CNA writes clinical notes.
CNAs and personal care aides must both be at least 18.
One Utah agency recently advertised CNA positions with wages starting at $12 an hour and personal care positions with wages starting at $11. This is consistent with national data which show slightly lower salaries, on average, for individuals classified as personal care aides.
Home Health Aide Employment Settings
Home health agencies may be institutionally based or free-standing (https://rules.utah.gov/publicat/code/r432/r432-700.htm). A subdivision of a hospital, nursing home, or other organization could qualify as a home health agency.
Utah also has non-medical personal care agencies. Personal care aides are people who have received first aide training and received training in personal care sufficient to demonstrate competency across areas. They have received orientation through their agencies.
Various employment settings are possible. An employee who provides personal care in a Level II Utah assisted living facility must be a CNA or be pursuing this status; this is not the case with Type I facilities.
Requirements for different types of organization are described in state rule (http://health.utah.gov/hflcra/rules.php).
Becoming a Utah CNA
A prospective CNA/ home health aide will begin by completing an approved program. A list of approved Utah nursing assistant programs appears on the Utah Nursing Assistant Registry website (http://www.utahcna.com/).
The skills examination includes a scenario with multiple tasks. Candidates can expect to demonstrate proper hand washing and carry out one of the following measurement tasks: blood pressure or respiration/ pulse. There are many other skills that could be tested: putting on an anti-embolism stocking, doing a pivot transfer to a wheelchair, providing denture care, giving a backrub. Some aspects of the skills testing process changed in mid-2017.
Home Health Agency Quality: Ratings, Reviews, and Rankings
HealthInsight, a nonprofit that operates in Utah and several other Western states, ranks certified home health agencies based on data available from the Center for Medicare and Medicaid Services (https://healthinsight.org/rankings/home-health/home-health-rankings?s=UT). Star ratings issued by CMS itself are based on two separate sets of data: clinical and survey-based.
Third party rankings and ratings are also available for non-certified agencies. Caring.com, for example, awards Caring Stars awards; these are based on client reviews. The following Utah home care agencies were 2017 Caring Stars winners:
Home Instead Senior Care — Salt Lake City
Home Instead Senior Care — West Jordan
Right at Home — West Jordan
Weber Right at Home — Davis and Weber Counties
Career Outlook and Average Home Health Aide Salary in Utah
Utah home health aides average $12.80 an hour.
Utah home health employment levels have been projected to increase 44% between 2014 and 2024.
Additional Information
Requirements change periodically. An updated version of home health agency rules was released in July of 2017.
Information about becoming a CNA is available from the Utah Nursing Assistant Registry http://www.utahcna.com/. The UNAR office can be reached by telephone at (801) 547-9947.