Home Health Aide Requirements in Texas
It is relatively easy to become a home health aide in Texas. It takes a little more work, though, to build a successful career. Direct care can be an entry-point to health care or a lifelong career. Good training often contributes to job satisfaction.
Select a Texas Home Health Aide Topic:
Home Health Aide Training in Texas
Medicare-certified home health agencies must utilize aides who meet federal and state requirements. A person can enter the home health field in Texas with education at the federal level; competency evaluation is also required.
A person who completes an HHA training program will receive at least 75 hours of training. Of these, at least 16 will be clinical. Clinical hours can take place in any of several settings: a home, a nursing home, a hospital. State law allows credit for clinical hours completed in a laboratory setting (https://hhs.texas.gov/laws-regulations/handbooks/licensing-standards-home-community-support-services-agencies-handbook/lshcssa-subchapter-g-home-health-aides). The trainee will not work with actual clients until he or she has gotten the basics down; the prerequisite is 16 hours of classroom education.
<!- mfunc feat_school ->
Featured Programs:
Sponsored School(s)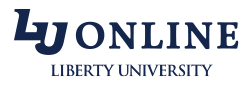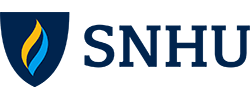 <!- /mfunc feat_school ->
The following are among the content areas that will be addressed in a home health aide program:
Physical and emotional needs of client populations
Nutrition and fluid needs
Positioning and range of motion
Safe and appropriate hygiene and grooming techniques (including bathing, shampoos, oral care, elimination)
Ambulation and transfer techniques
Recognition of, and handling of, emergency situations
Body functions and changes that require reporting
Training will be provided by an RN with home health experience.
Programs for hospice aides must meet similar standards (https://hhs.texas.gov/laws-regulations/handbooks/licensing-standards-home-community-support-services-agencies-handbook/lshcssa-subchapter-h-standards-specific-agencies-licensed-provide-hospice-services). All Texas hospice providers are state-licensed.
Alternative HHA Credentialing Pathways
There are other pathways into the home health aide field, including nursing school attendance, prior experience, and alternative certification as a CNA. Some home health/ home care employers do seek individuals with CNA credentialing. A person who searches for Texas openings on the SYNERGY Home Care site, for example, will see some positions posted that require CNA experience. Texas CNA training programs are 100 hours.
An individual who has provided home health services in the recent past may qualify as a Texas home health aide on the basis of competency evaluation alone. However, requirements are stringent. A person is not considered to have met the requirement unless he or she has been judged satisfactory on many skills; the person can have no more than one "unsatisfactory". (If there is an unsatisfactory, the person will need to improve at that particular skill before performing it independently.)
Texas Home Health Agencies
The Centers for Medicare and Medicaid issues star ratings based on two types of data: patient survey and clinical data. Home Care Elite is an independent analysis of Medicare data and list of top agencies (https://abilitynetwork.com/homecare-elite/).
HHA Employment Options
Not all agencies that provide basic services in a home setting are regulated as home health agencies. There are many programs that serve the elderly and disabled in Texas (https://hhs.texas.gov/doing-business-hhs/provider-portals/long-term-care-providers/assisted-living-facilities-alf).
Some home care organizations contract with third parties to manage client satisfaction. They may receive awards in different categories. A number of Texas home care agencies received "employer of choice" awards from Home Care Pulse in 2017. On the list were six branches of BrightStar Care and Right at Home, four of Visiting Angels. The following were among the others noted:
Nurses Unlimited – Midland and San Marcos
Seniors Helping Seniors – Dallas Northwest
Champion Caregivers – Fort Worth
Career Outlook and Average Home Health Aide Salary in Texas
Texas has the second highest home health aide employment levels in the nation. This is based largely on population. Some parts of the state, though, also have high job concentration. The Brownsville/ Harlingen and McAllen/ Edinburg/ Mission metropolitan areas are ranked #1 and #2 in the nation.
Texas home health aides averaged $9.88 in 2016. Especially high average wages were reported for Odessa ($16.80) and the Beaumont/ Port Arthur area ($15.56). These figures were based on relatively low numbers. Salary is based on many factors besides geographical location.
Some individuals who provide in-home services are classified as personal care aides. In Texas, salaries for these positions are, on average, just a little less than for home health aide.
Early Career Exploration
Students who participate in HOSA can explore the home health aide roles as well as other related roles such as nursing assistant and medical assistant (https://texashosa.org).
Additional Career Opportunities
Direct care professionals may move into slightly more advanced roles (for example, patient care technician for a medical center) without a lot of additional training. Ambitious workers may receive scholarships to pursue careers beyond this level.
A person may gain some familiarity with many types of health profession while working in home health: among them, nursing, physical therapy, and occupational therapy. All will require more academic work, but therapy assistant roles can be had with an associate degree; some nursing roles require less.
Additional Information
Information about home health aide standards is available from Texas Health and Human Services (https://hhs.texas.gov/laws-regulations/handbooks/licensing-standards-home-community-support-services-agencies-handbook/lshcssa-subchapter-g-home-health-aides).
The Paraprofessional Healthcare Institute has reported on various Texas initiatives (https://phinational.org/policy/states/texas/). A 2008 report focused on the challenges of building an adequate direct care workforce to meet the state's needs in the years to come. People in Texas, as in other places, are exploring ways to meet the challenges through pay, benefits, training, and career ladders, through small acts of appreciation… and by attracting people to the profession who view direct care as a calling.