Home Health Aide Requirements in Tennessee
Tennessee home health aides help people who are frail, disabled, or injured meet their nutritional, personal care, and mobility needs. They may assist clients with self-administered medication and carry out basic procedures that extend therapy. Their job may also include basic household tasks that are necessary to maintain client health. Another important part of the job is observation: HHAs are often the healthcare worker that visits the home most frequently, and so their observations can be very important; they need a basic understanding of body functions to know what needs to be reported to a nurse.
Tennessee licenses Medicare-certified and private duty home health agencies. It also licenses personal support agencies. Training standards for the latter are not as high.
Select a Tennessee Home Health Aide Topic:
The Home Health Aide Hiring Process
State rules provide some guidance for agencies in hiring home health aides. The following are among the traits and skills noted:
<!- mfunc feat_school ->
Featured Programs:
Sponsored School(s)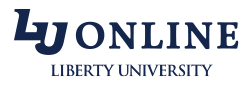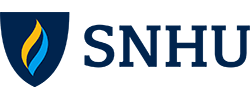 <!- /mfunc feat_school ->
Sympathetic attitude
Maturity
Reading and writing ability
Home Health Aide Training in Tennessee
Home health aide programs comprise at least 75 hours. They include a minimum of 16 supervised practice hours. Training is to be completed within three months of employment at a home health agency (http://publications.tnsosfiles.com/rules/1200/1200-08/1200-08.htm).
Home health aide training is to encompass the following, among other concepts:
Aging process/ illness-driven emotional problems
Human dignity
Individual differences
The workings of the home health agency
Creating a pleasant healthy environment
Helping clients become self-reliant (to the extent possible) in meeting their nutrition and meal preparation needs
Tennessee regulation further notes that programs must be in conformity with federal standards. The federal government has set curricular requirements for training programs for HHAs who are employed by Medicare-certified home health agencies. The following are among the topics covered:
Personal care
Transfer and ambulation
Adequate nutrition and hydration
Normal range of motion/ positioning
Recognition of, and handling of, emergency situations
Physical, emotional, and developmental needs of client populations
The individual will need to pass a competency evaluation. Personal care, measuring and recording of weight and vital signs, and mobility-related tasks will be demonstrated on a client/ person. Some skills may be assessed through written or verbal testing. Personal care is a broad area. The individual can expect to demonstrate competency with at least two types of bathing, one of which will be a bed bath. This is in addition to other tasks such as nail and skin care.
Other Employment Options
Tennessee sets similar standards for home health aide/ hospice aide as for general home health aide. Aides who provide personal care and other basic services through homecare organizations that provide hospice services will also need 75 hours of training.
Individuals trained as home health agencies may work for other types of organizations such as personal support agencies. Personal support agencies may utilize individuals with training below the HHA level. State regulation requires that aides have training in personal care, community living and household management, and service delivery methods. They must have language skills sufficient to read directions, prepare reports, and communicate with those receiving services.
High-Caliber Tennessee Home Health and Personal Support Agencies to Work for
Medicare Compare is a governmentally run website. It provides two categories of home health agency star ratings: the first based on objective quality of care criteria; the second, on client surveys. Patient care surveys place Tennessee just above the national average.
Tennessee boasts a number of home health agencies that are very highly rated in both categories. Among them are the following:
Deaconess Homecare in Savannah
Extendicare Home Health of Western Tennessee – Union City
Sunbelt Homecare in Jellico
University of Tennessee Medical Center Home Health Serv in Morristown
Volunteer Home Care in Humboldt
Lifeline Home Health Care in Springfield
AMEDISYS Home Health Care in Knoxville
Non-medical agencies, too, seek affiliation with, and validation from, third parties. Both home health agencies and personal support agencies can become members of the Tennessee Association for Home Care.
Some agencies contract for customer satisfaction management. Those that contract with Home Care Pulse are eligible for various awards. The following Tennessee agencies received "Employer of Choice" awards in 2017:
BrightStar Care – Sumner and Wilson Counties
ComForCare – Hendersonville
Comfort Keepers – Memphis
Right at Home – Clarksville, meanwhile, received a 'Caring Star' recognition from Caring.com.
Tennessee Home Health Successes
The AARP reports periodically on long-term support and services throughout the nation. Tennessee, while ranked below the norm, has the distinction of being one of the two states with the most improvement between 2014 and 2017 (https://www.forbes.com/sites/nextavenue/2017/06/14/the-troubling-aarp-long-term-care-scorecard/#75c2dfcf6b25).
Several of the AARP indicators relate to home health and home care. The state scores very high with regard to having relatively few people living in nursing homes who meet criteria for low needs — generally, these are people who should be supported out in the community. It is slightly above average when it comes to transitioning people from nursing homes back to the community and very slightly above when it comes to preventing hospital admissions among home health patients.
Career Outlook and Average Home Health Aide Salary in Tennessee
Tennessee home health employment levels have been projected to see 47% growth between 2014 and 2024. Percentage-wise, this is one of the highest growth rates in the nation.
Tennessee home health aides averaged $9.93 an hour in 2016.
The state's personal care aides earned just a little less at $9.39. (Tennessee, notably, allows home health aides a lower scope of duty than some other states.)