Home Health Aide Requirements in South Carolina
A South Carolina home health aide will not be licensed. Chances are, though, that the employing agency will be. South Carolina regulates both home health agencies and in-home care providers. Employees of in-home care providers are subject to training mandates.
Select a South Carolina Home Health Aide Topic:
What is a Home Health Aide?
State code references home health aides in a chapter about home health agencies (http://www.scdhec.gov/HealthFacilityRegulationsLicensing/HealthcareFacilityLicense), in-home caregivers in a chapter about in-home care providers (http://www.dhec.sc.gov/HealthFacilityRegulationsLicensing/HealthcareFacilityLicensing/). Home health aides and in-home caregivers may share many duties. However, they are not identical. The difference is more in the overall set-up of the employing agency than in the role of the unlicensed personnel. Still, there are some differences.
In-home care provider agencies exist to provide non-skilled services. These services can be important to health. Home care aides prepare meals that meat client's dietary needs and even feed them. They help clients move around their homes (for example, to the bathroom). They bathe clients and carry out other hygiene-related tasks. Employees of South Carolina home care agencies can supervise self-administration of medication — a task that can bring peace of mind to children of elderly parents. Home care agencies do not, however, provide services that are designed as therapy for an illness or injury.
<!- mfunc feat_school ->
Featured Programs:
Sponsored School(s)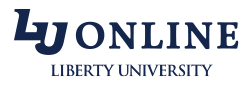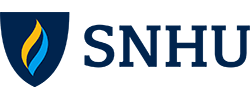 <!- /mfunc feat_school ->
Home health agencies, on the other hand, offer skilled services. These services are designed to be intermittent or short-term. All South Carolina home health agencies offer skilled nursing. They may offer a range of other services: physical therapy, occupational therapy, medical social work. South Carolina code allows home health aides to work under the supervision of licensed therapists as well as nurses.
While definitions and requirements are not identical from state to state, they tend to reflect Medicare standards. Medicare provides some types of in-home care to beneficiaries. This includes intermittent or short-term services, often post-acute. Medicare also provides hospice services.
South Carolina code leaves a good deal of discretion to the individual home health agency in determining training requirements for home health agencies (http://www.scdhec.gov/Health/FHPF/HealthFacilityRegulationsLicensing/HealthcareFacilityLicensing/). Federal code mandates that Medicare-certified agencies utilize home health aides that meet standards for training and competency evaluation or, at minimum, for competency evaluation (https://www.law.cornell.edu/cfr/text/42/484.36).
Home Health Aide Training in South Carolina
HHA training programs may be as short as 75 hours provided they cover required content and include at least 16 hours of practical experience.
The prospective HHA will need to demonstrate various personal care skills, including provision of bed baths and oral care. He or she will need skills related to transfer, positioning, and range of motion. Fluid intake and nutrition represent another area of knowledge. The trainee will also need to be able to maintain a safe and healthful environment, recognize changes in body function that require reporting, and recognize and respond to emergency situations. Communication is among the skills that must be addressed/ evaluated.
To be considered to have qualified based on passing a competency evaluation program, an aide must be competent in nearly all areas across the board. Some skills, such as recording vital signs, transferring and positioning, and completing personal care tasks, are evaluated based on patient interaction. Some competencies may be evaluated by other means such as testing.
In-Home Caregiver Training in South Carolina
South Carolina's in-home care providers hire individuals 18 years of age or older who are literate, can communicate effectively, and are able to follow a service plan without a lot in the way of supervision. Providers are responsible for ensuring that their caregivers have training in the following:
Basic first aid
Infection control
Documentation and record keeping
Confidentiality and client rights
Transfer/ lifting (if applicable to the job)
Assistance with medication (if applicable to the job)
Care services relevant to the conditions of clients served (for example, dementia)
The in-home care providers licensing requirement does not apply to individuals who contract directly with individuals or families to act as caregiver. However, South Carolina does maintain a worker listing.
South Carolina Home Health Employers
There are various issues a prospective employee may consider besides wages: flexibility in scheduling, client/ caregiver matching, training opportunities, and the reputation of the agency.
Medicare Compare provides two sets of star ratings for certified home health agencies; one based on client surveys, the other on a set of clinical indicators that may indicate quality (https://www.medicare.gov/homehealthcompare). ABILITY Network and DecisionHealth have carried out their own analysis of Medicare data and used it to provide lists of top agencies (https://abilitynetwork.com/homecare-elite/).
There are a number of organizations that provide information or ratings for home care organizations. Depending on the organization, only a subset of home care organizations may be eligible for recognition. Home Care Pulse is a popular national provider of client satisfaction/ quality management services. The organization offers several awards. The "˜Leader of Excellence' award has the fewest recipients. The following South Carolina agencies received this award in 2017:
BrightStar Care — Rock Hill
Comfort Keepers of Greenville and Spartanburg
The "Employer of Choice" award has more recipients. South Carolina had quite a few agencies recognized in 2017. The list includes an additional BrightStar Care and Comfort Keepers location, two Home Care Assistance locations, and one location each of AllCare Living Services and Visiting Angels.
The Caring.com process is based on reviews. Two South Carolina agencies are listed as Caring Stars:
Home Care of Myrtle Beach
Right at Home – Columbia
Career Outlook and Average Home Health Aide Salary in South Carolina
South Carolina has been projected to see a 34% increase in home health aide employment levels between 2014 and 2024, with an estimated 620 openings a year.
The state's home health aides made $9.96 an hour in 2016, according to the Bureau of Labor Statistics.
Additional Resources
Information about personnel requirements for different types of healthcare organization is available from the South Carolina Department of Health and Environmental Control (http://www.scdhec.gov/Health/FHPF/HealthFacilityRegulationsLicensing/HealthcareFacilityLicensing/).