Home Health Aide Requirements in Rhode Island
Rhode Island sets standards above the norm for home health aides, but training can still be completed in a matter of weeks or months. Rhode Island home health aides are also nursing assistants. The Nursing Assistant (NA) credential is required to provide care for any home health or home care provider.
Individuals without the credential would be allowed to provide only homemaking services for a home care agency. They could, for example, help an elderly or sick person maintain a clean living environment. With the NA credential, a person can perform the same delegated tasks that they would if employed by a nursing home as a nursing assistant. The Department of Health notes that the nursing assistant credential qualifies people to work as nurse's aides, home health aides, or orderlies.
Select a Rhode Island Home Health Aide Topic:
Rhode Island Home Care Providers
Rhode Island agencies may have any of several classifications. Home nursing care providers provide care that is considered skilled, but they may also employ home health aides to carry out duties that do not require the level of training of a nurse or other licensed healthcare professional. Nursing agencies that are Medicare-certified are known as home health agencies. Agencies that do not provide skilled services are known as home care providers.
<!- mfunc feat_school ->
Featured Programs:
Sponsored School(s)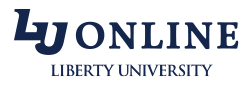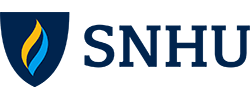 <!- /mfunc feat_school ->
Nursing Assistant/Home Health Aide Training in Rhode Island
Rhode Island training programs are 100 hours. They include 80 classroom hours and 20 practical hours. Classroom instruction covers the following content areas:
Being a nursing assistant
Human needs
Patient care
Basic restorative care
Caring for patients with particular problems
Patient rights
Two types of patient problem are addressed: those related to body systems and those related to cognitive impairment.
The prospective NA will learn skills in the following areas:
Personal care
Basic nursing
Rehabilitation
Environment
Recognition and reporting
Personal care skills include feeding and hydration as well as hygiene and grooming. The following are among those considered basic nursing skills: applying dry heat and cold packs, assisting with bed pans, making up a bed when someone is on it, providing medication reminders, weighing clients, measuring intake and output, and applying over-the-counter skin medications to clients who have intact skin. Rehabilitation skills include encouraging self-help when appropriate as well as carrying out physical tasks such as positioning, transferring from wheelchair, and using mechanical and assistive devices. There are a range of skills, too, for maintaining the environment; everything from performing basic chores to dealing with spilled blood. The prospective home health aide will learn to recognize various issues related to patient condition, among them, drowsiness, rapid respirations, and drainage.
The Department of Health has providing a list of approved nursing assistant programs (http://www.health.ri.gov/find/cnatraining/). They are sponsored by a variety of institutions, including home care providers.
The nursing assistant credential is dependent on passing written (or oral) and practical examinations. Detailed candidate information is available from Pearson VUE (http://www.pearsonvue.com/ri/nurseaides/). Candidates will find a step-by step breakdown of tasks they may be asked to perform.
Nursing students are also welcome to test as nursing assistants. They will need to have completed at least two clinical courses.
The Nursing Assistant Application Process
A background check is required.
The applicant will need to submit a passport-style photo as well as documentation of having met requirements.
Applications can be downloaded from the Department of Health website (http://health.ri.gov/licenses/index.php#nursingassistants).
A person who has completed a state-approved program and gone through the evaluation process in another state may be eligible for registration in Rhode Island. If the training was less than 100 hours, these are additional requirements. The person will need three months of experience.
Working for a Rhode Island Nursing Care or Home Care Provider
There are certain things a home health aide can expect from his or her agency just because it is licensed in Rhode Island.
The nursing care provider or home care provider will be considered to be the person's employer even if services are furnished on a temporary basis. The agency will be expected to meet the legal standards that employers do.
The home health aide will have an orientation as well as ongoing in-service designed to support professional development.
The home health aide will be supported in his or her work with each client. An RN or other appropriately licensed professional will conduct an initial assessment before or very soon after service is begun. There will be direct supervision and assessments on an ongoing basis, at least once every three months.
Highly Rated Home Health and Home Care Agencies
The Centers for Medicare and Medicaid Services maintains a website, Medicare Compare, that includes ratings for home health agencies in two categories: patient care quality indicators and patient survey results. The following are among those Rhode Island home health agencies that are rated above average in both categories:
Visiting Nurse Home Care in Lincoln
Amedisys Home Health Care in Warwick
Caretenders in Newton
Hope Nursing Home Care, LLC in Cranston received five stars for quality of care, but did not receive a survey rating because there were too few surveys completed; this is not uncommon for smaller agencies.
Data is as of 2017. CMS states that it is not intended to constitute an endorsement.
Some home care agencies contract for client satisfaction services. Home Care Assistance of Rhode Island was recognized as a "provider of choice" by Home Care Pulse in 2017.
Career Outlook and Average Home Health Aide Salary in Rhode Island
Rhode Island home health aides make an average salary of $13.14 an hour.
The state's home health employment levels have been predicted to go up 19% between 2014 and 2024.
Additional Information
Regulations for nursing assistant registration and home care provider standards can be found on the Department of Health website (http://www.health.ri.gov/regulations/?parm=Nursing%20Assistant).
There are some circumstances where a person can perform paid personal care services without becoming a home health aide. This takes place outside the context of home care programs and is subject to regulation as well.