Home Health Aide Requirements in Pennsylvania
Pennsylvania, like other states, needs home health aides. It needs more than just people who can complete a few weeks or a few months of training. The state needs people who are well prepared, who see home health as a career or as a step along the career path. There are various organizations working toward this end. One initiative even put some of Pennsylvania's lawmakers in the shoes of its direct care workers. In recent years, there has also been increased regulation at the organizational level.
Select a Pennsylvania Home Health Aide Topic:
Pennsylvania Home Health and Home Care Agencies
There are multiple types of organizations that home health aides may work for. Included are home health agencies and home care agencies. Home health agencies offer skilled nursing services and at least one other type of skilled service. A home health agency isn't required to employ home health aides, but this is a very common type of service.
A home care agency, on the other hand, may exist to provide services such as personal care and respite care for the disabled, elderly, and ill. Medicaid is a major funder of personal care services. Many people pay privately for the services they feel their loved one needs.
<!- mfunc feat_school ->
Featured Programs:
Sponsored School(s)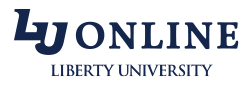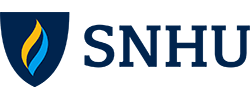 <!- /mfunc feat_school ->
State code places some limits on tasks that can be assigned to an unlicensed direct care worker. A home health aide may not administer medication but may assist clients with self-administered medicines.
Home Health Aide Training in PA
A person who works for a Medicare-certified home health agency will need to meet the federal HHA standards.
A person may qualify to provide direct care services through a Pennsylvania home care agency or home care registry in any of several ways:
By meeting federal requirements for home health aides who work at Medicare-certified facilities
By meeting Certified Nurse Aide (CNA) requirements
By completing a program that has specifically been approved
By meeting requirements for a Medicaid waiver program or other federally funded program
Requirements for HHAs at Medicare-Certified Facilities: The federal requirement for home health aide training programs is 75 total education hours. Of these, at least 16 are to be clinical. The HHA trainee/ student will learn to carry out various grooming- and hygiene-related tasks. The following are among the other topics that will be included in the curriculum:
Maintaining a healthy, safe environment
Assisting clients with ambulation and physically transferring them
Taking and recording vital signs
Reporting changes in body functions
Understanding and respecting client needs, including the need for respect
Nutrition and fluid intake
Requirements for CNA Status: Home care workers who want CNA status qualify by completing an approved nurse aide program and passing a written test and skills evaluation. Candidates may take an oral examination instead of a written one if they feel more comfortable with this format. Examinations are administered in a standardized manner through Pearson VUE.
A small amount of paid work is necessary to maintain CNA status. This is figured on a two-year basis. Home health experience is acceptable; private duty or self-employment is not.
Initiatives and Innovative Practices
The Paraprofessional Healthcare Institute (PHInternational) has profiled some Pennsylvania initiatives and best practices (https://phinational.org/policy/states/pennsylvania/).
The 'Come Care with Me' initiative allowed lawmakers to shadow direct care workers and patients of different ages. One client was a young man with significant disabilities who worked as a document technician. An aide showed up at his home and helped him with tasks like managing clothing and getting into his wheelchair before a day on the job. Her contributions contributed directly to his.
Individual employers have also developed innovative programs. The following were noted as best practices:
New Courtland, an organization that offers various types of senior service including home care, skilled nursing, and adult day programs, has been recognized for its career lattice program. Workers are supported in becoming CNAs and then CNA Specialists (advanced CNAs). The CNA Specialist role brings with it a wage increase. The organization has offered assistance like tuition reimbursement to those who want to go even further up the career ladder. PHInternational noted that the organization has offered other support such as help developing English and math skills.
Home Care Associates, a Philadelphia-based worker-owned home care organization, was recognized for implementing a training program that has helped home health aides and personal care aides communicate for effectively with clients, thus avoiding stressful situations. Among other things, this type of training can provide a vocabulary for talking about what's going on on the job — and an extra measure of confidence.
Career Outlook and Average Home Health Aide Salary in Pennsylvania
Pennsylvania home health aide employment levels have been projected to increase 26% between 2014 and 2024. The state ranks #4 in the nation in annual job openings (based on workforce projections).
Pennsylvania's home health aides averaged $11.22 an hour in 2016. Average hourly wages ranged from about $10.00 to about $12.00 in most parts of the state. In Lancaster and in the Chambersburg-Waynesboro area, the average hourly wage topped $12.00.
Additional Resources
Information about home health agencies and home care agencies is available from the Pennsylvania Department of Health. The Division of Home Health can be reached by telephone at 717-783-1379.