Home Health Aide Requirements in Oregon
Oregon is serious about providing quality care for residents who are elderly, disabled, or seriously ill. It does so in part by providing training and opportunity for a crucial workforce: the direct care workers who go out into people's homes to care for them. One of the challenges is the sheer number of workers needed (http://www.oregon.gov/DHS/SENIORS-DISABILITIES/HCC/Documents/hcc-workforce-executive-summary.pdf). The goal is to draw in people from many groups, including college students, former family caregivers, immigrants, and men (http://www.oregon.gov/DHS/SENIORS-DISABILITIES/HCC/Documents/hcc-workforce-worker-class-dev-report.pdf).
Select an Oregon Home Health Aide Topic:
Different Types of In-Home Employment
Like other states, Oregon has in-home care agencies and home health agencies. It also has many independent providers.
In-home care agencies help people meet their daily needs at home. They can be instrumental in allowing people to function in the community (and not in a nursing home or institution). They do not, however, provide services designed to be curative or rehabilitative.
<!- mfunc feat_school ->
Featured Programs:
Sponsored School(s)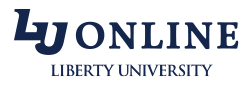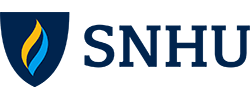 <!- /mfunc feat_school ->
All home health agencies offer skilled nursing services. They may offer many other services, including physical therapy, occupational therapy, and speech therapy. Home health aides who work for Oregon home health agencies are nursing assistants. Not only this, they have training well above the national minimum for nursing assistants. (The home health aide job classification represents a minority of the direct care workforce, but it's a growing segment.)
Some Oregon residents who need medically driven care receive it from individuals who are not employed by home health agencies; this is often the case for those with long-term needs. Home care workers who step into these roles have opportunities for advancement and career mobility. Oregon has a career lattice that operates apart from the home health agency.
In many parts of the nation, workers classified as personal care aides earn a little less than their counterparts who are home health aides. This is not the case in Oregon.
HHA Requirement: Becoming a CNA
Oregon home health aides carry out the following duties:
Provide personal care
Assist patients in moving about and getting exercise
Provide assistance with routine medications (ones that are normally self-administered)
Perform household tasks that are necessary for maintaining health
Carry out other simple procedures assigned by the nurse
HHAs are responsible for providing documentation and reporting changes in patient condition
Oregon defines home health aide as a home health services assistant who is certified as a nursing assistant (http://arcweb.sos.state.or.us/pages/rules/oars_300/oar_333/333_027.html).
Oregon nursing assistant programs are 155 hours. They include at least 80 hours of classroom instruction and 75 hours of clinical instruction; the classroom hours consist partly of lab. Programs may be offered by different types of organization, including community colleges and training institutes. Oregon programs may include an online component. They will include at least 27 hours of labwork as part of the classroom instruction component.
Medics and foreign nurses are among those who may be allowed to test without having completed the usual training program.
Oregon utilizes Headmaster for its Level I nursing assistant competency evaluation. Candidates take a multiple choice test as well as a skills evaluation. The candidate will complete several random tasks. One task will involve bed pan, drainage bag, catheter or perineal care. A candidate handbook is available for download from the Headmaster site (http://hdmaster.com/testing/cnatesting/oregon/OR_CNA_Home.htm). There were revisions in July of 2017.
The person will need to be placed on the Oregon State Board of Nursing Nurse Aide Registry (http://www.oregon.gov/OSBN/pages/cnacertification.aspx) Testing applications are available on the Board website. However, in many cases, program coordinators will take responsibility for scheduling testing.
HHA Requirement: Demonstrating Competency in Home Health Duties
There are additional steps to validate competency for home health care. Before the CNA begins delivering services as an HHA, a registered nurse will verify competency with tasks in a number of skill areas, including the following:
Infection control
Environmental maintenance
Needs of the client population served
Fluid and nutrition intake
Personal care
Range of motion/ positioning
Transfer techniques/ambulation
There are a number of different personal care skills that must be demonstrated: among them, bed baths, skin and nail care, and oral hygiene. The competency evaluation list is essentially that that is found in federal code. Federal code requires that home health aides who are employed at Medicare-certified home health agencies either 1) complete training and competency evaluation programs that include required components or 2) complete competency evaluation programs that include these components.
Out-of-State Workers: CNAs with recent work experience may be eligible for endorsement. In this case, it is not necessary to have completed a program at the level that is customary in Oregon. The program must have met OBRA (national standards).
Oregon In-Home Care Agencies
Oregon's in-home agencies are also licensed. They have the responsibility for providing training to caregivers and/ or ensuring that the individual has received adequate training and is competent. A person who holds an Oregon healthcare license or certificate can be considered to have met training requirements. A person who has received training previously may be evaluated for competency at his or her new workplace; in this case, training may be more limited in scope.
The Oregon Homecare Worker Registry
Some individuals seek placement on a homecare registry. Payment for services can be made through governmentally funded sources. The Home Care Commission has put together resources and guides to help workers understand the process (http://www.oregon.gov/DHS/SENIORS-DISABILITIES/HCC/PSW-HCW/Pages/Homecare-Workers.aspx). This is the case in a number of states. What is unique about Oregon is its career lattice. Workers can complete certificates to take on new titles and roles.
Homecare workers can become Enhanced Homecare Workers, who are better able to help people with medical conditions.
Roles can be varied. Some individuals seek live-in care positions.
There are many opportunities for career mobility. The Commission calls its vision a career lattice not a career ladder because it provides for different types of movement including lateral and enrichment. Some individuals may eventually want to take on other roles like community health worker.
Caregivers and direct support workers who have 'enhanced' and 'exceptional' certifications can earn a higher wage when they work with people who require the more advanced care and training.
In 2017, Oregon began a pay differential based on professional development certification. Professionals have some options when it comes to coursework (http://www.oregon.gov/DHS/SENIORS-DISABILITIES/HCC/PSW-HCW/Pages/Professional-Development-Certification.aspx).
Average Home Health Aide Salary
Oregon home health aides earned an average of $11.52 an hour in May 2016. Personal care aides earned essentially the same; the average wage was $.08 higher: $11.60.
Oregon home health aide employment levels have been predicted to increase 33% between 2014 and 2024.
Additional Information
Information about homecare workers is available from the Oregon Home Care Commission (http://www.oregon.gov/DHS/SENIORS-DISABILITIES/HCC/Pages/index.aspx). The Home Care Commission can be reached at 877-624-6080.
Information about CNA status is available from the Oregon State Board of Nursing Nurse Aide Registry (http://www.oregon.gov/OSBN/pages/cnacertification.aspx).