Home Health Aide Requirements in Ohio
There are plenty of opportunities for Ohioans who want to provide care to elderly, ill, or disabled people in the client's own home. A home-based direct care worker may work for a home health agency or home care agency or may work without agency affiliation. Among the options: being a homecare attendant as part of the PASSPORT program — and providing some basic services that are generally regarded as nursing.
Ohio sets training requirements for home health aides who work for Medicare-certified home health agencies at the minimum federal level. Other programs have slightly different sets of standards for providers – just as they have different sets of requirements for who is eligible to receive services.
Select an Ohio Home Health Aide Topic:
Ohio PASSPORT
Most Ohioans, the Department of Aging notes, want to continue living at home as long as they can. Hence the PASSPORT Program (http://aging.ohio.gov/services/passport). Consumers have more than one option. They may use a service agency that provides a State Tested Nurse Aide (STNA), Home Health Aide (HHA), or individual with approved education. They may utilize a home care attendant who does not have agency affiliation but who completes training that helps meet the person's specific needs. Home care attendants do some duties that fall outside of what is regarded as personal care. In fact, home care attendant services are provided in separate visits from personal care. Home care attendants can do some medication-related duties but not others. They work under consultation with a nurse.
<!- mfunc feat_school ->
Featured Programs:
Sponsored School(s)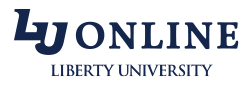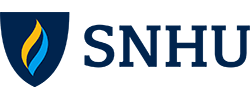 <!- /mfunc feat_school ->
Working as an HHA for a Medicare-Certified Home Health Agency in Ohio
Some Ohio residents are covered under programs that require them to obtain services through a Medicare-certified home health agency. This is a more traditional service, one that has widespread availability around the country. Home Health Aides who work for Medicare-certified home health agencies must meet federal standards. Training programs are at least 75 hours.
Programs cover more than just personal care techniques. Included among the mandatory topics are the physical, developmental, and emotional needs of the population served, body functions, and when to report changes in function (https://www.law.cornell.edu/cfr/text/42/484.36). The training will also cover how to position clients, how to help them move about, and how to transfer them (e.g. move a person from bed to wheelchair). The student will learn how to promote fluid and nutrition intake and how to recognize and respond to emergency situations. Personal care is itself a broad category that covers skin and nail care, mouth care, shampoos, toileting, and multiple kinds of bathing.
Non-Agency Personal Care Aides in Ohio
A non-agency personal care aide can also be reimbursed through waiver programs. There are several ways to meet basic requirements (http://ohiohcbs.pcgus.com/Licensure/index.html). A person can complete a nurse aide competency program — a Medicare home aide health program would meet this requirement. A person could also qualify on the basis of equivalent training that provides instruction in personal care, home safety, universal precautions, and disposal of potentially harmful items and substances (including ones that would be sharp if broken).
There is also a consumer-specific training option.
Approved Home Health Aide Training Programs in Ohio
Training standards apply to direct care workers in several different categories. Those interested in providing services can turn to the Ohio Department of Health for a list of approved training providers (http://aging.ohio.gov/resources/homehealthtraining/). The Department has provided information about nurse aide programs and other programs that meet eligibility requirements for some jobs.
Highly Regarded Ohio Home Health Agencies
The Centers for Medicare and Medicaid Services provides ratings for Medicare-certified agencies. The following are among Ohio's very well rated agencies:
Capital Health Home Care in Ashtabula
Mercy Home Care in Tiffin
Home Health Care Solutions in Van Wert
National Church Services Home and Community Serv in Waverly
Career Outlook and Average Home Health Aide Salary in Ohio
Ohio's home health aides averaged $10.31 an hour in 2016. Most areas of the state reported average wages between about $9.50 and $10.50 an hour. The highest average ($10.76) was in the greater Cincinnati area. The highest job concentration was in a nonmetropolitan part of the state. The metropolitan area with the highest concentration also had the highest total numbers: Columbus.
Ohio's home health employment levels have been projected to increase by 40% between 2014 and 2024. The 4,480 annual projected job openings puts the state second only to New York. Ohio also ranks second highest in the nation with regard to job concentration. The Southern and Eastern Ohio non-metropolitan areas are both in the top five nationwide for job concentration. Columbus and Cleveland-Elyria, meanwhile, are in the 'top five' on a separate list: metropolitan areas with the highest total HHA employment levels. In this case, population is among the contributing factors.
Ohio is lower than many states, though, when it comes to job concentration for personal care aides. Classification of direct care workers can be a tricky thing. PHInternational has provided state-specific information about direct care workers in different job categories (https://phinational.org/policy/states/ohio/). Included is a pie graph showing proportions of direct care workers in different categories – Ohio's HHAs have a big piece of the pie. What's more, it's the fastest growing segment.
Early Career Exploration
Although it doesn't take a lot of preparation to become a home health aide, early exploration can help a person decide if the career is right for them. Many Ohio schools have HOSA chapters. Home health aide is one of the competitive events.
Additional Information
Information is available from governmental agencies.
The Ohio Department of Aging has provided information about different Medicaid-eligible provider types (https://aging.ohio.gov/resources/providerinformation/).
The Department of Health regulates home health agencies (https://www.odh.ohio.gov/odhprograms/chcf/comhfs/hagency/hha1.aspx).
Information about STNA status is available from the Department of Health (https://www.odh.ohio.gov/odhprograms/io/nurseaide/narequirements.aspx).