Home Health Aide Requirements in North Dakota
North Dakota home health aides work under the supervision of registered nurses to provide personal care services to people with serious health challenges. Those who complete programs and otherwise meet standards may be listed as nurse aides on a state registry.
Direct care workers may perform similar personal care tasks for different types of agency. Some patients will be just getting out of the hospital and will be receiving in-home services by physician prescription. Other patients will be stable but in need of long-term care. Training requirements will vary, as will job titles. One can learn the basics, though, with as little as 75 hours of training.
Select a North Dakota Home Health Aide Topic:
North Dakota Home Health Agencies and Other Home Care Agencies
North Dakota licenses home health agencies operating within its borders. As of mid-2017, there are 23 home health agencies in North Dakota. There are far more employment options, though, than this. Not all agencies that have RNs and unlicensed caregivers on board are home health agencies as defined in North Dakota code. Part of the definition of a home health agency is that services are provided with the approval of a physician (https://www.ndhealth.gov/HF/North_Dakota_Home_Health_Agencies.htm). Typically home health agencies are organizations where people are referred by doctors and hospitals; they participate in federal programs that pay for client care when very specific requirements are met.
<!- mfunc feat_school ->
Featured Programs:
Sponsored School(s)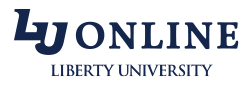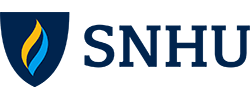 <!- /mfunc feat_school ->
Some agencies that are not technically home health agencies accept state moneys for care provided in the home. They are under state regulation as 'qualified service providers'. Their employees must meet certain requirements. There are some well-known home care franchises and organizations operating in North Dakota. One won't find them on a list of home health agencies. They may be found, however, through a search of qualified providers on the North Dakota Department of Human Services website (https://www.nd.gov/dhs/services/adultsaging/providers.html). An example is Visiting Angels in Minot.
Meeting Home Health Aide Training Standards
HHAs who work for home health agencies licensed in North Dakota must meet training/ competency evaluation standards at the federal level. Training programs are at least 75 hours and include at least 16 hours of clinical work; clinical training commences at some point after he individual has had at least 16 hours of education.
The training curriculum will include the following:
Maintaining a safe, healthy environment
Safe and appropriate techniques for grooming and hygiene
Safe techniques for ambulation and transfer
Positioning and range of motion
Recognizing emergencies and knowing what to do
In some cases, HHAs may be qualified on the basis of competency evaluation programs.
North Dakota administrative code states that if there are any discrepancies between state and federal standards the higher of the two is in effect.
The HHA Application Process
HHA applications can be found in the 'CNA registry' section of the Department of Health (https://www.ndhealth.gov/HF/North_Dakota_nurse_aide_registry.htm). The applicant will answer professional fitness questions. There is a $25 fee.
Highly Rated Home Health Agencies in North Dakota
Medicare issues star ratings to certified agencies. Two separate ratings are issued: quality of care and patient surveys. North Dakota ratings trend very slightly above the national average; this is as of 2017. The following agencies have 4.5 or 5 stars in both categories:
Altru's Home Health in Grand Forks
CHI Health at Home in Breckenridge
Ratings do not constitute an actual endorsement.
Meeting Requirements to be a Direct Care Provider for a Qualified Service Provider
Agencies that offer services such as personal care and respite care must ensure that their employees meet state mandates. Employees will need to have a qualifying health credential or go through a qualification process to demonstrate that they have the skills. The Certified Nurse Aide (CNA) is a qualifying credential. CNAs complete approved CNA programs and go through an evaluation process.
Individuals without qualifying credentials will need to be competent with approximately 20 skills. This means knowing "generally accepted methods" for various tasks including hand washing/ infection control, bathing clients, assisting with self-administered medications, assisting with incontinence issues, planning and preparing basic meals, making beds, and transferring patients using several techniques, including transfer belt. Competency must be verified by a health professional such as a doctor or registered nurse.
It is necessary to have competence in all of these basic home care duties even if one is hired to provide care for someone who does not require all.
Agencies may provide more advanced skills. They are granted endorsements to do so.
Sometimes individuals qualify as service providers (https://www.nd.gov/dhs/services/adultsaging/providers.html).
Hospice Employment
North Dakota also sets requirements for individuals employed as 'homemaker and home health aide" by hospices. They must complete organized training programs that are applicable to the settings where they will be working.
Career Outlook and Average Home Health Aide Salary in North Dakota
North Dakota home health aide employment has been projected to increase by 28% between 2014 and 2024.
North Dakota home health aides enjoy an average hourly pay of $15.95 — this is the second highest average in the nation and is topped only by Alaska. Workers who are classified as 'personal care aides' don't, on average, make a lot less: $15.33. This is the highest in the nation (In this category, it's Alaska that comes in at #2.)
Rural North Dakota needs home health aides — and often pays well for their services. The average hourly pay in the Far West nonmetropolitan area is $17.21. In the Far East nonmetropolitan area, it's $16.51. Both these areas are in the top five highest paying nonmetropolitan markets nationwide. Bismarck, with an average wage of $15.45, is #8 out of all metropolitan areas in the country. For personal care aides, it ranks #1 — $15.55 is the reported average.
Additional Resources
Information about home health agency requirements is available from the North Dakota Department of Health (https://www.ndhealth.gov/HF/North_Dakota_Home_Health_Agencies.htm). HHA information can be accessed through the CNA link
Information about Qualified Service Providers is available from the North Dakota Department of Human Services (https://www.nd.gov/dhs/services/adultsaging/providers.html).