Home Health Aide Requirements in New York State
It's an exciting time for New York's Certified Home Health Aides. Home health has long been a high demand profession, and New York is working to make it a sustainable one on into the future.
Home health aides provide many basic services for people who are elderly, disabled, or very ill. The job may include household duties like cooking and laundry. Aides may also provide personal care, for example, assistance with bathing. The job could include assisting with basic range-of-motion exercises and offering some level of support with medications – the New York Scope of Tasks is a lengthy document!
Change is on the horizon for the home health aide profession. New York has identified two levels of home health aide. Creation of an advanced home health aide designation is a relatively recent development; the legislature passed in 2016. Advanced home health aides will be able to administer medications that have been pre-measured; they will even be able to inject insulin. This is designed to be a cost-effective way to help people with high health needs make it out in the community – away from hospitals and other restrictive settings. It's also touted as a way of giving home health aides a career ladder and making direct care more of what it should be: a profession.
Select a New York State Home Health Aide Topic:
<!- mfunc feat_school ->
Featured Programs:
Sponsored School(s)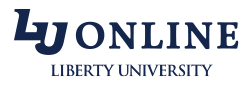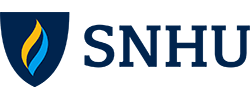 <!- /mfunc feat_school ->
The Basics: Qualifying for the New York State Home Care Registry
New York maintains a registry of home health aides. A person will need to enroll in an approved program unless he or she has prior qualifying education. The program may be approved by the Department of Health or the Department of Education. This ensures that schools and training programs are subject to quality controls. Some of the state's home health agencies and hospices offer their own training. They apply directly to the Department of Health. Other programs submit materials to the Bureau of Proprietary School Supervision, Career and Technical Education, or the Office of the Professions, Professional Education Program Review. This depends on the housing institution. BOCES, for example, are considered Career and Technical Education.
New York has provided a curriculum for its training programs. The Department of Health has published a document of program standards. The program must be 75 hours. Competency evaluation is mandatory, but is not included in the 75 hours. A prospective HHA can expect to be screened by his or her training program prior to admission. Generally, the minimum age is 18 — this is the recommendation of the Department of Health. Agencies may offer training programs in languages other than English. It is expected, though, that the organization will make sure that the HHA can read things like medicine labels. New York has the highest proportion of immigrant direct care workers in the nation. Of course, many of the people they serve also speak languages other than English.
There are some instances where a person may bypass the program and go straight to competency testing. The list includes CNAs with recent hospital experience, nursing students who completed training at the HHA competency level, and veterans with medical technician or medic training. It also includes out-of-state and former HHAs.
The New York State Education Department has provided a list of college-based programs (http://www.op.nysed.gov/prof/nurse/nurseprogs-hha.htm). It is organized by region. A separate directory is available for non-credit proprietary school options (http://eservices.nysed.gov/bpss/bpsspublic/BPSSPublicSearch.do).
Training Options
Sometimes students train first as personal care aides, a less involved role, then continue on for additional training. A personal care aide program could be as short as 40 hours. Experience may be required if the person does not complete HHA training as part of the initial program.
A student may find some innovative offerings, such as dual HHA/ CNA training. A combined program may be close to 150 hours. One New York BOCES offers 56-hour PCA, 110-hour PCA/ HHA, and 156-hour PCA/ HHA/ CNA programs.
Creating Home Care Careers: New York Challenges and Successes
The Paraprofessional Healthcare Institute (PHInternational) creates regular reports on New York's home care industry and how it is rising to its challenges. The 2017 report was based on a roundtable of seven. Participating home care agencies were all ones that accepted Medicaid – this is New York's major home care funder.
The writers noted that much about the role was the same as it had been a handful of years earlier, but more people were sent home at an earlier stage after acute care. There was also more of a push toward documenting patient condition and figuring out ways to prevent a return to acute care. This change trickles down to the home care aide — there's a little more required in the way of recordkeeping. PHI notes that technology holds great promise when it comes to improving home health. Technological innovations could help monitor patient condition. With the right technology, the aide could also more easily access trainings related to immediate client care needs.
PHI has, over the years, published case studies of model programs throughout the United States. Among the featured New York programs is Lorreto's Program for All-Inclusive Care of Central New York, or PACE (https://phinational.org/policy/states/new-york/). Like many others, the agency had struggled with retaining quality employees. The solution was multi-pronged. Among the components: an enhanced orientation that allowed for skills practice, a peer mentor program, and a practice of introducing more difficult cases gradually. The organization also implemented a two-step career ladder whereby workers could train for Geriatric Care Worker II; trainees further developed their communication skills and learned how to care for people who had dementia and those who needed end-of-life care. The organization provided a higher wage for geriatric care workers who had the extra training as well as a stipend for mentors. Among the other perks was tuition reimbursement for successful workers who wanted to advance their careers. The result: high levels of retention, high levels of satisfaction among mentors and other 'ladder climbers'.
The report was written in the early part of the decade, so individuals who apply to PACE today won't find things exactly the same. A visit to the Loretto website will find the organization extolling the culture and benefits (www.lorettocny.org). Many other companies are working to shape themselves in ways where home health aides will want to not only come but stay. Jewish Home Lifecare is another organization that has attracted PHI's attention.
New York's home health aides had an average wage of $11.16 in 2016. Those classified by the Bureau of Labor Statistics as personal care aides averaged $12.27. What will advanced home health aides make in the years to come? Time will tell.