Becoming a Home Health Aide in New Mexico: Training and Other Requirements
'Raise the Floor, Build the Ladder.' That was the title of a summit held in November of 2016 in New Mexico. Organizations had come together to work toward a future that better supports the state's direct care workforce. Organizations in New Mexico, like those in other states, recognize that building the direct care workforce means improving opportunities for those at the front lines. There need to be high standards for home care workers; there also needs to be somewhere to go. It takes just a little training to break into the field. However, adept caregivers, like workers in other fields, don't want to stay at the entry-level all their lives.
There is no doubt: The work of home health aides and other direct care workers is vital to the state. Direct care workers support many populations: elderly, disabled, convalescing, dying.
A person will hear a lot of titles used to reference direct care workers who work outside of nursing home or acute care settings. Sometimes the title hints at the level of training involved. Home health aide is a title often associated with Medicare-certified home health agencies (notwithstanding that these agencies may provide a lot of services). Medicare-funded home health services are typically part-time and intermittent.
Many people of course need long-term personal care services. In some cases, at least, this too is government funded.
<!- mfunc feat_school ->
Featured Programs:
Sponsored School(s)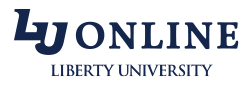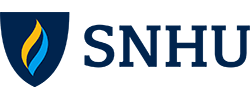 <!- /mfunc feat_school ->
Home Health Aides employed by New Mexico home health agencies may provide some client family education as well as provide personal care and report changes in patient condition.
Select a New Mexico Home Health Aide Topic:
New Mexico Home Health Agencies
New Mexico code defines a home health agency as one that provides medically directed care, whether acute, maintenance, restorative, or preventative (https://nmhealth.org/about/dhi/hflc/prop/regs/). 'Medically directed' means that care is reviewed by a physician. There are multiple roles that can be taken on by non-licensed workers at licensed home health agencies. Home health aide is the highest of the non-licensed roles that are referenced in state code. Duties can include taking vital signs, assisting with exercises and ambulation (or moving about), as well as helping with a range of personal care activities (for example, oral care and bathing).
A home health training program is at least 75 hours and include 16 supervised practice hours. The expected curriculum described in New Mexico code echoes that found in federal standards for Medicare-certified home health agencies (https://www.law.cornell.edu/cfr/text/42/484.36). Among the topics are body functions/ reporting of changes, hygiene and grooming, vital signs, maintenance of safe healthy environment, and understanding client needs. New Mexico notes cultural competency among client needs.
State code also identifies the roles of personal care attendant and homemaker. The personal care/ attendant role requires at least 40 hours of training. Here, the New Mexico standard is above that in many states. The training does not, however, qualify a person to provide even basic services in all programs. While personal care attendant is also referenced in federal code, there is a notation that this role is recognized as being appropriate for provision of personal care under the Medicaid personal care benefit; Medicaid operates under different rules than Medicare.
Notably, people do perform some of the same duties for non-medical home care organizations. The New Mexico Care Council is a resource for understanding some of the different types of services people may seek when they have older family members who are in need of care (http://www.carenewmexico.org/).
An agency that provides medically directed care may also provide non-medically directed care. This is addressed in state code.
Working as an HHA through a New Mexico Home Health Agency
A home health aide can expect certain things from his or her employing agency. The HHA will receive written instructions identifying the appropriate duties to perform for a client. He or she will receive supervision from an experienced RN or therapist (speech language pathologist, occupational therapist, physical therapist). Clients will be visited by the appropriate supervising professional at least every couple months; supervisory visits may or may not take place while the HHA is on the premises. The home health aide will receive at least 12 hours of in-service a year. Skills evaluation will also take place annually.
Medicare Compare provides rating for Medicare-certified home health agencies (https://www.medicare.gov). Some of the state's nonmedical care agencies contract for customer service and quality control; this is a common practice nationwide.
Education and Home Health Aide Training in New Mexico
A student can enroll in an educational program to prepare himself or herself. It is an option to enroll in a combined personal care/ home health aide program. The home health agency itself may offer initial training.
Minimum requirements are low. However, some employers cite their trainings as a job perk. Good training helps a person feel more positive about his or her employment circumstances. The New Mexico Direct Caregivers Coalition notes that satisfaction is dependent on training, benefits, and empowerment (http://nmdcc.org/2366.html).
Career Outlook and Average Home Health Aide Salary in New Mexico
New Mexico home health aides make $11.29 an hour, according to data from May of 2016. In New Mexico, wages reported for home health aides are considerably higher than those for direct care workers classified by the Bureau of Labor Statistics as personal care aides; the latter earned, on average, just $9.63. There is a range of possible salaries, however.
New Mexico home health aide employment levels have been predicted to increase 40% between 2014 and 2024. Direct care as a whole is increasing, but home health and personal care are increasing at a much faster rate than nursing assistance. In many states, there are more nursing assistants than home health aides. 2015 data puts the number of New Mexico HHAs slightly above the number of CNAs.