Home Health Aide Requirements in New Jersey
New Jersey's Homemaker-Health Aides (CHHAs) are certified by the Board of Nursing. Certification is dependent on completion of a training program and satisfactory performance on a competency evaluation; the individual must also clear a criminal background check.
CHHAs work for home service organizations. They provide a range of personal care and homemaking services that help patients stay comfortable and healthy at home. The role includes various tasks that involve physically touching and moving clients; examples are personal hygiene and positioning. The role could include childcare. It does not include administration of medication (though CCHAs do sometimes help with medication that is self-administered).
Acceptable duties are set at the state level. There has been some interest in expanding the home health aide role.
Select a New Jersey Home Health Aide Topic:
<!- mfunc feat_school ->
Featured Programs:
Sponsored School(s)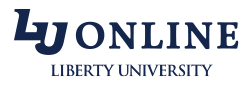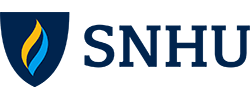 <!- /mfunc feat_school ->
Home Health Aide Education and Evaluation
A prospective New Jersey CCHA will need to complete an approved training program. The program may be sponsored by a school or an appropriate healthcare organization. The following are acceptable:
An educational institution that is approved by the State Department of Education or Department of Higher Education
A home care agency that is licensed through the Division of Consumer Affairs or accredited by another Board-approved entity
A home health agency or hospital that is licensed by the Department of Health
New Jersey programs are a minimum 76 hours. They include at least 60 hours of classroom instruction and 16 hours of clinical practice.
Programs include a 66-hour general curriculum which is applicable to many settings including rehabilitation centers and assisted living. They include an additional module which is specific to home care and hospice. The home care/ hospice module is ten hours.
The following concepts are included in the basic curriculum:
The role of unlicensed assistive personnel in long-term-care
Foundational concepts for working with others
Foundational concepts for creating a safe resident environment
Body systems and related care
Coursework in working with others covers conditions that affect behavior (depression, delirium, dementia).
Additional concepts that are needed for work in a home care or hospice environment include the following:
The role of a homemaker/ health aide
Maintaining safe conditions in the home care environment
Homemaker health aide considerations
Working with home care team members, clients, families, and significant others
Child care
Responsibilities that home care agencies have toward CHHAs
The 'homemaker health aide considerations' content area includes many concepts from housekeeping to death and dying.
The individual will need to pass a competency examination. He or she can take the examination two times. A second failure would result in needing to go through a training program again. (This is as of 2017.)
The Certified Home Health Aide Application Process
CHHA applications are available online (http://www.njconsumeraffairs.gov/hhh/Pages/applications.aspx).
The applicant will need to include a passport-style photograph. The application form requires notarization.
There is a $50 application fee. The certification fee is $15 to $30, depending on the stage of the renewal cycle.
A New Jersey program will send confirmation of having successfully completed the program.
The candidate will need to complete fingerprint-based background check.
The applicant can expect some assistance from the educational program in going through the application process.
Home health aides who are currently certified in other states may be eligible for endorsement if they meet active practice requirements.
New Jersey Home Health Initiatives
New Jersey has multiple methods of ensuring that people who provide home care for the elderly, disabled, and dying are conducting themselves well. The Safe Care Cam project loans cameras to family members who have concerns about the care loved ones are receiving. Cameras have caught abusive behavior. They have caught many other things; the response of a significant other can be relief that a dying loved one is in caring hands (http://nj.gov/oag/newsreleases17/pr20170509a.html).
Other projects focus on maximizing and extending the valuable work direct care workers do. New Jersey organizations have participated in demonstration projects to explore expanded roles (https://phinational.org/policy/issues/advanced-roles-aides).
New Jersey Home Care Services
New Jersey has a number of programs for its elderly and disabled residences, some of which utilize CHHAs. Homemaker/ home health aide is among the services that can be provided as respite care (http://www.state.nj.us/humanservices/doas/services/srcp/index.html).
The state has a number of Program of All-inclusive Care for the Elderly (PACE) agencies. PACE is a Medicare program that provides a number of services for older individuals who would otherwise need to be confined to a nursing home. The New Jersey Division of Aging Services notes that the program does not include various limits that Medicare and Medicaid programs often do (http://www.state.nj.us/humanservices/doas/services/pace/index.html).
CHHA Employment Options
Many employers seek individuals with the CHHA certification. The following is a sampling of employers advertising for CHHAs in August of 2017: Visiting Nurse Association of Northern New Jersey, Home Instead Senior Care, FirstLight HomeCare, United Methodist Communities, BAYADA Home Health Care, Beacon of Life/ Pace.
The services provided depend on the payer and the client's service or health plan. 'Care Right There Home Care' notes the following health-related duties: taking vitals, transferring clients, carrying out range of motion exercises. Caregivers are responsible for basic household tasks like doing laundry and keeping the kitchen in order as well as hygiene-related tasks such as bathing and mouth care. There can also be some companionship/ sitter duties: going on a walk, playing a game, visiting. Some clients request independence training.
Workforce Trends: Immigration and English as a Second Language
Home health aides are a diverse group. The career has long attracted immigrants, some of whom have a good deal of education but whose primary language is something other than English. New Jersey has one of the highest proportions of immigrant direct care workers in the nation. Moreover, the trend nationwide is for immigrants to comprise a larger portion of the home health aide population than the nursing assistant population.
New Jersey has made its home health regulations available in Spanish as well as English (http://www.njconsumeraffairs.gov/hhh/Pages/regulations.aspx).
Career Outlook and Average Home Health Aide Salary
New Jersey home health aides average $11.17 an hour.
New Jersey home health employment levels have been projected to grow 45% over the course of the 2014 to 2024 decade.
Additional Resources
Information about New Jersey CCHA certification is available from the Division of Consumer Affairs (http://www.njconsumeraffairs.gov/hhh/Pages/default.aspx). Email and telephone contact information is available on the homepage.