Home Health Aide Requirements in New Hampshire
New Hampshire home health aides work for Medicare- and Medicaid-certified home health services. They have education somewhat above the national norm. They must complete training and examination requirements that qualify them for licensure as Licensed Nursing Assistants, or LNAs.
Generally, the prospective LNA/ HHA completes an approved nursing assistant program. State code allows for examination and licensure based on completion of programs that are at least equivalent. Competency is determined through evaluation.
Workers who provide personal care services in the home are not always home health aides. However, the LNA credential will provide an aide with the most employment options.
Select a New Hampshire Home Health Aide Topic:
<!- mfunc feat_school ->
Featured Programs:
Sponsored School(s)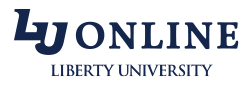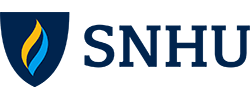 <!- /mfunc feat_school ->
Nursing Assistant Training in New Hampshire
New Hampshire nursing assistant programs are 100 hours. They include 40 hours of theoretical study and 60 hours of clinical training. New Hampshire programs include content applicable to multiple settings. Environmental safety (including housekeeping concerns) is among the topics addressed. The student will learn to provide emotional comfort as well as basic physical care. He or she will learn about activities that promote physical and occupational skill.
The student may begin to interact with patients after 16 hours of training, provided that training has included required topics like safety and respect for client rights. Clinical experience allows students to develop skills in areas such as the following: carrying out hygiene and grooming tasks, identifying and monitoring fall risk, feeding, positioning and transfer, measuring intake and output, and assisting with range of motion. The student will receive both a certificate and a record of skills completed.
A candidate can qualify for evaluation on the basis of comparable education taken as part of a nursing program. He or she can also qualify on the basis of other equivalent education. A person who has had the requisite 100 hours in the relatively recent past may have competency evaluated by a challenge program.
Lists of approved New Hampshire education programs and challenge programs are available on the website of the Board of Nursing (https://www.oplc.nh.gov/nursing/education-programs.htm#lna).
An LNA will need some orientation at the level of home health care agency. However, most personnel requirements are assumed to be have been met.
Nursing Assistant Examination
There are two components to the evaluation: a written component and a clinical skills component. The written test is also available in oral format. The clinical exam will include at least five skills.
The Board website lists approved testing services and agencies (https://www.oplc.nh.gov/nursing/lna-competency-testing.htm). A number of schools are listed as approved testing services. There are three approved testing agencies: Pearson Vue, Excel Testing, and the American Red Cross. Approved services may note that they contract with a particular testing agency.
Each of the three agencies offers a 60 question written examination in multiple choice format.
Excel Testing has provided New Hampshire nursing assistant candidate guides (https://www.exceltestingnh.com/). There are a number of skills that could potentially be tested. Among them are the following: taking radial pulse, positioning someone on their side, assisting with a bed pan, changing a soaker pad, giving a modified bed bath, and transferring from bed to wheelchair. Excel candidates take written and skills tests the same day.
Candidates who take the NNAAP through Pearson VUE can expect minor differences in the process. Pearson VUE has also provided candidate guides (http://www.pearsonvue.com/nh/nurseaides/).
The American Red Cross evaluation program is housed in Massachusetts, but provides tests for both Massachusetts and New Hampshire credentialing (https://www.redcross.org/take-a-class/cna-testing).
The LNA Application Process
Application materials are available on the website of the Board of Nursing (https://www.oplc.nh.gov/nursing/forms-publications.htm#lna).
The applicant will need to have a criminal background check.
The Board will require evidence of education and examination.
Continuing Competency
LNAs must meet continuing competence requirements. They are expected to use nursing assistant knowledge for at least 200 hours during each two year licensing period. Additionally, they will either meet a continuing education requirement or re-test.
Out-of-State Candidates
Nursing assistants who hold active CNA licensing, registration, or certification in other states can apply by endorsement. They will need to demonstrate that they meet continuing competency requirements.
Caregivers with Similar Roles
Organizations with certain types of state licensing won't meet the Medicare definition of home health agency, but they may still hire LNAs. (A scan of job posting finds home care agencies advertising for both LNA/HHAs and caregivers.)
The LNA license qualifies a person to work under nurse delegation in any of multiple settings, including home care and residential care. Medication administration is among the duties that LNAs sometimes carry out in home settings.
Career Outlook and Average Home Health Aide Salary in New Hampshire
The New Hampshire home health aide occupation has been projected to see 35% growth over the 2014 to 2024 decade.
New Hampshire home health aides made a mean wage of $13.35 an hour in2016. Those at the 10th percentile made $10.22; those at the 90th percentile, $17.37. The highest reported wages were in the nonmetropolitan areas in the Northern and Central parts of the state. In the Central area, it was at the high end of the scale that wages were markedly above the norm. Wages in the Southwestern nonmetropolitan areas, meanwhile, averaged somewhat below the state average.
In New Hampshire, workers classified as home health aides make more than their counterparts who are personal care aides; the latter average just $11.97.
Additional Resources
Information about LNA licensing and nurse delegation in home care settings is available from the New Hampshire Board of Nursing (https://www.oplc.nh.gov/nursing/nursing-assistant.htm).
Staffing requirements for different types of organization are listed on the website of the New Hampshire Department of Health and Human Services (https://www.dhhs.nh.gov/oos/bhfa/rules.htm).
PHI International is an additional resource about state HHA requirements (https://phinational.org/advocacy/home-health-aide-training-requirements-state-2016).