Home Health Aide Requirements in Nevada
Nevada home health aides provide a number of basic services to people who are elderly, disabled, or very ill. They assist with personal hygiene, help with mobility issues, ensure that dietary needs are met, and carry out various basic nursing-related duties under nurse supervision.
In some ways, Nevada is ahead of the pack. In 2014, the AARP took a state-by-state look at how many of 16 potentially delegable tasks individual states allowed their unlicensed in-home workers to carry out. Nevada allowed almost all tasks on the list. Nevada home health aides have a wider scope of allowable duty than their counterparts in many other states.
Nevada sets training standards higher than some states, not in the number of hours — this standard is at the minimum national level — but in the mandate that home health aide be nursing assistants. Some duties may require a fair amount of additional training.
This does not mean that everyone who provides personal care services for the elderly or disabled has to have a state credential. However, those that do not hold one will not have the scope of duty allowed of a nursing assistant — or the ability to be hired into some positions.
<!- mfunc feat_school ->
Featured Programs:
Sponsored School(s)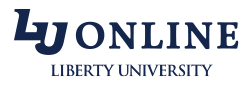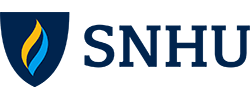 <!- /mfunc feat_school ->
Select a Nevada Home Health Aide Topic:
Nevada Home Care Agencies
Nevada regulates both home health agencies and personal care agencies. Home health agencies are referenced as "agencies to provide nursing in the home" in state statute (http://dpbh.nv.gov/Reg/HealthFacilities/HF-Medical/Home_Health_Agency/). All provide skilled nursing; none exist solely to provide services at the home health aide or personal care level. However, Nevada administrative code does mandate that home health agencies provide home health aides. It further states that they will be certified at the nursing assistant level by the Board of Nursing.
Personnel requirements for personal care agencies are much lower. According to state code, attendants need to be 18 years of age, responsible and mature, with good communication and literacy skills. The minimum training is just eight hours a year.
However, nonmedical home care agencies often do seek individuals who are credentialed. And nationwide, there is a tendency for better training to result in greater job satisfaction!
Nevada Nursing Assistant Training
Nevada sets nursing assistant/ home health aide training requirements at the minimum national level: 75 hours. There must be at least 16 hours of supervised practical training. The Board has provided a list of approved Nevada programs (http://nevadanursingboard.org/education-and-continuing-education/cna-training-program-information/). One can enroll in nursing assistant school as early as high school.
Nevada contracts with Headmaster for its nursing assistant evaluation. The candidate must pass two separate examinations: clinical skills and knowledge. The knowledge test is multiple choice. It covers topics such as safety, infection control, disease process, mental health, and restorative care.
One practical skill will involve catheter care, perineal care, drainage bag, or bedpan. Other skills will be randomly selected; among the possibilities are pivot transfer from bed to wheelchair, range of motion with lower extremities, tooth brushing, foot care, and dressing of a bed-ridden client.
Candidate handbooks and upcoming test dates can be found on the Headmaster site (http://hdmaster.com/testing/cnatesting/nevada/NV_CNA_Home.htm).
The Nursing Assistant Application Process
Application materials can be downloaded from the website of the Nevada State Board of Nursing (http://nevadanursingboard.org/licensure-and-certification/how-to-apply-for-certification/).
The applicant will need to have fingerprints captured. Nevada residents are encouraged to use electronic fingerprinting. A list of locations is available on the Board website. Out-of-state applicants will need to use fingerprint cards.
Renewal is dependent on accruing 40 hours of employment as a CNA. The certification agency may accept employment that includes some duties not at CNA level if the employer provides verification that at least 40 hours were at the requisite level of practice (http://nevadanursingboard.org/wp-content/uploads/2015/08/Advisory-Opinion-CNA-hours-revised-July-2015.pdf).
The CNA will also need 24 hours of required continuing education; this must be within the CNA scope of practice.
Qualifying to Work for a Nevada Home Health Agency
Federal regulations mandate that home health aides complete competency evaluations that include a range of skills. Some skills, such as giving a bed bath, taking and recording temperature, and providing ambulation/ transfer will be demonstrated on a client. Some, such as communication skills and maintenance of a safe and healthy environment, may be assessed in other ways; oral and written testing are both acceptable.
According to federal code, a certified home health agency must assess competency in skills that will be required on the job, even if they are not ones specifically noted.
Beyond Nursing Assistant School: Nevada Home Health Aide Salary and Career Outlook
In Nevada, there is a very significant difference between average pay for home health aides and average pay for personal care aides. Those classified as home health aides by the Bureau of Labor Statistics averaged $13.86 an hour in 2016. Those classified as personal care aides averaged only $10.87.
BLS data suggests that Nevada has among the widest ranges of pay in the nation for home health aides — if not the widest — and that those in the upper echelon are making some of the highest wages around. (Those at the 10th percentile made $9.27 an hour in 2016; those at the 90th percentile made $24.80.)
There are more workers with the "personal care aide" classification. Both professions are on the rise. Fully 28% growth in Nevada home health aide employment levels has been predicted for the 2014 to 2024 decade.(https://www.careeronestop.org/Toolkit/StateAndLocal/ProjectedEmployment).
Career Mobility
Some individuals pursue additional technical education to increase their options for laboratory and patient-centered duties. One option is training and certification in dialysis. This role is sometimes advertised as patient care technician.
Additional Information
Information about CNA certification is available from the Nevada State Board of Nursing (http://nevadanursingboard.org/licensure-and-certification/how-to-apply-for-certification).