Home Health Aide Requirements in Montana: Training is the starting point
Montana home health aides provide basic nursing-related services for clients who are disabled, elderly, or suffering from serious illness. HHAs qualify after completing short training programs. They are not licensed but are required to register with the state. Home health aide is one of several related direct care roles. Not all have the same requirements. Meeting the higher set of standards, though, can mean more opportunities.
Select a Montana Home Health Aide Topic:
State and Federal Standards for Home Health Aides
The federal government sets minimum standards for Medicare facilities. Individual states may choose to augment them. Montana is unusual in that standards for Certified Nurse Aides are set at the minimum national level while standards for Home Health Aides are set at a higher level. HHA is regarded as an additional endorsement. A CNA will have at least 75 hours of training; an HHA, at least 91.
<!- mfunc feat_school ->
Featured Programs:
Sponsored School(s)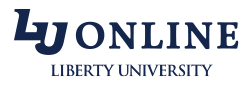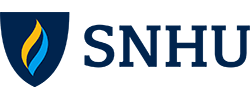 <!- /mfunc feat_school ->
CNA/ Home Health Aide Training in Montana
HHAs need training in nursing related duties and in maintaining a safe and clean home environment, helping clients move about in a home environment, and dealing with situations that may arise there.
The following are among the core curricular concepts for CNAs and HHAs:
The nurse aide role
Communication
Patient rights and needs
Personal care
Safety and emergency care
Nutrition and fluids
Infection control
Death and dying
Meeting needs of special populations
Personal care includes many components, including special skin care, turning and positioning, catheter care, care of glasses and hearing aides, and application of anti-embolitic stockings.
Approved Montana Nurse Aide Program Options
The Montana Department of Health and Human Services has provided a list of approved nurse aide programs. They are offered through various institutions, including state colleges, career schools, and healthcare organizations.
There are cases where a person could receive the CNA credential without going through a Montana training program. Nursing students constitute one category.
HHA/CNA Assessment
CNA graduates must pass an evaluation before they can be placed on the registry. The HHA endorsement is dependent on performing additional skills satisfactorily. The following are among the additional competencies required of an HHA: identifying environmental hazards, identifying fire escape routes, shopping for special diets, using ambulation equipment in a home setting, laundering clothing and linens.
The CNA/ HHA Application Process
The application process is available online (http://dphhs.mt.gov/cna). The Nurse Aide Registry has provided webinars and how-to information for different categories of applicant. Applicants may, if they wish, download paper application forms; these are available for HHA, nursing student, and interstate CNA categories.
Montana Home Care Services
Home care services may be self-pay or may be paid by government entities. The Montana Community Services Bureau website describes governmentally funded programs that are available in Montana. "˜Home health services' is a term associated with Medicare. The Home Health Services Program is for people who are essentially homebound. At the least, they find it very difficult to leave home, though they may leave regularly for services such as dialysis or adult day care.
The Big Sky Home and Community Based Services Program is for Medicaid-eligible individuals who need significant support in order to be maintained somewhere other than an institutional setting. Among the services that could potentially be authorized for a person in the Big Sky program: homemaker, personal assistance, specially trained attendant, respite care. Respite care is for someone who has a caregiver at home but needs more services than the caregiver can give; a spouse or family member can't be at hand all day, every day.
The Community First Choice and Personal Assistance Services (PAS) Program is another program for the Medicaid-eligible. It is designed for people who, because of advanced age or other health condition, need some extra support at home.
Hospice care is provided under a separate Medicare program.
Home services programs include more than just the services that are provided by direct care workers. Many duties performed will be similar even when the programs themselves are a little different.
Some home care services are private pay — paid for by the person, his or her family, or a private insurer. Families who opt for self-pay have many options. They may select how many hours their loved one receives. They may place a value on services "" companionship, non-essential errands "" that wouldn't be covered by a governmental payer.
Medicare Compare Ratings
Medicare Compare provides ratings for certified facilities in two areas: patient surveys and quality of care. The following Medicare-certified home health agencies have at least four stars in each category and may be regarded above average according to the most recent data:
Partners in Home Care Inc. (Missoula location)
Riverstone Health (Billings location)
Survey results are from 2016. The governmental entity cautions that star rankings do not constitute an endorsement. Indeed, criteria for quality of patient care are subject to revision.
Caregivers may provide services in other settings such as assisted living; this is a living arrangement for a person who needs significant care but not quite at the level of a nursing home. Some Montana assisted living facilities are quite small — not much bigger than a home. The state has regulations in place for people who provide direct care in these facilities. They must be trained to do the duties they perform.
Career Outlook and Average Home Health Aide Salary in Montana
The Montana home health aide occupation has been projected to grow 22% between 2014 and 2024 (https://www.careeronestop.org/Toolkit/StateAndLocal/ProjectedEmployment.aspx?).
The average wage for a Montana home health aide was $11.49 in 2016. Personal care aides averaged just slightly less: $10.93.
Additional Resources
The Montana Nurse Aide Registry can be reached by telephone at (406) 444-4980 or by email at 'cna at mt.gov'.