Home Health Aide Requirments in Missouri
Missouri's home health aides, personal care aides, and advanced personal care aides have very important roles. Their work takes a lot of heart and also some aptitude and training. They work with a range of clients — disabled, frail, elderly, convalescing, dying. Still, their clients tend to have one thing in common. They want to be home.
Missouri's advanced personal care aides have a little more training than traditional home health aides. They are more likely to work with people with long-term disabling conditions. The difference in terminology is based on employing agency (and typically also on payer).
Missouri recognizes that direct care workers need a solid foundation. Even basic personal care aides who are employed in the state program must demonstrate nursing-related training if they do not have some type of qualifying experience. Home health training represents one pathway. Another would be to work one's way up from a more basic role like homemaker.
Select a Missouri Home Health Aide Topic:
<!- mfunc feat_school ->
Featured Programs:
Sponsored School(s)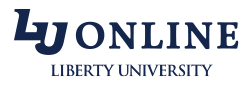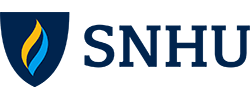 <!- /mfunc feat_school ->
Home Health Aide Employing Agencies
The Missouri Department of Health and Senior Services/Bureau of Home Care and Rehabilitative Standards has identified three types of care that can be provided in the home. Each type of agency may employ aides.
A home health agency offers two or more services, one of which is skilled nursing. Care is intermittent. Services are typically provided for an hour or two a day a few times a week for a relatively short period. Common precipitating events would be a surgery or illness. The Department of Health and Senior Services notes that home health agencies are generally Medicare-certified. Indeed Medicare is the major payer. Aides who work for these agencies are called home health aides. Missouri has adopted federal standards by reference.
The second type is in-home care. In-home care agencies often provide long-term care and are an alternative to nursing home placement. Missouri in-home care agencies are like home health agencies in that both provide services upon doctor's order. The major payer for this type of agency is Medicaid. In-home care agencies may offer both personal care and advanced personal care. Advanced personal care is provided when patients have altered body functions, and special devices or procedures are required. Advanced personal care aides need more training. In some cases, the foundation may be home health aide training; in others it will be a higher credential. Among the other services are respite care and adult day care – these positions may attract workers with similar interests and skill sets. Respite care is for people who must be under care and supervision and who have a family member or loved one who acts as caregiver (but can't always be there).
The last is private duty or private pay. Missouri does not regulate these agencies. Private pay organizations often exist to provide personal care and other unlicensed services. With private duty services, clients and their families can purchase as much care as they feel they need.
Private pay organizations often do seek third parties to validate the quality of care given.
Home Health Aide/ Home Health Agency Training Requirements in Missouri
Missouri home health aides have training and/or competency evaluation at the level required by the federal government for Medicare-certified agencies.
Under federal code, training programs are at least 75 hours. The following topics are among those covered:
Personal care tasks
Maintenance of a safe, clean environment
Nutrition and hydration needs
Taking temperature, pulse, and respiration
Recognizing changes in body function that need reporting
Understanding and respecting client needs
Normal range of motion/ positioning
Programs include at least 16 supervised practice hours. Trainees do not begin working with clients until they have completed at least 16 hours of training in fundamental areas like infection control.
Competency must be verified.
State regulation mandates dementia training for direct care workers who have contact with these patients.
Becoming an Advanced Personal Care Aide
Personal care aides who work in the state program have prior experience or training. Either CNA or home health aide training would qualify. 'Homemaker' is among the experience pathways. Caregiving experience may qualify a person, even if it was not for pay. Requirements are described in 13 CSR 70-91.010: Personal Care Program.
Basic personal care aides employed within the program may carry out a range of medically-oriented duties, including assistance with self-administered medication, application of non-prescription ointments, and mobility assistance for some clients.
Some clients, though, have needs that go beyond this. There can be various reasons; it might be that they have an ostomy or catheter or need to have non-injectable medicine administered. It might be that assistive devices are required for transfer.
An advanced personal care aide will need to be an LPN, CNA, competency-evaluated home health aide, or in-home care aide with sufficient qualifying experience. An RN supervisor will need to verify and certify competency in all advanced skills that are to be performed (unless the person performing them is licensed as a nurse). The person will have eight hours of classroom instruction unless he or she falls into an exemption category outlined in state code. Missouri CNAs and LPNs are among those exempted from the Advanced Personal Care (APC) didactic requirement.
Missouri CNAs, notably, have training requirements well beyond that mandated by federal code. Training programs are 175 hours and include 100 clinical hours (https://phinational.org/policy/states/missouri/).
Missouri Home Health Successes
The AARP has identified 16 skills that some states allow nurses to delegate to unlicensed aides and others do not. The organization cites Missouri as one of a handful of states that allows all 16. This is important because family caregivers must carry out a duty themselves if they can't employ someone to do it. The need to administer a relatively simple medication can mean time lost to work.
Average Home Health Aide Salary in Missouri
Missouri home health aides averaged $10.79 an hour in 2016. The vast majority made between $8.65 and $13.42 an hour.
Missouri home health aide employment levels have been projected to increase by 27% over the course of the 2014 to 2024 decade.
Additional Information
Information about home health agencies is available from the Missouri Department of Health and Senior Services (http://health.mo.gov/safety/homecare/). Missouri has a Home Health Advisory Council that helps guide the Department.
The Missouri Home Care Alliance can provide additional information (https://www.homecaremissouri.org).