Home Health Aide Requirements in Mississippi
Mississippi home health aides (HHAs) are direct care workers who provide basic supportive services under the supervision of nurses or therapists. Other direct care workers may provide some of the same services but work under different employment circumstances.
Select a Mississippi Home Health Aide Topic:
Home Health Aide Duties
Mississippi home health aides are expected to provide assistance with the following: patient hygiene, dressing, shaving, eating, and ambulation (moving about). The HHA may perform various other tasks for which he or she has been trained, for example, helping a client perform range of motion exercises, assisting the person with use of wheelchair or walker, and preparing special diets. Duties may include carrying out very basic lab tests (testing for sugar, albumin, or acetone). Some health-related duties, though, are expressly prohibited by Mississippi code. These include administering medicine and changing sterile dressings, among others.
By definition, Mississippi home health agencies are organizations that provide skilled nursing and at least one other service; services are provided at physician or podiatrist direction (http://msdh.ms.gov/msdhsite/_static/30,0,83,60.html). Home health agencies may be governmental, hospital-based, private nonprofit, or proprietary. A survey conducted in 2013 by Health Facilities and Licensure found that a slight majority were for-profit (http://msdh.ms.gov/msdhsite/_static/resources/6017.pdf). All provided home health aide services as well as skilled nursing services. Physical therapy, occupational therapy, and social services were other common services. (Each was provided by 90% or more of agencies.) Fully 92,971 patients were served. The report found that the majority of patients had services paid by Medicare. This was followed by private insurers and Medicaid.
<!- mfunc feat_school ->
Featured Programs:
Sponsored School(s)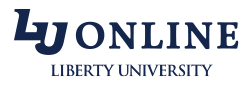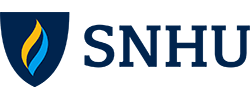 <!- /mfunc feat_school ->
Home Health Aide Training in Mississippi
Mississippi home health aides must have training in the following:
The home health aide role
Maintaining a safe and healthy environment
Nutrition (including nutritional problems encountered by ill and elderly populations)
Meal preparation
Personal care (including hygiene and activities of daily living)
Aging and aging-related behavior
Illness-related emotional issues
Personal care training will include supervised practice.
A background check and health examination are among the other requirements. The home health aide will receive orientation. He or she can expect at least 12 hours of in-service a year.
Mississippi allows home health agencies to employ individuals who have not yet had the prerequisite training. Agencies may serve as training providers. A registered nurse will need to provide the personal care training. Other professionals such as dietitians and physical therapists may carry out portions of the training.
All Medicare-certified home health agencies nationwide have minimum training/ competency requirements. Qualifying training programs are at least 75 hours.
Related Employment Opportunities
The Mississippi Care Planning Council notes that not all agencies that employ individuals to assist the elderly, disabled, and homebound are home health agencies. Some are personal care or non-medical home care agencies. They may help clients meet personal care needs such as bathing and dressing as well as provide companionship and take care of household tasks like preparing meals, changing bed linens, and taking care of houseplants (http://www.caremississippi.org/services/a3_about_home_care_services.htm).
Mississippi home health agency standards note that home health is designed to be part-time and intermittent and further note that eight-hour shifts do not meet this definition. A person who wants to spend the day with one person will want to seek a slightly different caregiving role.
Assisted living represents another possibility. Mississippi sets some standards for "personal care homes: assisted living". Employers will, for example, verify that their direct care workers are not on the Mississippi Nurses Aide Abuse Registry. They will also need to provide training that is relevant to the population served – this is mandated in state code. Assisted living organizations may look very favorably on individuals who have had prior experience helping people with activities of daily living.
Highly Regarded Mississippi Home Health and Home Care Agencies
The Medicare organization provides star ratings for certified agencies. Mississippi has a number of agencies that are very highly ranked, with 4 1/2 or 5 stars in each category. The following are among them:
Mississippi Homecare of Eupora
Deaconess Homecare Region 11 (Brookhaven)
Gentiva Health Services (Gilbertown)
Sunflower Home Health (Cleveland)
Some home care organizations contract with third parties to help them manage client satisfaction and provide quality services. One Mississippi agency, Gentle Touch Homecare Services LLC, received an 'Employer of Choice' recognition from Home Care Pulse in 2017. Gentle Touch was among several Mississippi agencies that received 'Provider of Choice' recognition.
Advancement Opportunities
Mississippi needs career home health aides, but dedicated individuals who want to use home health as a stepping stone to some other health/ eldercare career are also very valuable! There are many types of healthcare workers who are involved in home health and related fields. Thus there are many options for an aide who wants to pursue further education and increase his or her skills and pay. Mississippi home health agency standards describe duties of physical therapy assistants and occupational therapy assistants, among others. These are associate's level careers, but even at this level, there can be a competitive process that includes references and interviews. There may also be observation hours. That home health aide experience may prove valuable!
Career Outlook and Average Home Health Aide Salary in Mississippi
The Mississippi home health aide occupation has been projected to see 33% growth between 2014 and 2024 (https://www.careeronestop.org/Toolkit/StateAndLocal/ProjectedEmployment.aspx?).
Mississippi home health aides made an average of $10.19 an hour in 2016.
Additional Resources
The Mississippi State Department of Health has provided standards for different types of health facility (http://msdh.ms.gov/msdhsite/_static/30,0,83,60.html).
The Mississippi Care Planning Council has provided maps of Mississippi agencies including those providing only non-medical care (http://www.caremississippi.org/index.htm).