Home Health Aide Requirements in Minnesota
Home health is on the rise. Like other states, Minnesota has been challenged with the need to increase and strengthen its work force. The state has in recent years increased regulatory standards at the agency level. Organizations within the state have been active in working toward increased compensation. Individual employers are also rising to meet challenges. They are competing to attract competent, dedicated workers and entice them to stay.
Select a Minnesota Home Health Aide Topic:
The Role of a Home Health Aide
Home health is a type of direct service work. Direct service workers who provide home care may be classified as home health aides or personal care aides. If one is to go by Bureau of Labor Statistics classifications, the two are very different occupations. In practice, though, they are very similar, as noted in a 2012 report by the Paraprofessional Healthcare Institute "Home Care at a Crossroads: Minnesota's Impending Long-Term Care Gap" (https://phinational.org/policy/states/minnesota/). The report noted that Minnesota had often been regarded as a leader in home care: specifically in providing services in home settings that many states were providing in other locales.
Both home health aides and personal care aides provide personal care and household support; this support allows elderly and health-challenged individuals to remain in their own homes: away from the hospital and away from the nursing home. Aides prepare meals (including those that take into account modified diets), take care of household tasks, assist with hygiene and grooming, remind clients to take their medication, and stand by to offer assistance if the client finds himself or herself in a dangerous situation while carrying out some task.
<!- mfunc feat_school ->
Featured Programs:
Sponsored School(s)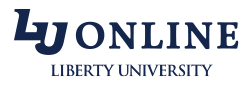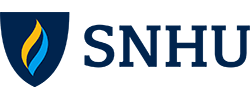 <!- /mfunc feat_school ->
It takes a little more training, though, to be a home health aide; home health aides may carry out some nursing-related duties that require skill. The term Home Health Aide or HHA is often associated with Medicare; Medicaid-certified facilities must meet (at minimum) federal standards for HHA training. HHA duties, though, are not always performed in the context of the Medicare system.
The Minnesota Home Care System
Minnesota regulates all its home care agencies, even those that do not accept Medicare patients. Minnesota-licensed home care agencies may be classified as basic home care providers or comprehensive home care providers. Only comprehensive home care providers can provide certain types of assistance such as feeding clients who have swallowing difficulties or other complex eating issues. Only comprehensive home care providers can have unlicensed personnel who provide services under delegation by registered nurses. A nurse or therapist couldn't delegate or assign nursing-related tasks to an HHA at an agency that held only basic home care provider licensing.
Home Health/ Home Care Training Standards
Minnesota requires that direct care workers who provide services at comprehensive home care agencies meet the training standards that are required of Medicare-certified agencies or meet the specific training/ evaluation requirements listed in state statute. (Currently, HHAs at Medicare-certified facilities are expected to have at least 75 hours of training. This standard is in place nationwide. Of the 75 total hours, at least 16 are to be clinical.)
Minnesota statute identifies training/ competency requirements for direct care workers at both types of agency. The following are among the things they are expected to understand or know how to do:
Maintain a safe, clean environment
Utilize infection control procedures
Help prevent falls (if working with clients who are at risk of falls due to advanced age or health status)
Provide reminders about medicine and exercises
Utilize techniques for stand-by assistance
Provide hygiene and grooming assistance, including care of teeth, gums, and oral prosthetics
Communicate in ways that show respect and maintain dignity
Provide appropriate documentation for services they provide
Home health aides who work at comprehensive home care agencies must learn additional skills such as reading and recording vitals, assisting with positioning and range of motion, and transferring clients and assisting them in moving about. These aides have greater responsibility for noting and reporting changes in client condition.
Home care workers can expect to receive a general orientation from their employers as well as orientation to individual clients and the services they receive.
Working with Clients who Have Dementia
Direct care workers who work with clients who have Alzheimer's or other dementias need training that helps them understand the condition and prepares them to communicate effectively and use problem solving to resolve difficult behaviors.
State-registered organizations that provide "housing with services" also have specific Alzheimer's/ dementia training requirements if they have units for people with dementia or promote themselves as able to provide care for this population. Even the maintenance staff needs a little dementia training. The direct care staff, though, needs more.
Locating Quality Home Care Agencies
The Minnesota Department of Health makes home care agency survey results public (http://www.health.state.mn.us/divs/fpc/homecare/consumers/surveyresults.html). One can find out, among other things, whether the organization was found to be absent of violations.
The Centers for Medicare and Medicaid Services publishes star ratings based on the results of patient care quality and patient surveys (https://www.medicare.gov/homehealthcompare). Minnesota has a number of Medicare-certified agencies with a 5-star client survey rating. The highest patient care ratings are in the 4 – 4.5 star range. The following are among those that are highly ranked in both categories:
CHI Health at Home (Breckenridge)
Altru's Home Health (Grand Forks area)
The many organizations nationwide that contract with Home Care Pulse to manage client satisfaction are eligible for various awards. The following Minnesota agencies received "Employer of Choice" awards in 2017:
BrightStar Care (Burnsville/South St. Paul and St Croix Valley locations)
Comfort Keepers (Blaine location)
Homewatch CareGivers (Edina location)
Career Outlook and Average Home Health Aide Salary in Minnesota
Minnesota home health aides made an average salary of $12.69 an hour in 2016.
Minnesota home health aide employment levels have been projected to increase by 30% between 2014 and 2024.
The Minneapolis-St. Paul-Bloomington metropolitan area ranks #4 in the nation with regard to home health aide employment levels (https://www.bls.gov/oes/current/oes311011.htm).
Additional Resources
The Minnesota Home Care and Assisted Living Program operates under the banner of the Department of Health (http://www.health.state.mn.us/divs/fpc/homecare/index.html).
Statutes are available online (http://www.health.state.mn.us/divs/fpc/homecare/laws/statutes.html).