Home Health Aide Requirements in Michigan
Home health aides and other direct care workers are vital to Michigan's health – and to Michigan's economy. The Paraprofessional Healthcare Institute (PHInternational) is active in several Midwestern states including Michigan. The organization has published several reports about Michigan's direct care workforce in recent years. The purpose? To support programs that support direct care workers, and to provide more so they in turn can provide more. Other organizations hard at work toward this goal are the Michigan Bureau of Community and Health Systems and the state's individual home care agencies and training providers.
Select a Michigan Home Health Aide Topic:
The Home Health Aide Role
A home health worker is a direct care worker who provides services in the home; a personal care worker is another. The distinction can seem blurry. A home health worker often has some of the same tasks as a personal care worker, but may have more health-related tasks. Sometimes people trained as nursing assistants opt to work in home settings.
It can mean many different things to provide personal care. Sometimes it means offering a little assistance and standing by in case of a fall or other issue. Sometimes, though, the aide not only has to perform the service but accommodate a client condition that makes the procedure a little more complicated or risky than it would be otherwise. Even something as seemingly simple as dressing can turn into skilled care. Some direct care workers work within a medical system. Services may be self-pay or may be covered through governmental programs or other insurance. Some payers use the term home health; others, personal care.
<!- mfunc feat_school ->
Featured Programs:
Sponsored School(s)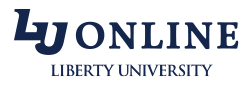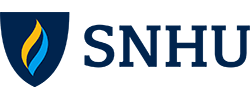 <!- /mfunc feat_school ->
Home Health Aide Duties and Training
Home care training requirements vary by setting and payer. Individuals who provide home health services in Medicare-certified facilities must meet standards set at the national level. They will have at least 75 hours of training. The mandated education will teach the person how to position a client, help the client get around the house or move from bed to wheelchair, provide the client with personal care (for example sponge baths, shampoos), measure vital signs like respiration, report changes in client condition, and carry out various steps in order to help the client take in adequate fluids and nutrition. There may be additional duties for which training is required. Federal code mandates that home health aides be trained and evaluated in the duties they will actually need to perform. Traditional Medicare provides services for individuals who are considered homebound; they are people who have difficulty leaving the home or incur some risk doing so.
Home health aide programs are offered by various organizations. A person who has met requirements for provision of home health services may still provide more basic services. There's a large market that can accommodate many skill sets, provided one has the right personality. Some organizations seek individuals with CNA training. CNAs complete approved training programs of 75 hours or more and also go through a standardized competency evaluation process; Michigan contracts with Prometric for this purpose.
Sometimes positions are light on duties that require specialized skills. Some families choose to purchase home care services on their own. They may value companionship as well as safety. They may, for example, want to purchase a little extra time for the caregiver to sit down and play a friendly game of checkers with their elder even if this is not part of any care plan. They may want the caregiver to provide home services that are not considered necessary for maintenance of a safe environment and/ or provide transportation for activities or non-essential shopping. In this case, the most tech-heavy skill may be driving!
Michigan Home Health Agencies Ratings
As of 2017, the Medicare Compare website provides ratings of Medicare-certified agencies based on quality of care and patient surveys. The following are among the Michigan agencies that were rated very high in both measures:
Resthaven Home Care in Holland
Michiana Home Care in Niles
Corpore Sano Home Health Care in Ann Arbor
ABF Home Health Services in Mount Clemens
Medicare does not issue a patient survey rating if the number of surveys is too low. The following are among the organizations that were rated five-star according to quality of care but for which recent survey ratings are not available:
Comfort Home Healthcare in Southfield
Sierra Pride Home Healthcare Agency in Warren
American Homecare Services in Dearborn Heights
Caring Home Health Services in Hamtramck
Sierra Home Health Care in Dearborn
Home Care Pulse is a private organization that helps manage client satisfaction and quality for a number of home care agencies around the nation. The Great Lakes Bay and Sterling Heights 'Visiting Angels' agencies were both awarded 'Employer of Choice' and 'Leader in Excellence' awards in 2017. A number of other Michigan agencies were recognized as 'Provider of Choice', a somewhat more common recognition. Many of the big names in home health, including Bright Star Care, ComForCare, and FirstLight Home Care, have one or more Michigan locations that have this recognition.
Home Health Aide Career Outlook and Average Salary in Michigan
Michigan home health aide employment levels have been projected to increase by 26% between 2014 and 2024.
Michigan home health aides made an average $10.85 an hour in 2016. 80% earned between $8.77 and $13.85. Geographical area within the state appears to play only a limited role. The Detroit-Warren-Dearborn area, which employed the most home health aides, reported an average hourly wage of $11.08. The next largest market, the Warren-Troy-Farmington Hills area, reported $11.24. The Grand Rapids area reported $10.96; Ann Arbor, $10.82.
Organizations in Michigan are working to help direct care workers not only make a higher hourly rate but keep more of what they earn (https://phinational.org/policy/state-activities/phi-midwest/michigan/priorities/improving-wages-and-economic-stability).