Home Health Aide Requirements in Maryland
Maryland home health aides are Certified Nursing Assistants who have passed competency evaluations specific to home health. They are under the jurisdiction of the State Board of Nursing.
Maryland requires people to hold nursing assistant (CNA) certification if tasks carried out under nurse delegation are a routine part of their job, whether the work is in a nursing home or other setting. (There are a number of specialized nursing assistant certifications possible. Individuals who seek to work in nursing homes pursue a Geriatric Nursing Assistant, or GNA, credential; the CNA isn't enough. Maryland notably allows more duties to be delegated to HHAs than many states do.
Some people who may be referred to colloquially as home health aides are not. Maryland allows individuals who do not have nursing assistant certification to carry out personal care tasks if patient condition does not preclude it. However, individuals will be more limited in the positions they can take if they don't complete the CNA training.
Some individuals choose to go beyond the usual training to make themselves more flexible and more able to take on different roles.
<!- mfunc feat_school ->
Featured Programs:
Sponsored School(s)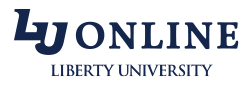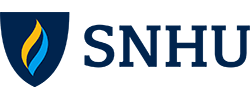 <!- /mfunc feat_school ->
Select a Maryland Home Health Aide Topic:
Meeting Nursing Assistant Requirements
The prospective home health aide will need to complete an approved nursing assistant program. A list of approved programs can be found on the Board website. (An individual who completes an out-of-state program that is not approved by the Maryland Board will need to complete the credentialing process outside Maryland and then apply by endorsement.)
Maryland programs are 100 hours — this is a little longer than what is required in some states. Programs include 60 didactic hours and 40 clinical hours.
The list of approved programs (July 2017) includes many general CNA programs that could eventually qualify a person for GNA and/ or HHA depending on employer needs and competency testing. There is no list of programs that specifically and exclusively leads to HHA credentialing.
A student may choose to become not only a nursing assistant but a patient care technician. This means that he or she is multi-skilled and has some competencies that the typical nursing assistant doesn't (for example, phlebotomy). While available in Maryland, the program does not correspond to a particular Maryland certification.
The following topics will be covered in a basic Maryland CNA program:
CNA role
Communication
Core knowledge (including basic anatomy and physiology, hierarchy of needs, medical terminology, growth and development, Activities of Daily Living, math and measurement)
Infection control
Mobility and positioning
Environment and safety
Hygiene
Elimination
Treatments
Data collection
Ethics and law
The trainee will have at least 16 hours of lab training before beginning work with actual clients. These hours will encompass key areas such as communication, infection control, and safety; the Heimlich Maneuver will be among the topics covered.
The student can expect to be evaluated on a number of practical skills by his or her program. The following are among the expected competencies.
Taking and recording respiration and pulse
Providing oral care
Positioning a client on his or her side
Transferring from bed to wheelchair
Cleaning and storing dentures
Making an occupied bed
Successful program completion will result in an "achievement award". The base CNA credential can be had without additional third party testing. However, the Board will need to approve the application. It's not enough just to graduate. (The GNA, if needed or desired, will require passing the NNAPP exam.)
Nursing students can apply for and receive certification. The Board has provided a school-by-school list of Maryland nursing coursework that can be considered the equivalent of CNA training. It is found in the 'approved training programs' document.
The Application Process
The nursing assistant program is expected to submit the application. The individual seeking certification will need a small passport-style photo to include with the application.
Qualifying as a Home Health Aide
Home health aide certification is a separate step. Federal code mandates skills that must be assessed before a home health aide can be qualified to provide services for a Medicare-certified home health agency.
The prospective HHA will need to be judged competent in skills related to personal care, vital signs, positioning, transfer and ambulation; these assessments are made based on ability to carry tasks out with a client. Competency in some areas (for example, those related to communication and client needs) could be demonstrated through testing.
The agency that carries out the competency evaluation will be responsible for providing verification that the person passed (http://mdrules.elaws.us/comar/10.39.01.08).
A home health agency may need to assess a person in skills that are not specifically delineated in state code. According to code, the home health agency will assess the person in other skills that it chooses to have the HHA perform.
Maryland Home/ Community Care Successes
Maryland is in the top quartile in some key areas, according to the AARP Foundation and the Commonwealth Fund. These include having relatively few nursing home residents who have low needs (and presumably could be cared for in a less restrictive setting) and having relatively more people with nursing home residencies of 90 days or more who have been successfully transitioned back out into the community (http://www.longtermscorecard.org/databystate/state?state=MD).
Career Mobility
Maryland's system of certifications may enhance mobility. Some nursing assistants will find it advantageous to pursue medication certification.
The home health aide/ nursing assistant may wish to pursue further education and climb higher on the career ladder. The Board has provided a link to resources about nursing scholarships.
Career Outlook and Average Salary
The predicted 2014 to 2024 growth in Maryland home health aide employment levels is 50%: the third highest rate in the nation.
Maryland home health aides earn average $12.06; this data is from May of 2016.
Additional Information
Information about certified nursing assistant/ home health aide certification is available from the Board of Nursing. Email contact information can be found on the Board website (http://mbon.maryland.gov/Pages/nursing-assistant-certification.aspx).