Home Health Aide in Training in Maine: Similar to the CNA requirements sets the stage for options
Maine sets training requirements for home health aides higher than any other state in the nation. It is one of just a couple states that exceed the 120-hours that was recommended by the Institute of Medicine. Maine exceeds the recommendation, moreover, by a full 60 hours. Those 180 hours, though, go by quickly. This is still one of the quickest healthcare fields one can enter!
Maine home health aides are prepared to offer a lot of services to disabled and ill clients. The job may consist of more than just meal preparation, housekeeping, and personal care. There are many nursing duties that could be delegated by a nurse — even administration of medication.
The basic 180 hours of training is identical to that that Certified Nursing Assistants receive. In Maine, home health aide is considered a type of CNA; an HHA will receive orientation at the work place that is specific to the particular job. The same basic nursing assistant credential can qualify a person to provide basic services in a variety of employment settings: hospices, home care agencies, assisted living facilities.
There are other related positions that one can get without learning all the nursing-related tasks that are required of an HHA or other CNA. Some are even authorized for payment through MaineCare. A person who wants to assist people with physical disabilities in a home setting might, for example, become a Personal Support Specialist (PSS) or Consumer Directed Personal Attendant. One difference: a CNA always works under supervision of a registered nurse.
<!- mfunc feat_school ->
Featured Programs:
Sponsored School(s)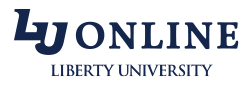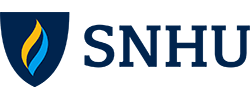 <!- /mfunc feat_school ->
Prospective caregivers will want to ask themselves how much nursing care they feel comfortable providing; all home care positions will require people skills, but home health positions will require more technical skills. The first part of the curriculum is identical for a CNA/HHA or a PSS. A person can begin training at the PSS level (and can work for a home care agency in this capacity).
Select a Maine Home Health Aide Topic:
Maine Nursing Assistant Training Programs
The Maine State Board of Nursing sets requirements for nursing assistant training programs (http://www.maine.gov/boardofnursing/laws-rules/index.html).
In order to enroll in CNA training, a person must be at least 16 years of age and able to read and write in the English language. State regulation permits programs to admit students who have completed education at the 9th grade level. However, high school graduation or equivalency is stated as the preferred prerequisite. (Individual programs may choose to set standards at this level.)
The curriculum will include at least 90 hours of theory, 20 hours of lab work, and 70 hours of clinical practice. The instructors will be registered nurses. The program must meet quality standards; one of the standards is having an up-to-date resource library.
Programs may be offered by various types of organizations, provided that they hold appropriate licensing, approval, or accreditation. The student will receive a certificate upon completion.
Some individuals who completed nursing assistant training out-of-state may qualify for bridge programs in Maine. Among the requirements, though, is having completed a nursing assistant program of at least 100 hours. The person will also need some work experience.
Ultimately a Maine CNA/ HHA will be qualified to carry out duties listed in the Prescribed Curriculum for Nursing Assistant Training Programs.
The Home Health Aide Certification Process
The prospective HHA will need to be placed on the Maine Registry of Certified Nursing Assistants & Direct Care Workers. Applications are available from the Department of Health and Human Services.
Working for a Maine Home Health Care Service
Maine has set basic hiring and training requirements for paraprofessionals employed in various healthcare settings. A home health care service will confirm that an individual is listed on the Maine Registry of Certified Nursing Assistants and that there are no disqualifying annotations. Some healthcare-related acts are permanently disqualifying. This is not the case, though, with all criminal history.
Generally, job orientation will be provided by a registered nurse. Other healthcare professionals may be involved with some portions. The following will be included: employment practices, provider policies and procedures, client relationships, and universal precautions; the last category is concerned with preventing the spread of contagious disease. The agency will need to provide at least 12 hours of in-service.
Duties could include the following: helping clients get out of bed and move about, assisting with bathing and skin and mouth care, helping clients to the bathroom (or changing a bedpan), preparing food and assisting with eating, and assisting with healthcare duties as noted in the care plan. The HHA may take care of basic household tasks that are necessary to keep the patient at home and that prevent return to a hospital setting. The HHA will be responsible for reporting changes in the patient's condition.
Home Health Aide Career Options
The salary of a home health aide is often slightly lower than that of a CNA working in traditional capacity. However, there is often more flexibility with regard to work hours. And many conditions – including compensation – vary from employer to employer.
Client populations are varied. Among the employers recently advertising in Maine is a youth and family services organization that provides home health services for people of all ages.
The Paraprofessional Healthcare Institute (PHI) has recognized some organizations operating within Maine for "best practices" (https://phinational.org/policy/states/maine). Benchmark Senior Living, which operates assisted living facilities in several New England states, is recognized for creating advancement opportunities for its direct care workers and for creating a culture where positive contribution is recognized. The PHI study notes recognition of service champions, compassionate caregivers, and people who create magic moments. "Magic Makers" are nominated by residents and family members; the month's selected Magic Maker receives a framed magazine cover.
Maine Home Health Aide Salary and Career Outlook
Home health aide employment has been projected to grow 14% in Maine between 2014 and 2024. Recent data indicates that the state has significantly fewer home health aides than personal care aides or traditional CNAs. Home health aide employment is projected to grow at a rate just lightly above CNA, personal care assistant, or independent provider — and to grow at a rate much above the average for all occupations. In Maine, just 1% total occupational growth has been predicted for this decade (https://phinational.org/policy/states/maine/).
The average wage for a Maine home health aide was $11.87 an hour or $24,690 in 2016. The Maine Council on Aging is actively working to promote fair compensation.
Additional Information
Information is available from the Maine Registry of Certified Nursing Assistants & Direct Care Workers (http://www.maine.gov/dhhs/mecdc/dlrs/cna/home.html#work).