Home Health Aide Requirements in Louisiana
Louisiana has a growing need for home health aides and other direct care workers. They work with elderly, disabled, and convalescing patients in their homes. Some work in hospice, providing basic care and compassion to people who have reached the end of their lives.
Home health can be an introduction to the healthcare field or a long-term career. Individuals who work for home health agencies may work with occupational therapists, physical therapists, and social workers as well as nurses. Those who want to pursue further education may find a lot to explore.
Select a Louisiana Home Health Aide Topic:
Louisiana Home Health and Home Care Agencies
The Caddo Council on Aging (Shreveport) identifies three levels of home care agency that operate within Louisiana: home health agencies, licensed home care agencies, and unlicensed home care agencies. Home health agencies, as defined by Louisiana, offer skilled nursing services as well as one or more other health-related services; they provide skilled care when it is ordered by a doctor. 'Home health agency' and 'home health aide' are not synonymous. Home health agencies do not have to staff home care aides, but they typically do.
<!- mfunc feat_school ->
Featured Programs:
Sponsored School(s)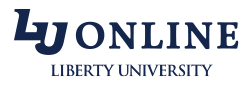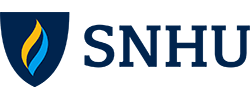 <!- /mfunc feat_school ->
Louisiana regulates many home care agencies that provide long-term services to the elderly and disabled. Even if the agency doesn't provide care under the order of a doctor, it still needs a license if it employs individuals to provide personal care services. This includes help with things like bathing, grooming, and moving from bed to wheelchair. Many people who live in Louisiana receive personal care services through Medicaid programs. These may be very different than the standard home health services which are often associated with Medicare.
Unlicensed agencies provide people who are elderly, ill, and disabled with household help. They may prepare meals and even provide client transportation on occasion. They may take care of pets, but they won't take care of people in ways that involve directly touching their bodies. They won't perform basic health duties like measuring respiration. Work at an unlicensed agency involves duties that are well below the level of training of someone who has gone through a home health training program — though a person who has gone through the training will still be quite welcome.
Louisiana uses the term "personal care attendant" which is the same term used by the federal government for an individual who is qualified to provide Medicaid-funded personal care. Standards are set at the state level. Louisiana has set standards higher than many states.
Interested individuals can search for licensed home care agencies using search tools provided by the Office of Aging and Adult Services (http://www.dhh.louisiana.gov/index.cfm/page/121) As prospective employees, they won't necessarily need to search for the services, though — agencies of different types advertise far and wide.
Home Health Training Requirements and Options in Louisiana
Legally mandated training standards are highest for home health aides who work at Medicare-certified agencies. National standards set minimum training program length at 75 hours. The expectation is that there will be at least 16 hours of clinical training. The federal government has defined concepts that must be included. The home health aide must be trained to provide, or assist with, various personal care routines, including bathing, shampooing, and mouth care. Some clients will need wheelchairs or walkers to get around; others may be bedridden. The aide must develop skills to transfer clients safely, to change their position in bed, and to assist them in walking. The curriculum also develops skill in understanding clients' psychosocial needs, maintaining a safe environment, communicating effectively, preventing the spread of infection, responding to emergency situations, taking vital signs, observing and reporting, and helping people meets their fluid and nutritional needs.
Some people who work at Louisiana agencies hold Certified Nurse Aide credentialing. Although the CNA is most often associated with nursing home employment, Louisiana CNAs can maintain their status through nursing or nursing-related employment in various settings, including home health agencies, personal attendant agencies, respite agencies, and supervised independent living agencies (http://dhh.louisiana.gov/index.cfm/faq/category/31). Louisiana CNA programs are slightly longer.
Louisiana's Medicare Certified Agencies Rankings
Medicare Compare includes star ratings for certified facilities. They are issued separately in two categories: quality of patient care and patient surveys. Louisiana has a number of very well rated home health agencies. The following are among those that were rated five-star in each category (according to data posted in 2017):
Louisiana Homecare of Alexandria
St. Landry Homecare in Opelousas
Feliciana Home Health East in Baton Rouge
Feliciana Home Health West in Plaquemine
Jeff Davis MD Homecare in Jennings
Ochsner Home Health of Raceland
CMS cautions that ratings are not the same as endorsements. Ratings are based on a limited set of data. Nor are ratings designed specifically to address home health aides.
Average Home Health Aide Salary and Career Outlook in Louisiana
The Bureau of Labor Statistics reports an average salary of $9.53 an hour for Louisiana home health aides; this is based on 2016 data. Those who are classified as personal care aides make a slightly lower $8.93 wage. Salaries for the two occupations overlap a good deal.
Home health employment levels in Louisiana have been predicted to increase 33% between 2014 and 2024. Other direct care positions have been predicted to increase as well.
Additional Resources
The Louisiana Care Council can provide information about different types of agency and service (http://carelouisiana.org).