Home Health Aide Training in Kentucky is Really Nurse Aide Training
Most people don't want to be in a hospital or a nursing home: even if they're 90 years old, even if they've had a stroke or two, even if they forget to take their medication and need assistance getting in and out of their bed. In most cases, the place they want to be is home. Many entry-level care professionals don't want to be in a hospital or nursing home either. They'd rather be given their clients one-on-one attention in their homes, and they take a good deal of satisfaction in helping their clients maintain a bright, cheery home environment.
There are numerous services that caregivers may need to provide for people who are elderly or in poor health. While some are not considered healthcare, many are. Those who provide health services for pay in Kentucky are required to complete nurse aide training programs and become State Registered Nurse Aides (SRNAs); this credential is necessary to perform various types of service in an employment context.
Select a Kentucky Home Health Aide Topic:
Medicare/ Medicaid Requirements for Home Health Aides
There are national regulations in place for home health aides who work in Medicare-certified facilities. The Kentucky standard, like that of many states, is set at the minimum national level: Aides must have 75 hours of training, to include at least 16 clinical hours.
<!- mfunc feat_school ->
Featured Programs:
Sponsored School(s)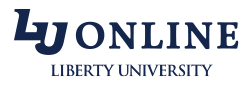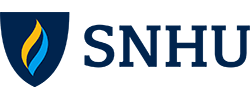 <!- /mfunc feat_school ->
Nationwide, "personal care" is generally considered less skilled than "home health"; often less training is required. One of Kentucky's Medicaid waiver programs that covers personal care services for enrollees requires that such services be delivered through a certified agency. This means that direct care workers who provide care through this program will meet the federal standard for home health aides (https://phinational.org/policy/states/kentucky/).
Pursuing Nurse Aide Training in Kentucky
Nurse aide training can be obtained from many sources. The curriculum will be similar. The student will have at least 16 hours of training before beginning clinical work; this initial training will cover concepts like infection control, safety, and communication.
Certification is dependent on written and practical skills testing. Testing is carried out through the Kentucky Community and Technical College System (https://kctcs.edu).
The candidate will be asked to perform five nurse aide tasks, drawn from the list found in the candidate handbook. Among the things he or she may be asked to demonstrate: providing denture care, providing nail care, giving a full bed bath, assisting with range of motion exercises for wrist or elbow, putting elastic knee-high stockings on a patient, and making a bed that has someone in it. The candidate handbook lists the expected steps for each task. Handbooks can be downloaded from the website of the Cabinet for Health and Family Services (http://chfs.ky.gov/dms/NAT.htm).
SRNA status must be maintained through professional development and work activity. The Board of Nursing states that private duty is adequate for meeting work requirements for maintaining Registry status.
Home Health Aide Employment Options in Kentucky
Homecare companies are among the most common employers.
There are many different types of organizations with responsibility for bringing workers into the homes of people who need services. Some home health professionals work in the Kentucky homecare program (http://chfs.ky.gov/dail/homecare.htm).
Home care agencies know that it's important to retain quality employees as well as attract them. One will find employers in Kentucky working to do both. Training can be a perk for creating advancement opportunities as well as for helping workers feel more prepared for challenges in the present tense. Agencies may boast in-house certifications and specialized training. Senior Helpers-Lexington, for example, boasts using the GEMS approach for working with dementia and Alzheimer's patients.
Employers advertise various personal benefits and perks as well. One home care agency, active in Louisville and other parts of Kentucky, notes that a person's birthday is included as one of the seven paid days-off each year.
Third parties provide additional information about agencies. Medicare-certified agencies receive rankings based on quality of care and surveys. The Medicare Compare website is governmental. Many home care companies, including private duty companies that have a national presence, contract with a private organization, Home Care Pulse, to monitor feedback and ensure quality. The following Kentucky agencies received 'employer of choice' awards in 2017:
BrightStar Care – Northern Kentucky
Helping Hands NKY
Senior Helpers – Lexington
Home Health Aide Average Salary and Career Outlook in Kentucky
Kentucky home health aides average $12.36 an hour or $25,710 for a year of full-time work.
There are currently far fewer home health aides in Kentucky than nursing aides or personal care aides, but the career is poised for an increase in the pie. Kentucky home health has been predicted to see an extraordinary 60% increase in employment levels between 2014 and 2024. Many who are elderly, frail, or very ill are going to be receiving care in their homes!
Direct care employment levels as a whole are predicted to increase by 41%; this compares to 15% total increase in employment levels, averaged across all occupations.
Additional Resources
The Kentucky Cabinet for Aging and Independent Living has provided links to the various Area Agencies on Aging and Independent Living (http://chfs.ky.gov/dail/AreaAgenciesonAging.htm).
Information about becoming a State Registered Nurse Aide is available from the Kentucky Board of Nursing (https://kbn.ky.gov/knar/Pages/default.aspx).