Home Health Aide Requirements in Kansas
In Kansas, it takes a little more training to become a Home Health Aide (HHA) than a Certified Nursing Assistant. A prospective home health aide begins by training as a CNA, then pursues an additional short course that is specific to the home health role and setting.
Part of the rationale is that home health aides have to be more independent and exercise more judgment in a home environment. There is also some difference in how tasks are carried out in a home environment. A nursing home, for example, is going to have a shower that is specifically designed for people with mobility issues and assistive devices. This will not necessarily be the case in a private home.
Select a Kansas Home Health Aide Topic:
Scope of HHA Duty
Typical duties include personal care, mobility-related assistance, and meal preparation. Medication assistance is generally minimal. A Kansas home health aide has a limited role in interacting with the client at the time medication is due, but may carry out some steps like loosening the lid of the container. The aide does have a role, though, in ensuring that medication is stored safely and that important things are reported to the nurse; reportable issues could include lack of understanding on the part of the client about the reason for the medication.
<!- mfunc feat_school ->
Featured Programs:
Sponsored School(s)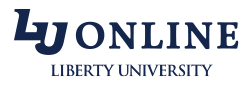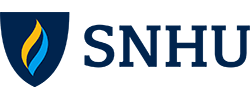 <!- /mfunc feat_school ->
There are cases where home health aides and other attendants go beyond the traditional. Kansas allows some nurse delegation. Kansas has a relatively high percentage of people with disability who are receiving self-directed personal care.
Home and Community Based Services (https://www.kdads.ks.gov/commissions/home-community-based-services-(hcbs) ) policies give guidance about what is acceptable under different employment circumstances.
Healthcare Career Ladders
Home health aide can be a lifelong career for a person who enjoys providing direct hands-on care. It can also be an entry-point to a career as a health professional. Nationwide, the job draws diverse groups, including people from other nations. Home health aides need some academic background and some English language skill, but minimum requirements are not at the level of many professions. In Kansas, English reading comprehension needs to be at at least 8th grade level.
For some, the entry-level will be below HHA. Requirements to provide "personal care services" can be different.
HHA Step 1: Qualifying as a Nursing Assistant
The initial nursing assistant training program is 90 hours. The student will learn about his or her role as a CNA and about providing patient care within the context of a care plan. The curriculum develops skills in meeting the various needs of the population served, including mobility, fluids and nutrition, safety, personal care and grooming, and end-of-life transitions. Mobility topics cover not only how to help a person move around but how to contribute to maintaining or even restoring mobility. Although nurse aides carry out relatively basic tasks under supervision, their work can support restoration/ therapy.
The following are among the tasks the student will learn:
How to transfer a person from bed to wheelchair or chair using a mechanical lift
How to take and record vital signs
How to simultaneously provide safety and privacy when assisting with bathing and bathroom needs
How to turn someone in bed
How to perform the Heimlich maneuver
The trainee will need to successfully perform tasks on the competency evaluation program task checklist. The prospective CNA will also need to pass a multiple choice state examination.
Out-of-state CNAs may be endorsed into Kansas; they will need to take the state exam.
HHA Step 2: Qualifying as a Home Health Aide
The home health aide program comprises an additional 20 hours. Courses may be offered by home health agencies or by post-secondary schools accredited by the North Central Association of Colleges and Schools or regulated by the State Board of Regents (https://www.kdads.ks.gov/commissions/survey-certification-and-credentialing-commission/health-occupations-credentialing).
A prospective trainee can expect to have reading comprehension test before beginning the home health aide program.
The instructor will be an experienced RN. The 20-hour curriculum will include state-mandated units. Among them are the following:
Care of mother and baby
Adapting personal care to the home environment
Nutrition and meal preparation
Observing medication
Observation, reporting, and documentation
The prospective HHA will take a multiple choice test. This is done after application.
Beginning Employment at a Kansas Home Health Agency
A CNA can begin work at a Kansas home health agency as a trainee. There is paperwork that must be submitted. A nurse will sign the form, making himself or herself accountable for the individual and stating that certain preliminary requirements have been met (for example, that there has been discussion of changes in patient condition that must be reported). The trainee will need to be enrolled in a course.
Alternative Training
State code allows some alternative training pathways. However, the state examination will still be required. Kansas will allow those who have recently inactive LPN or RN licenses to take the state test provided they do not have actions against their license. A person could also qualify based on mental health technician or nursing coursework provided the program included certain required components, including range of motion and positioning, transfer, ambulation, nutrition, and geriatric clinical experience.
The Application Process
CNAs and HHAs are under the jurisdiction of Health Occupations Credentialing. Information and instructions are found in one centralized place (https://www.kdads.ks.gov/commissions/survey-certification-and-credentialing-commission/health-occupations-credentialing). Individuals who seek examination approval on the basis of alternative training can download training documentation forms.
Kansas Home Health Aide Salary and Career Outlook
Kansas home health aides earned an average hourly wage of $11.53 in 2016.
24% growth in home health aide employment levels has been projected for the 2014 to 2024 decade.
Additional Information
Information is available from the Kansas Department for Aging and Disability Services (https://www.kdads.ks.gov/commissions/survey-certification-and-credentialing-commission/health-occupations-credentialing).