Home Health Aide Training and Certification in Iowa
Direct care workers, include home health aides, are very important to Iowan's health and well-being. People in the state are working hard to ensure that it has a sustainable workforce. This means they are working on not only attracting people to the field but creating conditions where they will want to stay (either at the level they're at or somewhere higher on the career ladder).
Select an Iowa Home Health Aide Topic:
Home Health Aide Careers in Iowa
Home health aide is one of several types of direct care worker. Home health aides are caregivers who provide basic healthcare services under direction. Their days may be spent providing a variety of services for elderly, ill, and disabled clients, including help with basic household tasks. Individuals who provide basic nursing-related care must meet standards set for their type of work setting. Many home health aides work for home health agencies, but there are multiple employers possible, including hospice, assisted living, and residential programs for people with cognitive disability.
<!- mfunc feat_school ->
Featured Programs:
Sponsored School(s)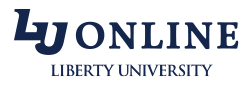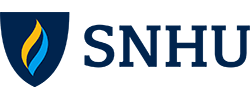 <!- /mfunc feat_school ->
Iowa Initiatives to Bolster Direct Care
Valuing the work of home care staff and other direct care workers is directly tied to providing them with the support they need; this includes good training as well as wages and benefits. The "Come Care with Me" initiative gave Iowa's public officials the opportunity to shadow direct care workers; many others have had the opportunity to watch the resulting videos (http://www.iowacaregivers.org/advocacy/come_care_with_me.php#.WX3hloTytdj). In 2013, Governor Kim Reynolds, then Lieutenant Governor, shadowed a home care worker. She had the opportunity to not only watch but participate in the care of a 14-year old girl with cerebral palsy: spoon feeding the child, brushing her teeth, giving her a hug before she and her wheelchair was whisked away on the school bus. This girl needed to have most of the routine activities of daily life done for her — a parent noted that without the extra support at home, there would have likely been no option but to have her placed in an institution. The services provided in the home made it possible for her to have as normal a life as her condition allowed. The home care worker, meanwhile, noted that her clients ranged in age from 14 to 96.
The Professional Healthcare Institute (PHI) has reported on several Iowa policy initiatives (https://phinational.org/policy/states/iowa/).
Working at Certified Facilities
People receiving home healthcare may cover expenses in multiple ways, including Medicaid or Medicare. Many Iowans receive services through the Home Health Services (HHS) program (https://dhs.iowa.gov/ime/members/medicaid-a-to-z/hcbs/home-health); this is for members who have medical needs that can't be met by an unpaid caregiver (such as a family member or significant other). Health and Human Services can authorize the home health services that are determined necessary, up to 28 hours a week in some cases. The person may be receiving various other services, including physical therapy and occupational therapy.
Iowa sets training requirements for home health aides who work at Medicare-certified facilities at the minimum national level: 75 total hours with at least 16 clinical hours.
The federal government maintains a website, Medicare Compare. While the government stops short of making endorsements, it does provide rankings in two categories. The following are among the Iowa home health agencies that are highly rated with regard to both quality indicators and patient satisfaction:
UnityPoint at Home in Fort Dodge
Ministry Home Care Home Health in Rhinelander
Covenant Home Health in Waterloo
Sioux Center Home Health and Hospice in Sioux Center
Iowa CNAs Working in Home Care
In Iowa, the total number of required initial training hours is the same for nursing assistants as for home health aides. Iowa also sets this at the minimum national level of 75. The number of clinical hours, though, is set higher for nursing assistants: 30 hours. (This is above the minimum federal standard.)
Some Iowa home health employers advertise that a CNA credential is preferential. CNAs should be aware that while the number of qualifying hours to maintain active CNA status is quite modest, the hours have to be consecutive — and they have to be nursing-related. A person who worked for a home health agency or assisted living facility might eventually lose active status on the CNA registry even if he or she was putting in quite a bit of time on the job. This is because, in many cases, much of what a home health aide does not qualify as nursing-related care (https://dia.iowa.gov/document/direct-care-workers-faq). Nursing tasks are interspersed with more basic household tasks. However, this doesn't mean that a person who made this career choice couldn't regain status and return to work at a nursing home or skilled nursing facility; the person would need to arrange for another round of testing (written and skills).
Home Health Aide Salary and Career Outlook
Iowa's home health aides averaged $12.97 an hour or $26,990 a year in 2016, according to the Bureau of Labor Statistics.
Iowa home health aide employment levels have been predicted to increase by 32% between 2014 and 2024.
Additional Information
Credentialing information is available from the Iowa Department of Inspections and Appeals (https://dia.iowa.gov/health-facilities/certified-nursing-assistants).The Iowa Direct Care Registry can be reached by telephone at 515-281-4077.