Home Health Aide Training and Certification in Indiana
Indiana home health aides (HHAs) are registered by the Indiana State Department of Health Aide Registry. This is the same agency that registers CNAs; some healthcare workers hold dual credentialing. State code defines training and supervision requirements.
Home health aides count the following among their duties:
Helping clients move about their home and/ or changing their position in bed
Assisting clients with personal care and hygiene
Providing food and liquids (and assisting with eating and drinking, as needed)
Assisting clients with medication
There is some overlap between the duties of a home health aide and a personal care aide. However, there are some things that a home health aid would be expected to do that a personal care aid would not.
Indiana has defined home health aide as a person who works for a home health agency or hospice and who performs services that have been ordered by a healthcare professional.
<!- mfunc feat_school ->
Featured Programs:
Sponsored School(s)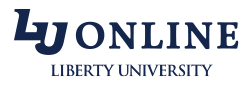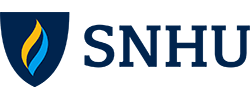 <!- /mfunc feat_school ->
Select an Indiana Home Health Aide Topic:
Home Health Aide Training and Evaluation in Indiana
A person must have at least 75 hours of education to work for a Medicare-certified home health agency; this includes, at minimum, 16 hours of supervised practical training. The practical training will begin only after the individual has at least 16 hours of classroom education (http://www.in.gov/isdh/20126.htm). In some cases, training will be provided by the home health aide's own employing agency. The curriculum will not be identical from agency to agency; Indiana does not have a process in place for certifying the syllabi of particular agencies.
Home health aides can expect competency evaluations that assess the range of duties – this is mandated under state code. The following are among the expected competencies:
Ambulation and transfer
Range of motion and positioning
Vital signs
Personal hygiene and grooming, include bathing (by sponge, tub, or shower), giving shampoos, providing oral care, and assisting with toileting
Recognition of emergencies and knowledge of response procedures
The evaluation will also include content related to communication skills and meeting the needs of the population that the agency serves; needs are defined broadly and encompass the need for privacy and respect.
Sometimes a home health aide may need to perform a duty that he or she has not performed or been evaluated on previously. The home health agency will evaluate competency on the skill.
In most cases, aides who work for licensed home health agencies are assigned to particular patients by an RN. In some cases, the assignment may be made by a therapist; this depends on the type of services the client receives. The home health aide can expect a supervisory visit to take place once every 30 days.
Additional Registration and Employment Requirements
All Indiana home health agency employees have a drug test at the time they commence duties. They can expect drug testing again at some point in the future. The agency will carry out some drug tests each year. However, not all employees are tested each year; the sampling may be random. A positive test, confirmed through re-testing, results in at minimum, a six-month suspension from direct patient care.
Registration, Continuing Competency, and Renewal
Home health aide application forms are available for download from the Department of Health website (http://www.in.gov/isdh/20126.htm). The agency may instead submit the form electronically.
Indiana home health aides complete mandatory continuing education.
State registration is renewed every two years.
Indiana HHA Employment
Indiana home health agencies are required by law to make sure their aides are in good status on the Registry and have had appropriate training and evaluation. They may of course ask much more. Some want high school diplomas or equivalency. They may note proficiency with written language. Personal traits are of course very important. Desired traits include the ability to work effectively with other staff members as well as establish rapport with patients. Comfort Keepers, for example, seeks team players and notes that past experience helping seniors is helpful. Kindred at Home, advertising for a hospice aide with CNA training, lists tact and patience among the qualifications and includes the notation in bold letters that every moment can be made to count.
Indiana Home Health Agencies
The Indiana State Department of Health has provided a link to Home Health Care, a governmental site that publishes rankings based on surveys and quality indicators. The following are among Indiana's highest ranked home health agencies:
Kindred at Home-Indianapolis (Avon)
Schneck Medical Center Home Health Care (Seymour)
Good Samaritan Home Care Services (Vincennes)
Kentucky One VNA Health at Home (Clarksville)
Home Care Pulse, a satisfaction management organization, publically recognizes those organizations that it works with that score very high on client satisfaction. The following Indiana home care agencies were awarded in 2017:
Comfort Keepers (LaPorte)
Senior Helpers (Greenwood)
Visiting Angels (Fort Wayne)
Career Outlook and Average Home Health Aide Salary in Indiana
Indiana home health workers make an average salary of $10.97 an hour or $22,820 a year. This about a dollar an hour more than their counterparts who are classified as personal aides.
Columbus reports the highest home health aide average wage in the state: $12.86. Most metropolitan and nonmetropolitan districts report averages between $10.00 and $11.50. Hourly wages at the 10th percentile range from a little over $8.00 an hour to a little over $9.00 in most parts of the state.
The highest home job concentration in the state is in the Central nonmetropolitan area. The Indianapolis-Carmel-Anderson of course has the highest total employment levels. This metropolitan area employs thousands of home health aides!
Additional Resources
Registration information is available online (http://www.in.gov/isdh/20126.htm). The Aide Registry Manager can be reached at (317) 233-7351.
The Indiana State Department of Health has provided a number of additional resources for the Indiana home health industry, including directories that list home health agencies by county or city (http://www.in.gov/isdh/20125.htm). Job seekers can find a link to opportunities offered through the Department of Health.